Every year, our goal at AMS Performance has been to run quicker, faster and break some records. 2015 has proven to be quite a success for AMS and our affiliates. So much so, we wish to present you the 10 Best AMS/ALPHA Achievements of 2015 achieved in part by our company, sponsored race team, dealers and customers using AMS and Alpha Performance manufactured parts.
1. Alpha Omega Wins Texas Invitational Back to Back
Coming off a TI King of the Streets win in 2014, Omega was back to do battle against the Twin Turbo Lamborghinis and Audi R8's of Underground Racing (UGR) and Dallas Performance for the KOTS title. Omega fought through the field and won the event making AMS the first in TI history to have a car win the King of the Streets back to back.
2. Omega Resets the R35 GT-R 1/4 Mile Record: 7.48@193mph
With no rest from the TSS Texas Invitational Event, Omega was back at the drag strip gunning for the GTR quarter mile record. The team succeeded that day at Milan Dragway in Milan Michigan. Multiple mid 7 second passes were made with the best of 7.48@193mph
3. Alpha 10 Wins Overall at The One Lap of America
Traveling over 3000 miles across the country self-supported in his 1000+HP Alpha 10 GTR, Catesby Jones captured 14 first place finishes winning the entire 2015 OLOA event by a landslide!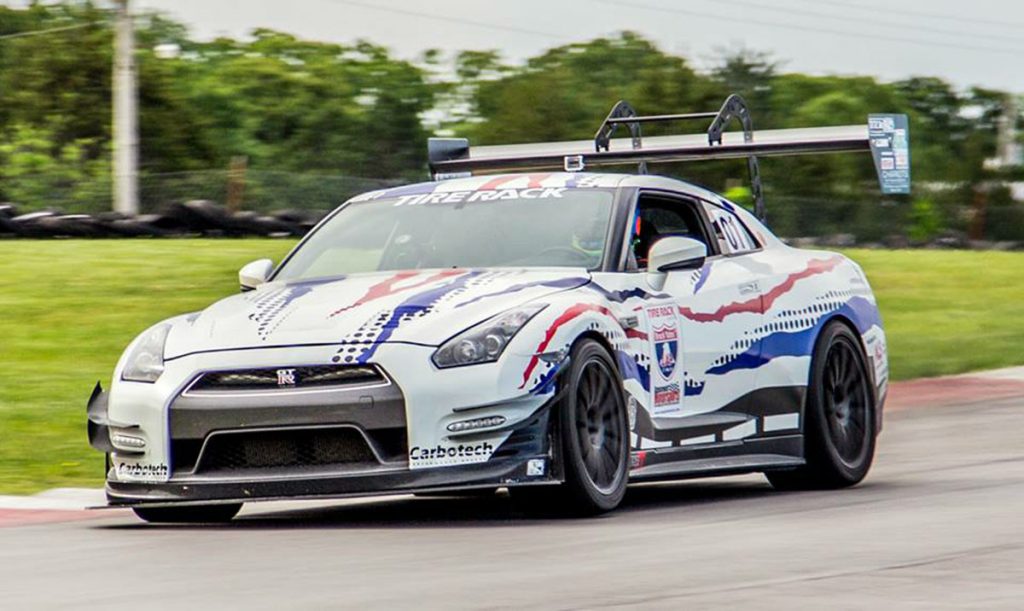 4. Diamonds by Wire Alpha 20 GT-R Wins TX2k Drag Competition
Gideon Chamdi ran his first 7 second pass and won the 2015 TX2k Drag Event with a 7.94@180mph. This made him the first customer owned R35 GTR to run in the 7's.
5. Omega Wins Quickest and Fastest Overall at The 2015 Buschur Shootout
The Buschur Shootout is an event we always look forward to. For the second year in a row AMS came out with big wins at this event.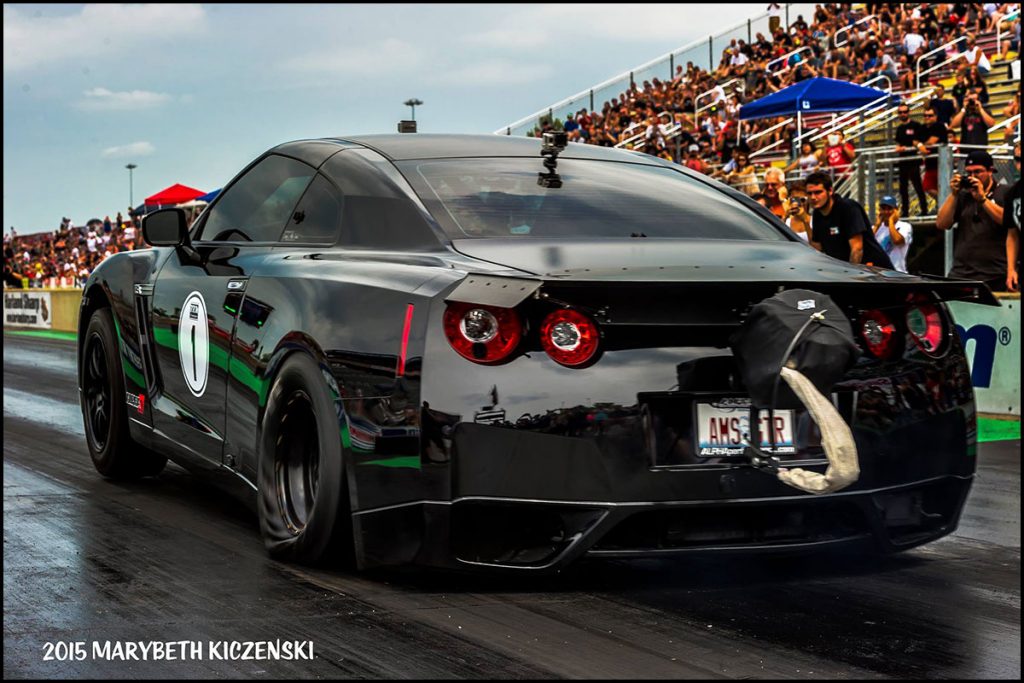 6. Omega breaks the Standing Half Mile World Record: 225mph
On an asphalt runway severely limited by traction the Alpha Omega R35 GTR was still able to pull off a new record at the Florida Wanna Go Fast Event. With a failure of the traction control system the car did a massive burnout at over 200mph on its way to a new standing half mile world record of 224.9mph!
7. Alpha 7 McLaren MP4-12C 1/4 Mile World Record: 10.1@138mph
Equipped with just an Alpha tune and drag radials the Drag Times McLaren set a new quarter mile record for the chassis of 10.1@138mph.
8. Top Speed Alpha 16 wins GT-R Quick Class @ Buschur Shootout
It all came down to 2 Alpha 16 GTR's in the final for the Buschur Shootout Quick Class. Chicago Motor Cars versus Alpha dealer Top Speed Motorsports (TSM) with the latter coming out on top with a 7.91 ET.
9. Prime Motoring/JR Tuned Subaru breaks 2015 STI Record: 9.1@152mph
In September JR Tuned took his Prime Motoring 2015 STI to Atco Dragway to make history. Equipped with an AMS STI Turbo System and Intercooler he blasted off an astounding 9.1@152mph in a full weight car.
10. AMS/Turbo by Garrett "Madness" Hearse breaks World Record: 9.54@146mph
Powered with its new twin Garrett GTW3884R 67mm turbos, AMS "Madness", the World's Fastest Hearse set out to shake down the new combination. The team was simply wanted to make sure Madness was ready for its Guinness Book of World Records visit in the spring of 2016 but ended up crushing the existing record by nearly half a second with a lot more power on tap!
Hearse video by Mike Pryka Photography