Why Settle For Generic ECU Tuning Solutions With Mediocre Results?
At Alpha Performance, we calibrate your ECU with a level of expertise that most others simply do not possess. Making finely tuned adjustments to cam timing, fueling, ignition timing, load control, throttle mapping and boost with a real focus on the overall effect to the driving experience, instead of just loading in a canned tune that is commercially available. Many ECU tunes are developed by a single company and re-branded for use by performance shops – some of these being big name shops within the European automotive performance industry. This is not the case with an Alpha Performance ECU tune.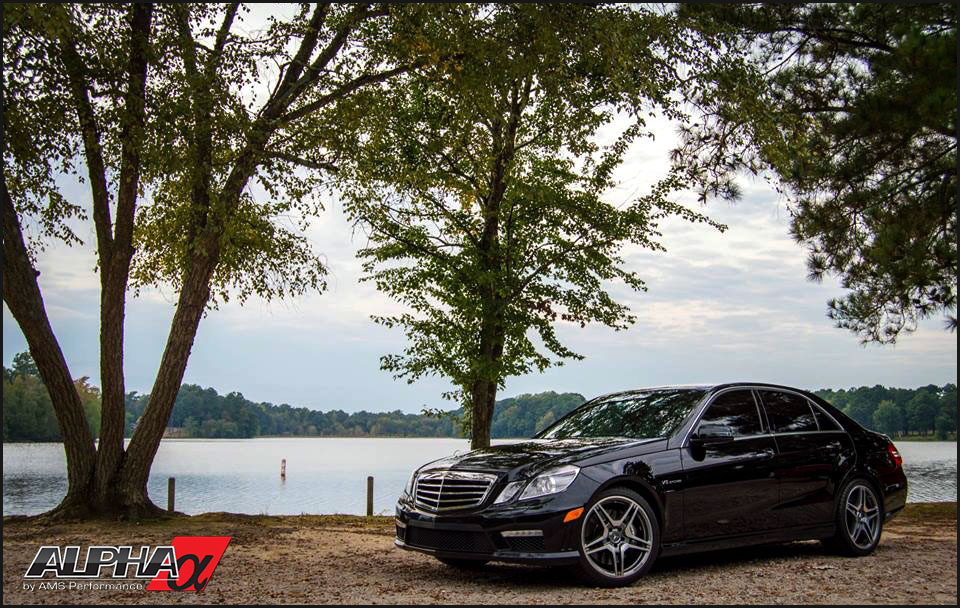 We take great pride in writing and developing our calibration files in-house to provide the very best. Performance gains aren't everything. We've seen some of what the current industry has to offer, and a very important part of our requisite is to ensure our calibration files provide big power safely. You simply cannot claim great horsepower and torque figures if the car isn't running properly and we are proud to say our Alpha tuning upgrades offer you incredible performance without the hassles or dangers of an overly-aggressive tune.
How incredible?  Read Tim A.'s testimonial on his Alpha E63 AMG 93 octane pump gas tune below.
"I sent my ECU off to AMS on my  2012 E63 this week, quick turnaround time. Got it back today and all I can say is WOW! Already put 400 miles on the car today and I am thoroughly impressed.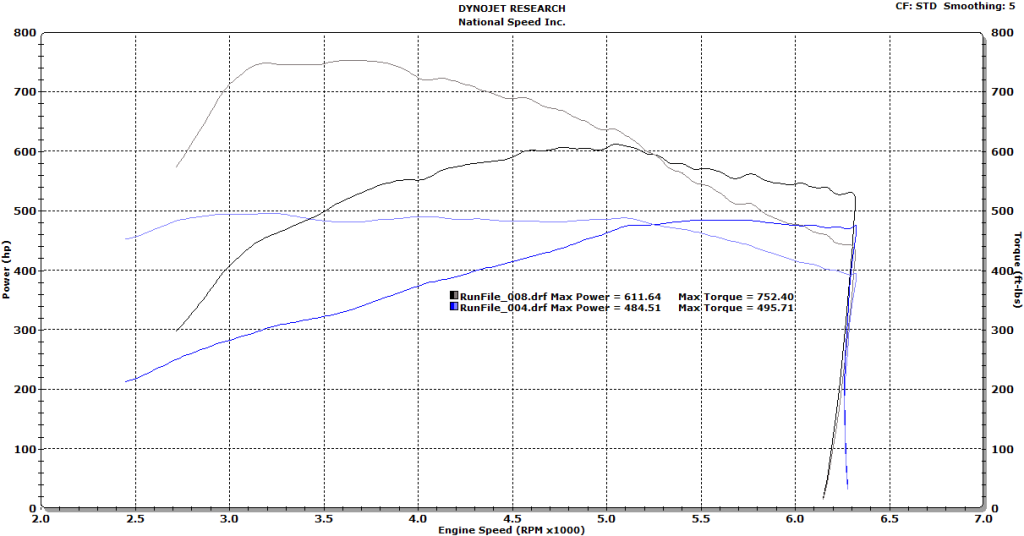 Baseline numbers on National Speed's Dynojet were 484whp and 495 wtq After tune, 611WHP and 752WTQ (700HP and 864 TQ). This ECU tune has made this car into an absolute monster, I cannot keep my foot out of it. Still getting 24 MPG on the highway, but she's got so much torque in all the gears. Car is so fun to drive, more fun than my stock '09 GT-R was. I cannot wait until you guys get these cars to take E85, it will be insane. Thank you guys for all you do, you'll have my continued business. I'm an AMS customer for life."
Anything you add to your Mercedes should be considered a crucial investment because it complements your high end luxury performance car – not some average family sedan. Therefore, your ECU upgrade isn't something you should trust to just anyone. Join the ever-growing number of satisfied Alpha Performance customers like Tim who've added yet another level of excitement with a custom Alpha ECU tune!

Also read: Customer's Alpha Tuned E63 AMG 4MATIC: 10,000 Mile Update
For more information on our ECU calibrations for the Mercedes line, visit us at Alpha Performance Tuning.
Have any questions about upgrades? Call us at 847-709-0530 or email us at sales@alphaperformance.com