Another Audi R8 V10 rolled into the shop yesterday for an Alpha 10 Audi R8 V10 Performance Package and we wanted to take the time to let the public know a little more about this comprehensive performance upgrade from AMS Performance.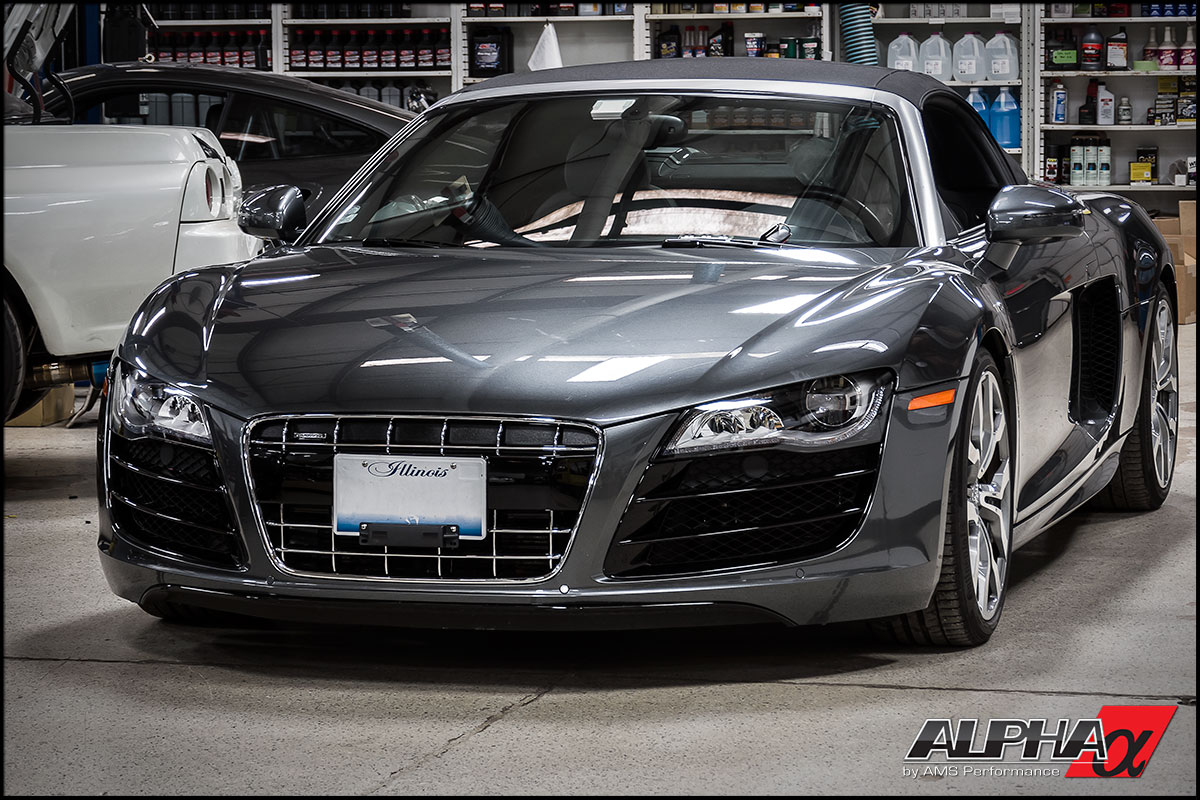 AMS offers two versions of this Alpha 10 V10 twin-turbo performance package for both the Audi R8 Coupe and Spyder producing well over 900 horsepower on 93 octane pump gas! It provides incredible performance gains while retaining the luxurious aesthetic qualities that the Audi R8 V10 is known for. The air-to-water intercooler and heat exchanger system are contained within the engine bay of the Audi R8 providing you a modular system unmatched in the industry. By using modular construction, we can assemble a majority of the system on our assembly rack prior to installation or shipment to one of our select Alpha dealers! It requires absolutely no routing of coolant lines to and from the front of the vehicle, nor does it require a reservoir to be installed in the trunk. The complete system sits in the rear. No cutting or modifications are required and your R8 can be returned to stock if you so choose to!
If you're in the market for the ultimate Audi R8 V10 super car that's perfect for the street, visit Alpha Performance for more details on this remarkable upgrade!