If you own an Audi S4 B8 or S4/S5 B8.5, the Alpha Supercharger Cooler System is quite possibly the single most important installation you can perform to achieve consistent power and acceleration throughout all driving conditions.  Whether you drive hard on the street or track, run extended or back-to-back passes at the strip or live in a warm climate region, an Alpha Supercharger Cooler System will keep your Audi S4 or S5 running strong.

Why upgrade your Audi S4 or S5's Intercooler System?
Punch the throttle of your Audi S4 or S5 first chance you get in the morning and it has all the ability to reach its full potential upon acceleration. This isn't always the case. The major downfall to the factory air-to-liquid intercooler setup is the small size of the heat exchanger. Unfortunately, it doesn't shed heat from the coolant fast enough. Boost temperature rises and the potential for power is lost in only a few short minutes of driving.

Why you lose power?
Many S4 or S5 owners have experienced power loss and just deal with it. As a reminder, high boost temperature is an enemy to any forced induction engine as it can cause detonation. In an effort to keep the engine safe, the  ECU pulls timing which reduces power and your ability to accelerate. You will notice this if you ever tried to accelerate a few times in succession. When you add variables like stop and go traffic along with warm weather, you might not even know the full performance capability of your S4/S5. By the time you reach an open road, your intercooler system is already heat soaked and power is compromised.

Drive your Audi like it was meant to be driven

Your Audi S4/S5 is a high performance luxury sedan and you shouldn't have to compromise on performance. If you want power on command when you need it, an Alpha Performance Audi S4 /S5 Supercharger Cooler System is one OEM quality bolt-on upgrade that will ensure consistent acceleration no matter what the weather conditions are or how aggressive you drive.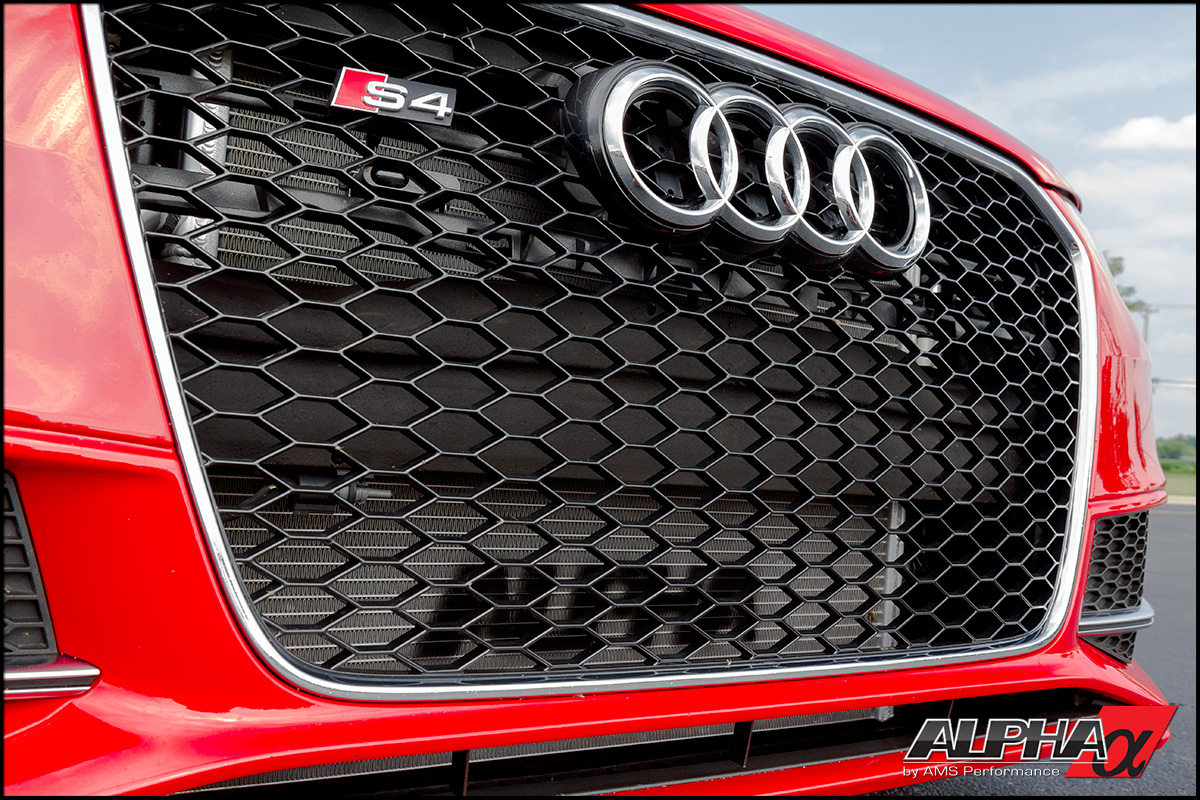 Unlike the competition, we have the comparison numbers to prove how well our system works! The most complete boost coolant performance system available. Choose your model below to learn more!
Alpha Performance Audi S4 B8 Supercharger Cooler System
Alpha Performance Audi S4/S5 B8.5 Supercharger Cooler System