Less than two months ago, we were able to gain access to the McLaren MP4-12C's ECU. Since then, our president and lead tuner, Martin Musial was able to develop and refine a tune producing excellent gains throughout the MP4's entire rpm range.
Here is dynograph of our available tune with a breakdown on 93 octane below:
Average gain of 100 horsepower and 105 ft-lbs of TQ throughout the entire RPM range
Power increases of over 115HP compared to the stock tune between 4600 to 6900 rpm
Torque increases of 124 ft-lbs compared to the stock tune between 4500 to 5600 rpm
Alpha tune maximum HP output: 716 HP vs stock tune 629 HP
Alpha tune maximum TQ output: 601 ft-lbs vs stock tune 476 ft-lbs
Pleased with the characteristics and level of performance the new Alpha Tuned McLaren MP4-12C offered, we brought it to market and the results can be seen here with a customer's MP4 at Palm Beach International Raceway. On our Alpha tune (93 octane) and Nitto drag radials, it is now the quickest and fastest officially recorded MP4-12C in the ¼ mile!  Other than our Alpha tune and tires, this MP4 is stock – just as it would've been delivered from the factory!
A hint to all McLaren, MP4-12C owners out there: with more Alpha component upgrades on the way, you can soon expect a level of performance greater than the McLaren P1 at a fraction of the price!
For more information on our Alpha tune for the MP4-12C, visit Alpha Performance/Tuning. If you have any questions or would like to place an order, please contact us at sales@alphaperformance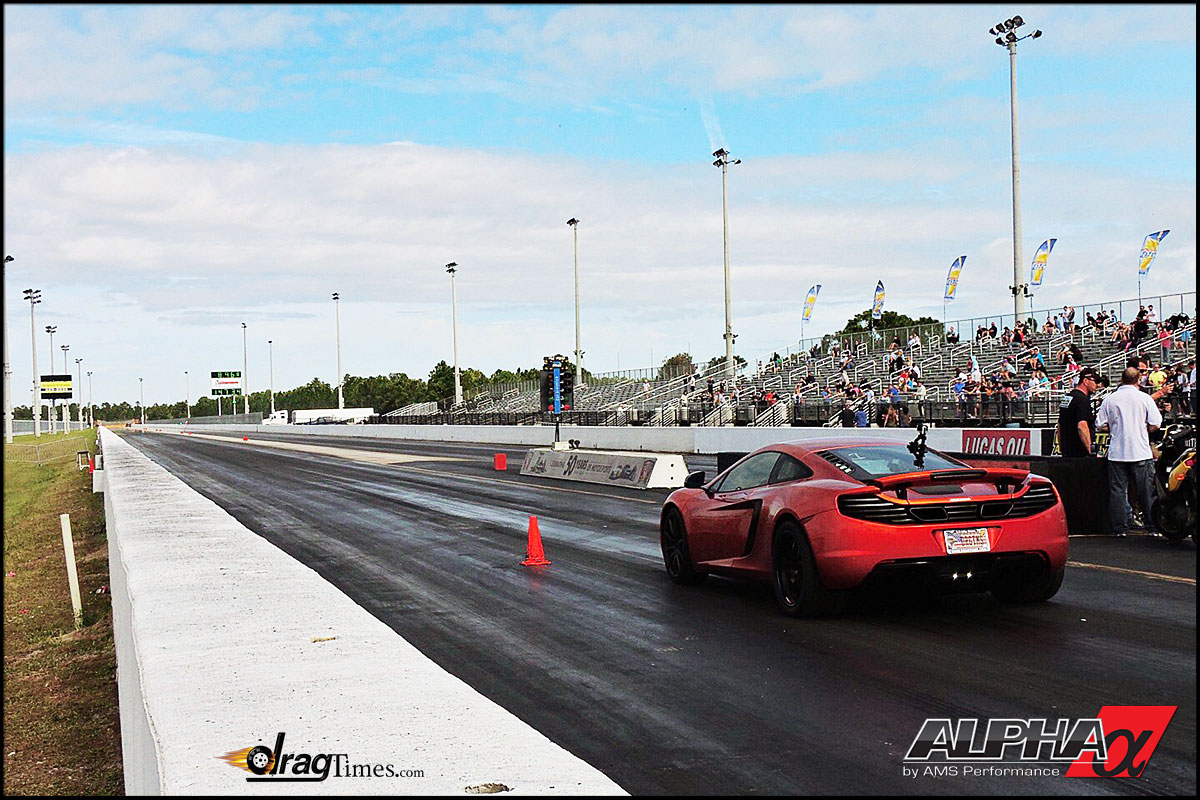 To see thousands of other drag racing videos and official times, visit: