Dragtimes.com recorded some great drag and roll racing action from a private track rental setup by ADV.1 at Palm Beach International Raceway with an ultimate super car matchup between a Ferrari F12 Berlinetta and a McLaren MP4-12C.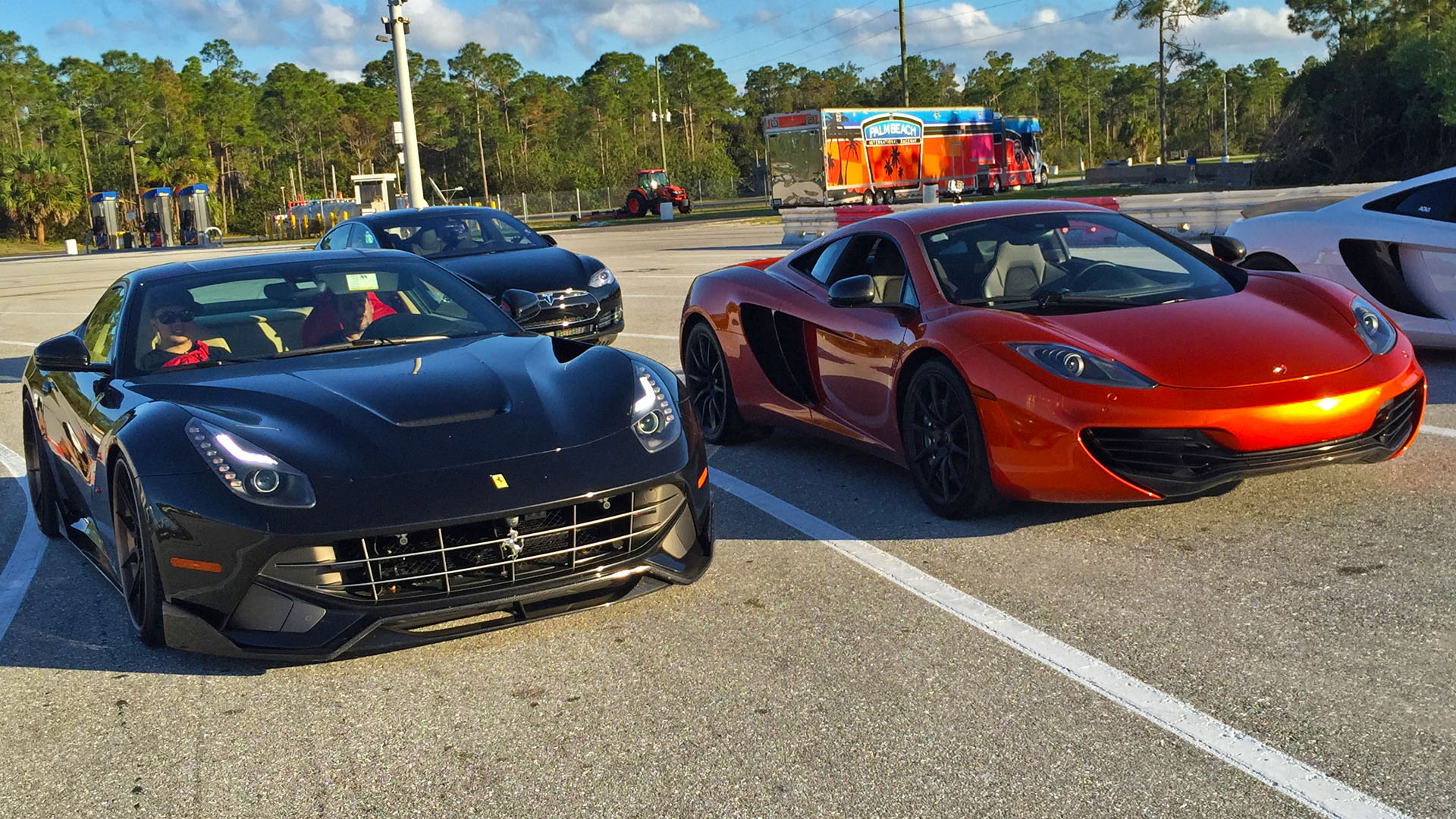 The Ferrari F12 is powered by a screaming 6.3L V12 with 730HP through a 7 speed dual clutch transmission.  The Ferrari was equipped with a Capristo exhaust system and a set of custom ADV.1 wheels with 22×13 in the rear with 335/25/22 Pirelli P-Zero Tires.
The McLaren MP4-12C is powered by 3.8L V8 Twin Turbo tuned by AMS Alpha Performance bumping up the power from 616 HP to 717HP.  The MP4-12C also uses a 7 speed dual clutch transmission and was running on the stock McLaren super lightweight stealth wheels with Toyo R888 tires.
Racing weight without drivers at the track was 3,118 pounds for the McLaren and 3,866 for the Ferrari. Best times of the day were 10.2 @ 137.7 MPH for the McLaren and 10.8 @ 132.5 MPH for the Ferrari.
Take a look at 3 all out drag races with both cars using launch control as well as a couple of roll races starting from 25-40 MPH.
Drag Races

Roll Races
Drone View
Read more: http://www.dragtimes.com/blog/ferrari-f12-berlinetta-vs-mclaren-mp4-12c#ixzz3Td4tPJ8j
To see thousands of other drag racing videos and official times, visit: