AMS would like to congratulate Alpha 16 GT-R owner, Dmitry S. for winning the Dragtimes Unlim 500+/Stage 12 Event held last weekend!
AMS Alpha 16 Nissan R35 GT-R (White) – Dmitry S, Owner & Driver
1st Place – Super Sport AWD Class!
Quickest and Fastest Car of the Event!
¼ mile ET – 8.839 seconds
¼ mile speed – 279.28kmh / 173.54mph
1 kilometer ET – 15.50 seconds
1 kilometer ET with Reaction time – 15.781 seconds
1 kilometer speed – 355.38kmh / 220.82mph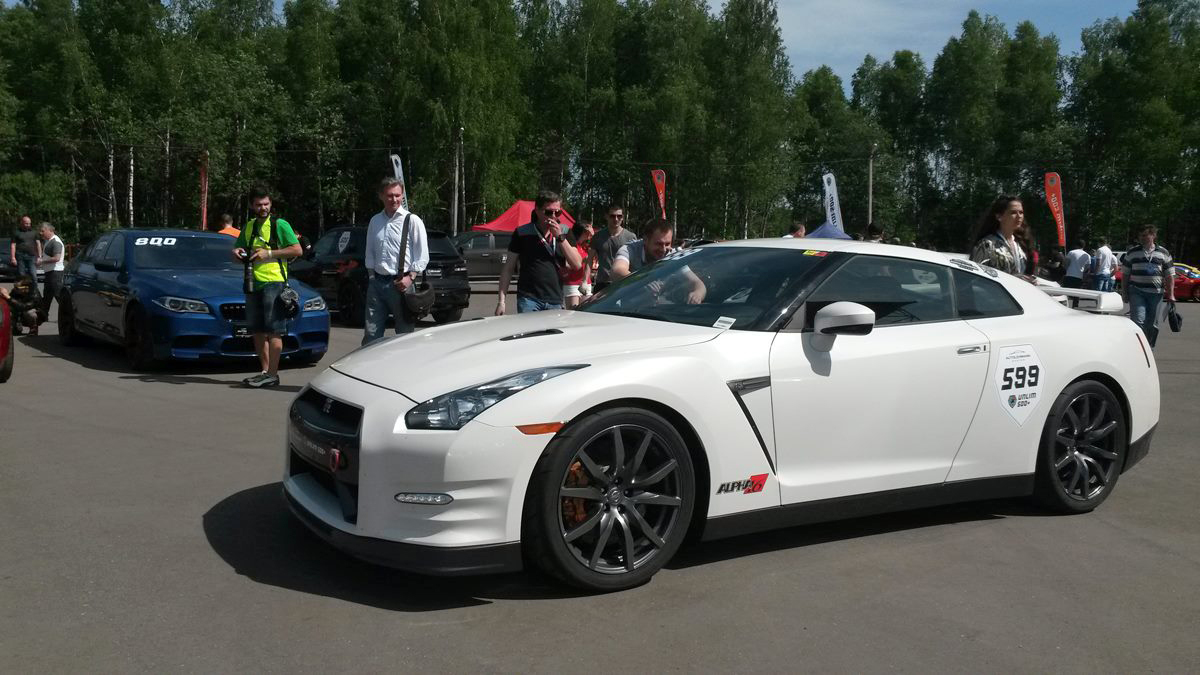 Months ago, AMS Performance was commissioned by Russian dealer, Atomic Sportscars, to build their customer, Dmitry, an Alpha 16 GT-R for the June 1st Dragtimes Unlim 500+. This would be the 12th event hosted under the ever-popular Unlim 500+ name. Recognized all over the world, it's an event that only gets bigger each time along with the power and money going into the cars in attendance. From one Unlim 500+ to then next, there seems to be much more competition to consider and so much more at stake for competitors seeking the top spot of the Dragtimes podium compared to just a few years ago. The Dragtimes media crew always captures this event beautifully, and with the whole world to eventually see the outcome of the event, we could not bear to let Dmitry and Atomic Sportscars down.
Dmitry's brand new white GT-R was purchased in the United States with only a few miles on the odometer. Ricky, our technician on the project was given the task of completing the full Alpha 16 in time for the event. Immediately after his work was completed, the white GT-R rolled out for a base tune, some break-in miles and then a final tune by AMS tuner, Chris Black. It was shipped off to Moscow – 5000 miles away just two weeks prior to the event. Only a few days prior to competition, the new GT-R which had only seen 270 miles since leaving the factory, was fitted with a roll cage, fire suppression system and additional safety equipment right in the nick of time.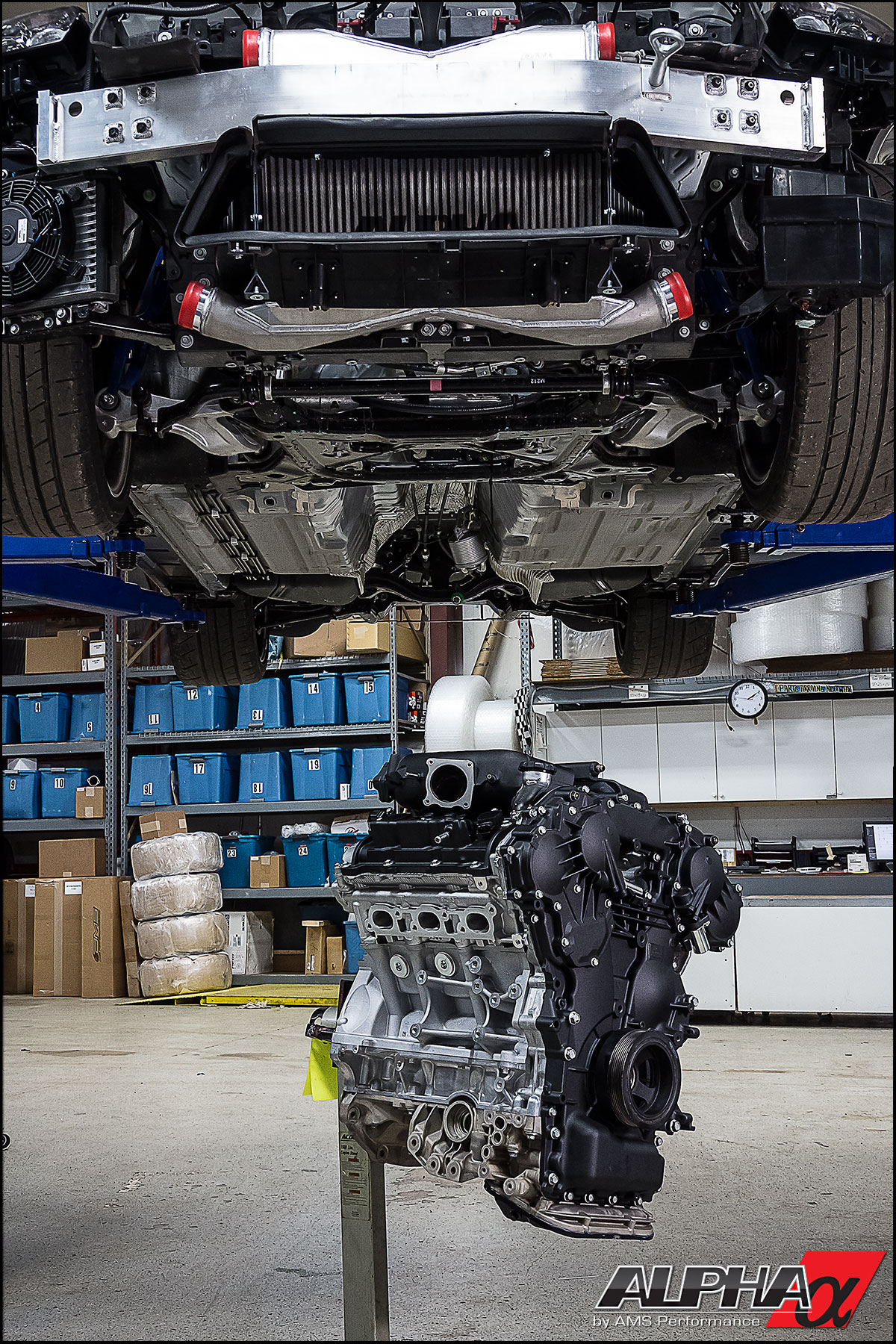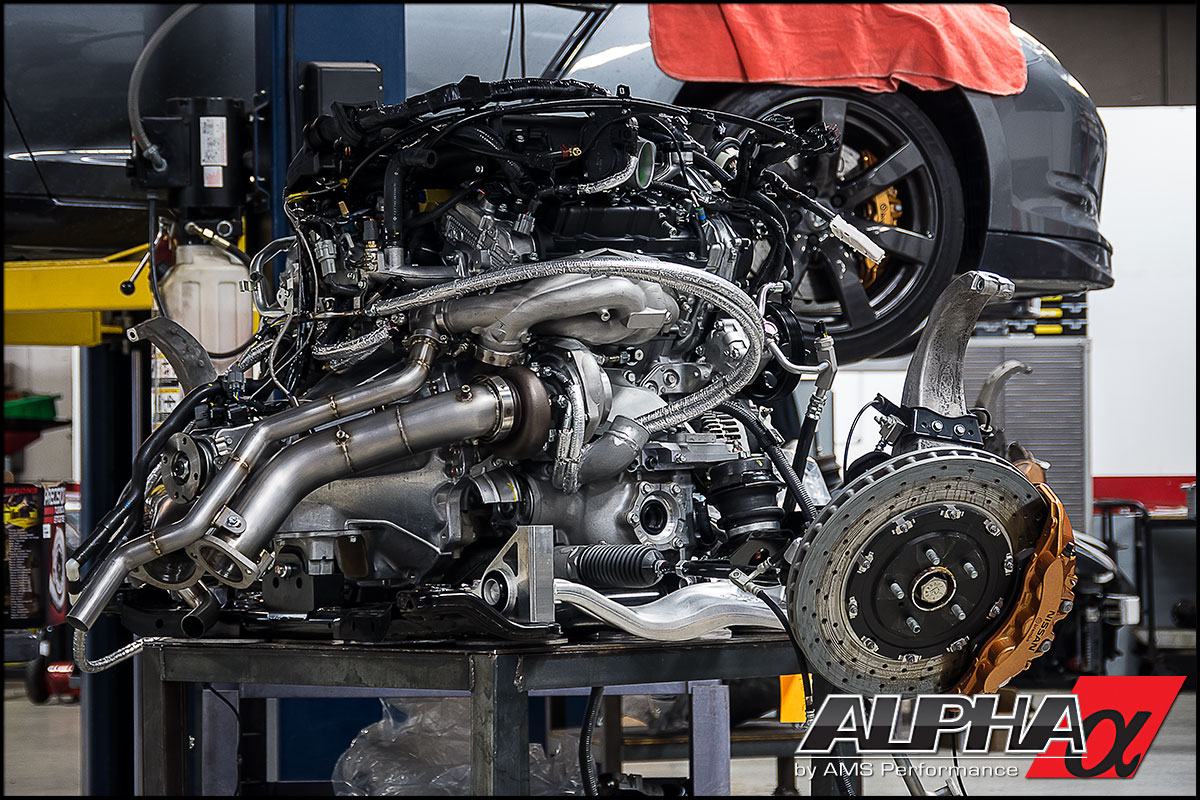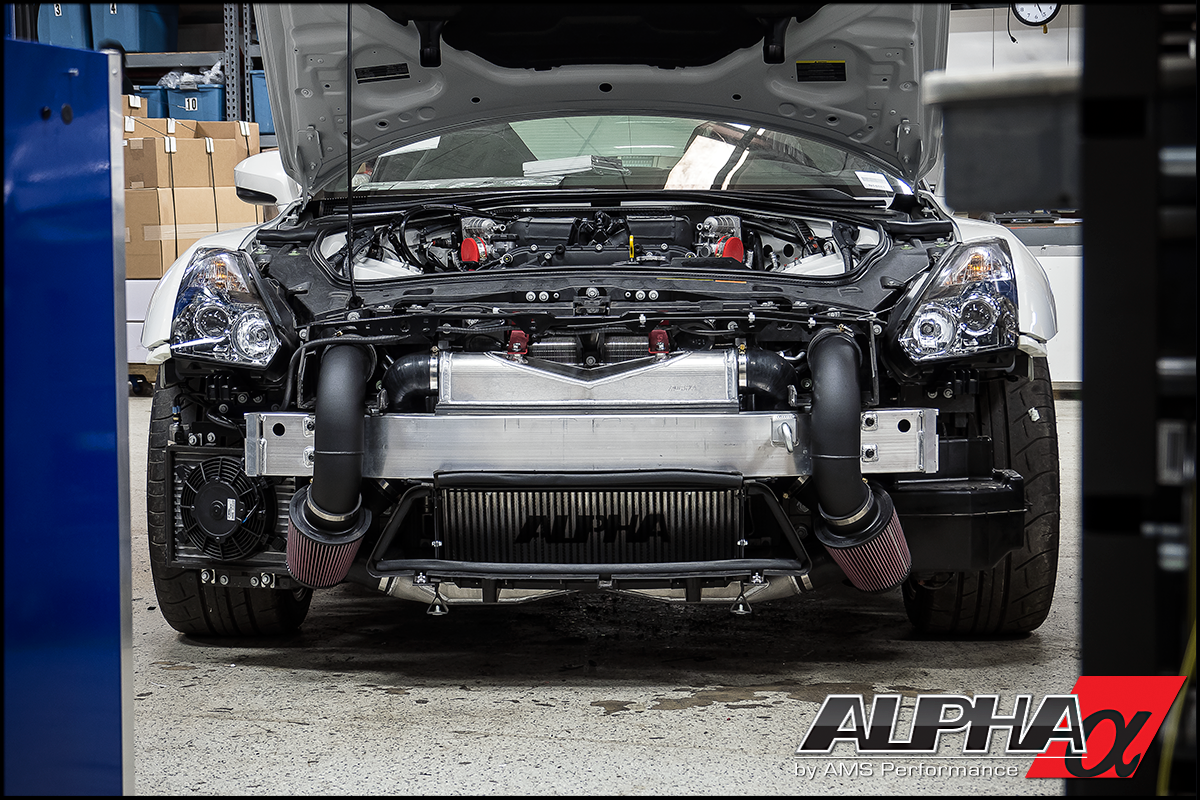 This was the first time out for this Alpha 16 GT-R. With Chris there to offer tuning support and Dmitry behind the wheel, we expected a good showing. Dmitry was no stranger to speed. A previous owner of a UGR Lamborghini Nera, he was accustomed to racing the track and highways near Moscow (playing an ongoing role in those popular Dragtimes videos you may have seen on Youtube). We knew he would do a good job putting the power down on the asphalt surface of the Dmitrovsky Testing Ground and that he did!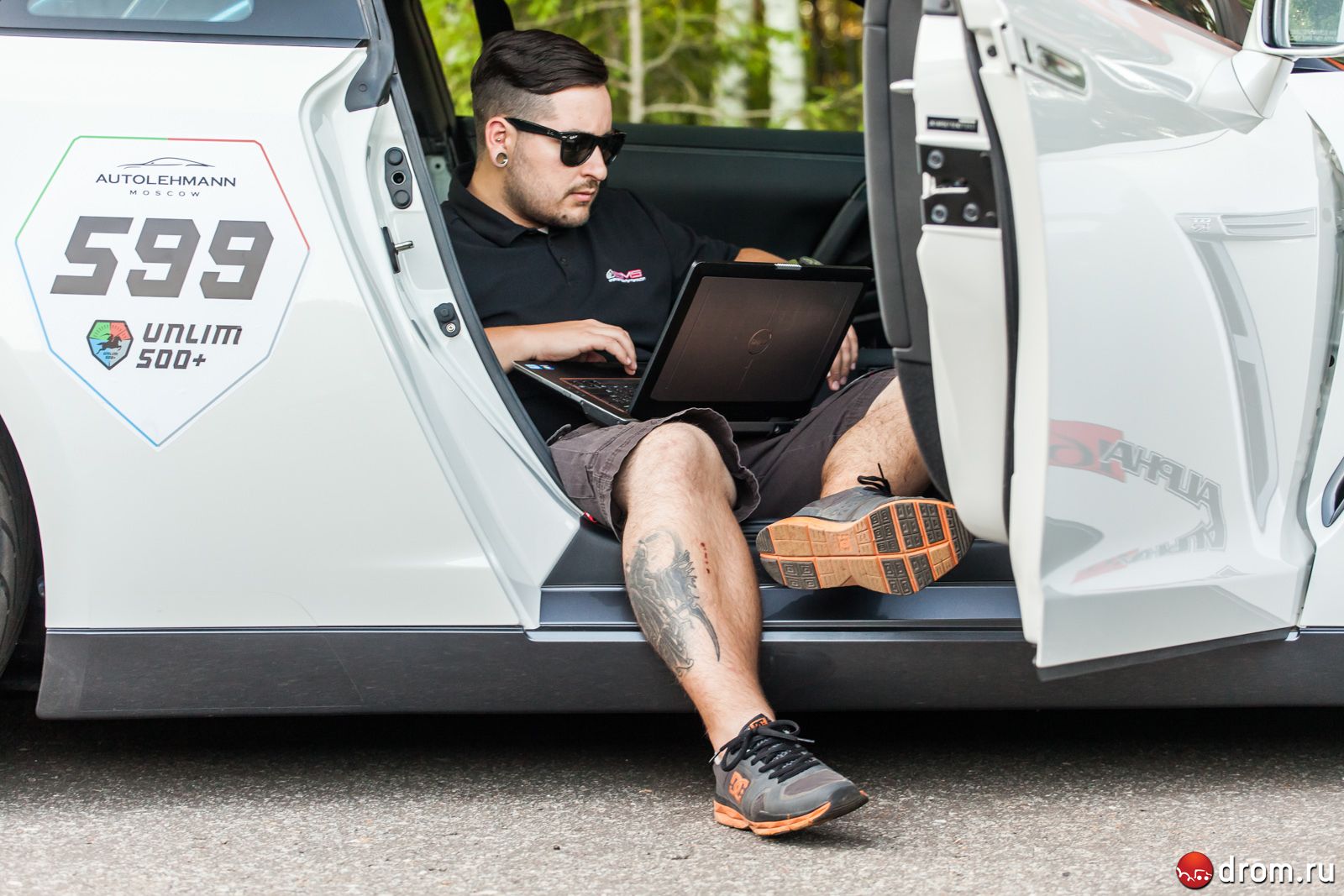 Most cynical and inexperienced critics to the sport of drag racing will fail to notice these guys are running an un-prepped asphalt surface – inferior to concrete and far worse than a prepped drag strip surface like the ones we see here in the United States. Add to that, Dmitry was running on 20" wheels and Toyo R888 tires, the handicap they face is comparatively brutal. This is the reason we are so proud of Dmitry. His new Alpha 16 GT-R just proved itself a new powerhouse of Dragtimes. Although dressed down in white with little to adorn her on the outside to differentiate her from a stock GT-R, she was able to make it to the party just in time for the kill at the 12th Unlim 500+ Event!
We sincerely thank Atomic Sportscars of Russia for commissioning this build and to Dmitry for placing his trust in us to build him a winning GT-R! It's been a long journey, but the success and happiness we see is always worth the effort! ?