The 2016 Ford Focus RS is the big buzz inside the walls of AMS. The staff is super excited to revive the AMS Performance name in the sport compact/hot hatch arena. Recently we've been releasing some new parts for the Mitsubishi Lancer Evolution X such as a Titanium Exhaust and new 2.2L Stroker Engine so things are already ramping up for this segment.  In addition some of our Volkswagen Golf R parts are weeks away from release so things are really heating up here for the AMS brand.
When we heard the Ford Focus RS was approved for import into the United States it was exactly the car we were looking for: a turbocharged 4 cylinder with AWD and a MANUAL transmission! We placed our order for a Frozen White one with our friends at Cucci Ford in East Dundee IL. as soon as we could!!  We chose the RS2 Package for our car which includes leather Recaro seats and 19″ wheels shod with our favorite Michelin Pilot Super sport tires.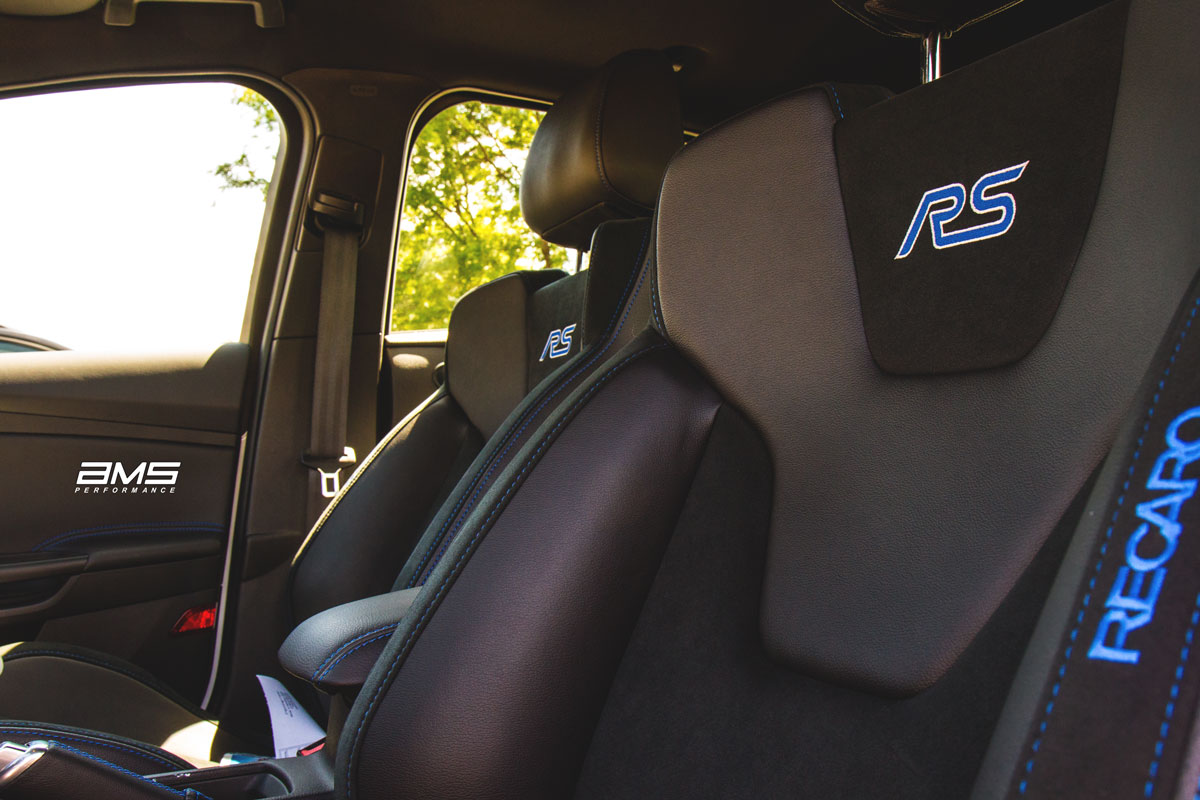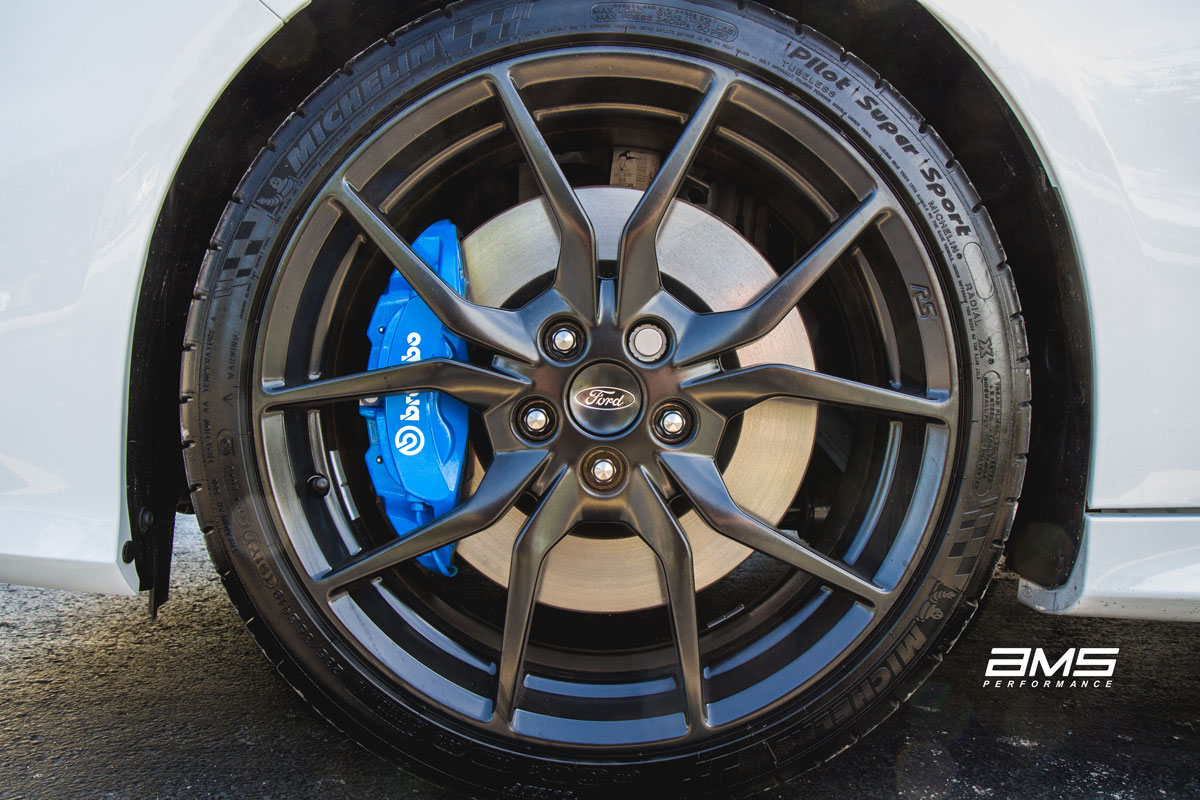 The proven 2.3L turbo charged EcoBoost 4 cylinder engine produces a stout 350HP stock but with some AMS engineering we plan on seeing what these cars are really capable of. Most importantly we want to see how we can improve its capabilities in drift mode!
Our immediate plans for the AMS Ford Focus RS program are to develop:
AMS Carbon Fiber Intake System
AMS Front Mount Intercooler upgrade (FMIC)
AMS Carbon Fiber Intercooler Piping
AMS 3″ Titanium Exhaust System
AMS 3″ Downpipe
In addition we are already working on a direct bolt-in Garrett GTX series ball bearing turbo upgrade. Wastegate testing is well underway for that program.
Cobb has already successfully flashed the RS ECU with their Accessport so a tuning solution already exists. Finally our friends at Manley are already offering some upgraded engine internals as well so there should be no delay in making BIG power.
It's a very exciting time here at AMS with so many new and exciting projects coming up. Stay tuned as we plan to take the world by storm with the 2016 Ford Focus RS!
AMS Performance
1760 Metoyer Court
West Chicago, IL 60185
847-709-0530
http://www.amsperformance.com

For the most up to date and exclusive updates be sure to follow us on:
Instagram: http://instagram.com/amsperformance
Facebook: https://www.facebook.com/officialamsperformance/
Snapchat: AMS Performance
Twitter: http://www.twitter.com/amsperformance