Please join Toys for Tots and AMS Performance by donating!
AMS Performance is participating in this year's Toys for Tots campaign and we are extremely honored to be accepted as one of their official drop-off locations for the city of West Chicago, IL this holiday season! With your support, we are hoping to make an additional impact this year and for years to come.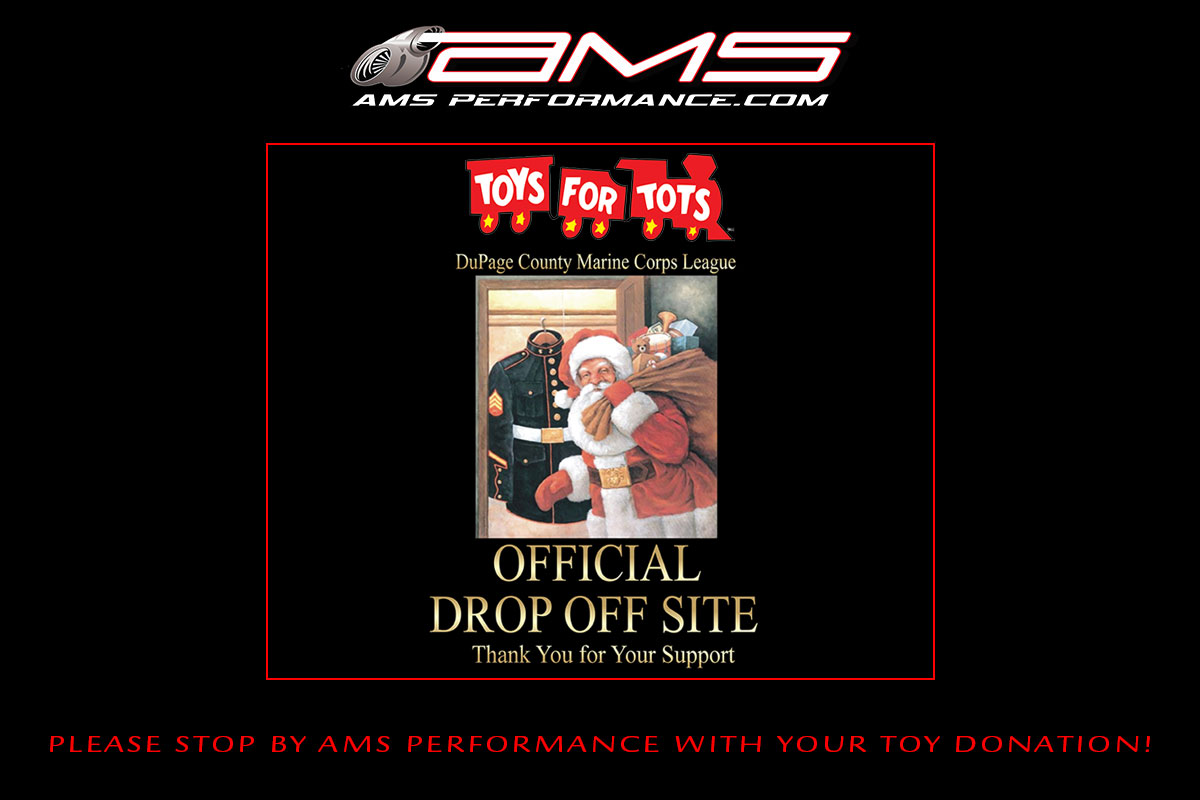 How you can help Toys for Tots
Local area AMS/ Alpha Performance customers and fans, please show your support by donating a toy to a child in need. You can drop off your new toy at our shop or another drop-off location:
AMS Performance
1760 Metoyer Court
West Chicago, IL, 60185
Hours:
Mon – Friday : 8AM-5PM
(closed November 27-28 for Thanksgiving)
Collection ends Friday, December 12, 2014
Toy Specifications:
Toy must be new.
For a boy or a girl (either is fine)
For ages up to 12 yrs old
Do not donate realistic looking weapons
Do not donate food items
If your gift does not fit these requirements, they will be rejected at the main collection center in Lombard, IL

Why donate your toy at AMS Performance?
This is the season to open your hearts to those in need – especially children. All of us at AMS Performance would like to extend our gratitude for your donation by offering you a gift as well.
By visiting us and offering your donation of a toy ($10 or more -please show receipt) – upon your request, we would like to offer you the following:
*excludes engines, turbo kits, carbon fiber parts, non AMS/Alpha manufactured products.
** we reserve the right to provide an alternative prize, should we run out of stock. No cash offered in lieu of prize.
Due to dealer agreements, these offers are only available to those who visit AMS Performance with a donation.

For questions, please send an email to brian@amsperformance.com . If you would like more information regarding the annual Toys for Tots campaign for children or wish to make a monetary contribution, please visit www.toysfortots.org .
To our local area customers and fans, thank you in advance, and we look forward to your support for this great cause!