The final MW/GL region NASA event of 2009 was Oct 3/4 @ Putnam Park outside Indianapolis. This was our 2nd trip to Putnam this year I was excited to return with the car 'dialed in'.   I came away with double wins again in TTB. I ended up missing my class track record by .6 at this event. I think if I would have brought new tires I could have gotten that easily. Those that have ran Hoosiers understand how much they can fall off after 10 sessions and mine were older than that.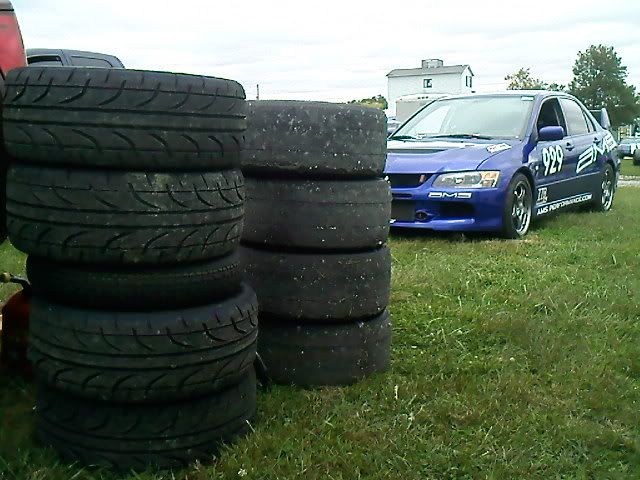 Over my last 4 events, I ended up with 8 wins and 3 track records. It was great to get the car dialed in and just learn to drive it like hell!
Video
http://www.youtube.com/watch?v=rq0Rdl4sVI0
First 2 laps are some of my faster laps from Saturday when I had better grip. After some suspension changes on Sunday the car got faster, but the tires were much much worse. Check out the sliding and all the counter steering I had to do. Even so, I was running some high 1:18's on Sunday.
Again, huge thanks to AMS for a 93oct pump tune that churns out just tons of awesome safe reliable power! I pushed the car deep into the redline at this event to prevent an upshift to 5th and all was good and safe – both because of the AMS tune and great AMSOIL engine oil! Also thx to Muellerized, Hawk, Hoosier and KNS Brakes for awesome products.
Oh, and I actually cracked a rim on Sunday morning! I've ran 2 sets of 5Zigen's all year and they've been great. It's about an 80mph 1.22 g corner and it felt pretty freakin odd!