While this post is about new anodized colors, the Nissan R35 ALPHA GT-R Carbon Fiber Billet Intake Manifold is the best performing solution on the market.  On an ALPHA 12 at 22psi it makes almost 100HP over stock.  Turn up the boost on race fuel or go with a bigger turbo kit the gains go up even higher.  It even picks up 30+HP over other leading intake manifolds for the R35 GTR.  Despite all of the performance data it seems to get more attention on its looks alone! 
Not too long ago the internet was a buzz with a picture we released showing our intake manifold anodized in gold for ALPHA Dealer Alpha Logic. Since then we have gotten some interesting requests for color options and we decided to share a couple with you.
As of late anodized red has been making some big waves in the GT-R world. A few have adorned their wheels with this eye catching color so naturally one of our most common requests have been to match that red on our intake manifold. Here you can see an ALPHA 16 GT-R being built currently at AMS Performance sporting this anodized red center section with 3rd fuel rail option.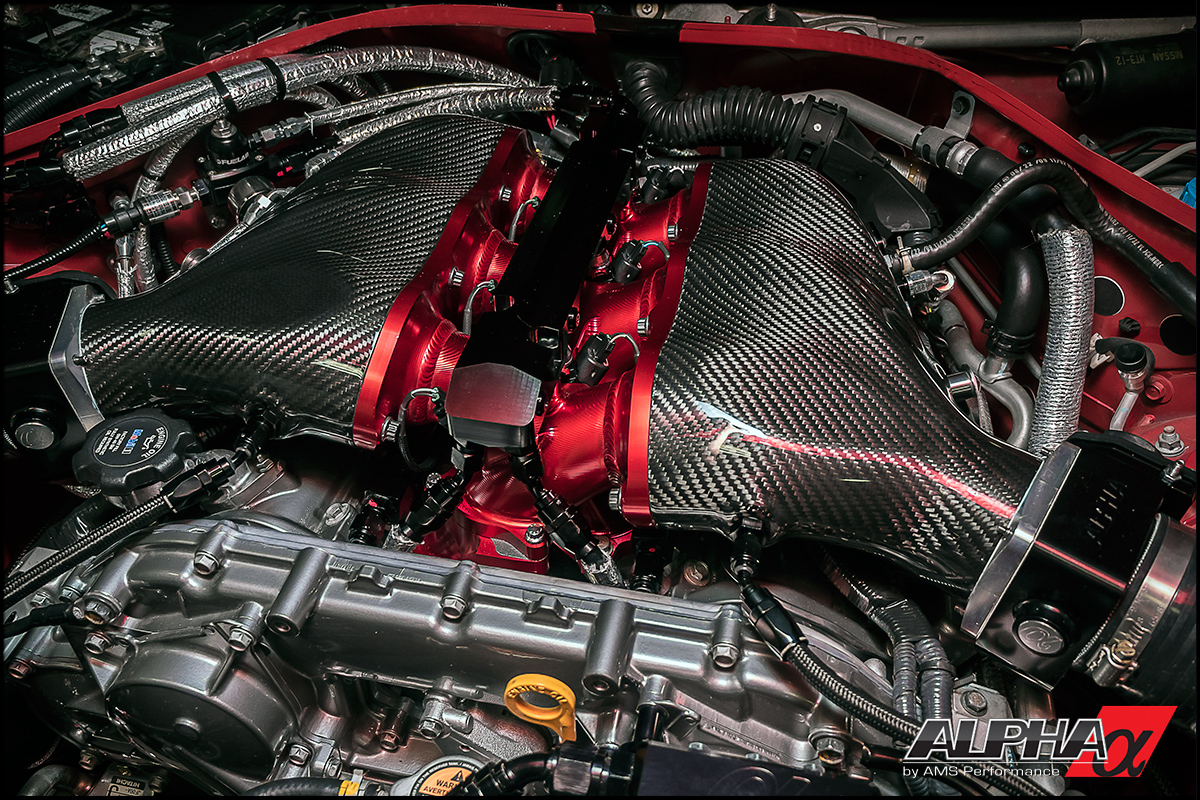 Always thinking outside the box President of ALPHA Dealer Topspeed Motorsports (TSM) Nathan Cicio came up with a left field request…bright purple! We have to say the finished product came out STUNNING and we are very excited to see some pictures of this gem installed on Cicio's personal GT-R.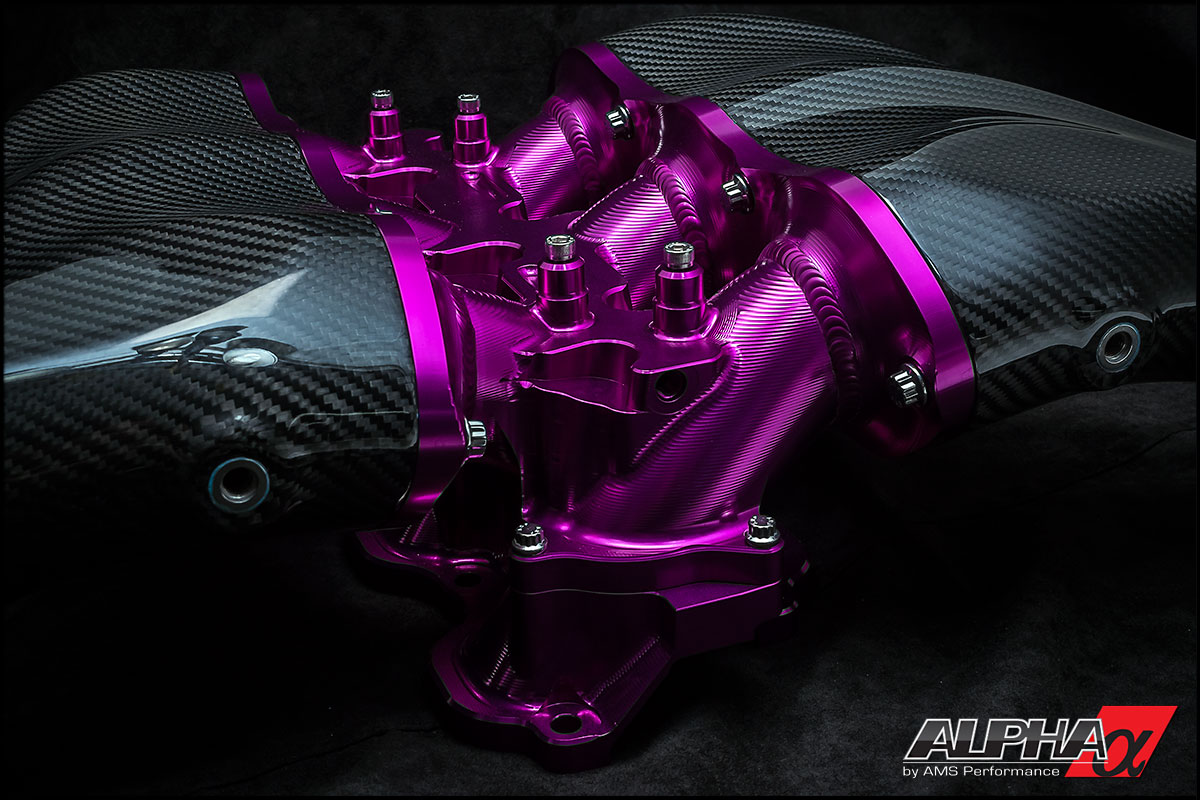 The options don't stop there. We have quite the array of color selections available so if you want something unique for your project don't hesitate to call us. Helping make your dream car a reality is one of the many goals we have here at AMS and ALPHA performance.