Description
AMS is excited to announce the release of our VW MK7 Golf R Stage 3 Performance Package. This package includes the AMS MK7 Golf R Carbon Fiber Intake, Turbo Muffler Delete, Downpipe, AMS FMIC, and COBB Accessport with Stage 3 Tunes.
This package includes a COBB Accessport with off-the-shelf maps from COBB. AMS Performance does not include custom maps with this package. Contact us to book a personalized dyno tune today!
The AMS VW MK7 Golf R Carbon Fiber Intake 
---
Our AMS Performance VW Golf R MKVII Carbon Fiber Cold Air Intake Upgrade was designed to draw a higher volume of cold air into the stock turbocharger. With this intake installed, bulky air filter boxes are replaced with our carbon fiber tubing and dry media filter. This eliminates clutter within the engine bay while drawing cold air from outside. The MK7 Golf R Cold Air Intake Kit is a vast improvement over the stock intake system and supports power levels up to 600HP!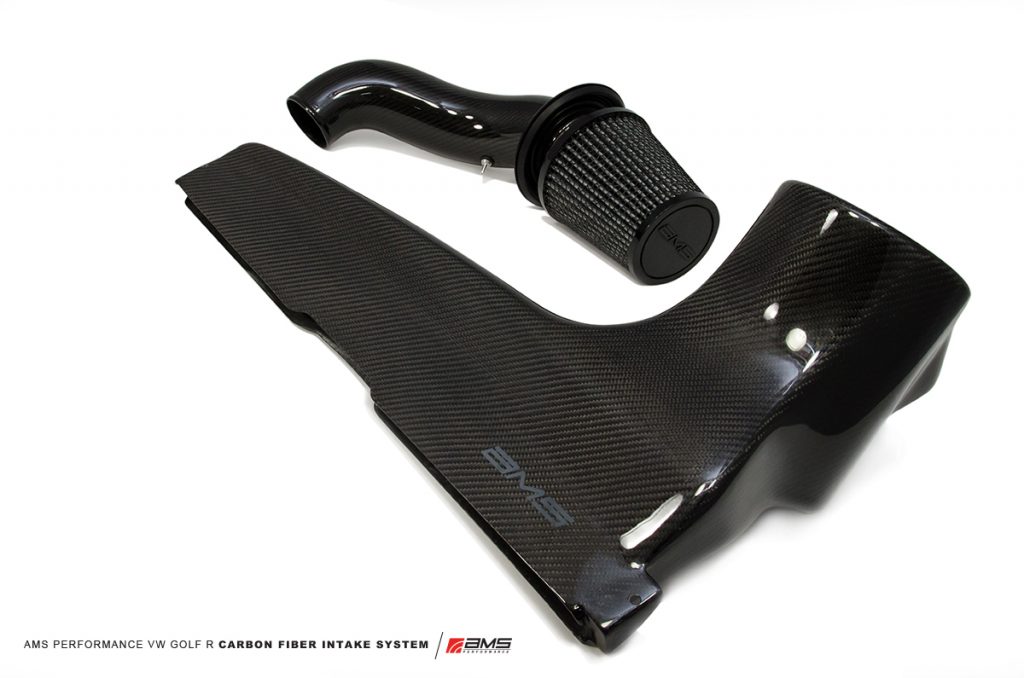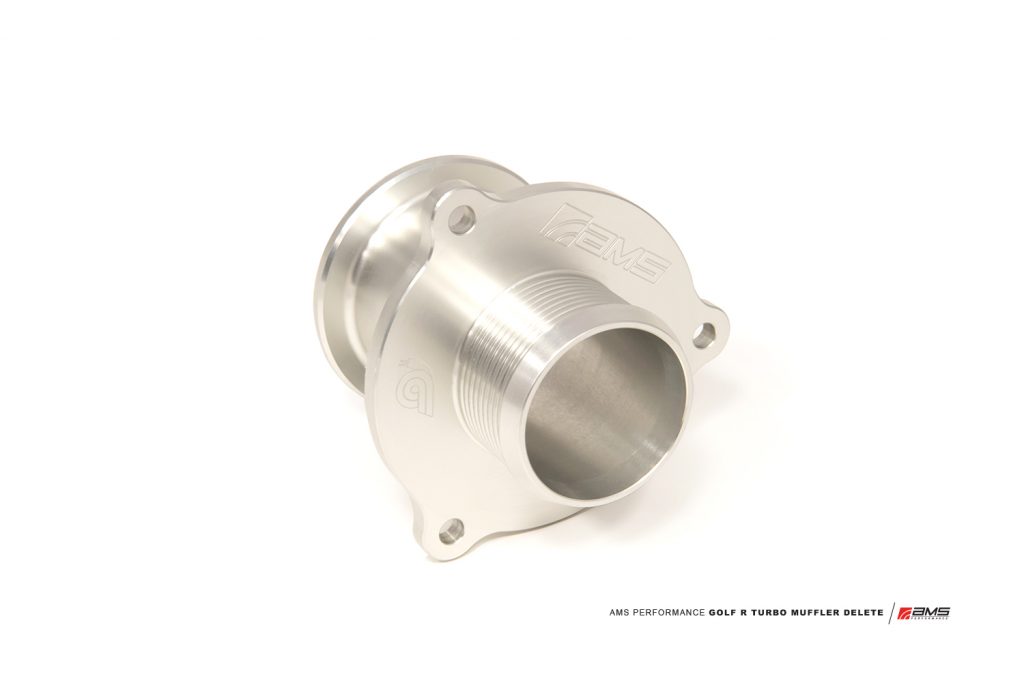 Enhanced Performance
---
The use of carbon fiber allowed a consistently tapered tube and large gradual bend radii, adapting the 3.5″ outlet filter to a 3″ inlet size with no sign of restriction. The tube then simply integrates to your factory turbo elbow with the provided 3″ to 2.75″ silicone coupler. This design allows for an easy upgrade in the near future to a larger turbo elbow or the AMS Performance Turbo Upgrade Kit with only a simple 3″ coupler. AMS designs all of our components with our customers' end goal as our guide. This intake, the AMS Intercooler, and AMS downpipe are all part of a complete system that will work seamlessly with the AMS Golf R Turbo kit without having to buy parts twice.
The AMS MK7 Golf R Downpipe
---
AMS is first in class because of our long history of durability and performance with industry leading engineering. Our Downpipe upgrade is the perfect piece to power up the performance of your high-output third generation EA888 2.0T motor! The AMS Engineering team utilized Solidworks© (3D software) to blueprint the inlet and outlets with smooth features and geometry to optimize exhaust flow. They then 3D printed the down pipe to ensure an OEM level of fitment before casting the very first article! The AMS VW MKVII Golf R Downpipe upgrade, unlike some of the competition, also comes complete with a laser cut form fitted heat shield to protect critical components that sit close to the downpipe. This includes the ABS module and it's plastic heat shielding. The AMS Golf R downpipes feature 4mm thick cast stainless steel upper section that retains as much heat as possible keeping it out of the engine bay. By casting these downpipes in robust 304 stainless steel we were not limited by the design constraints of hand fabricated construction.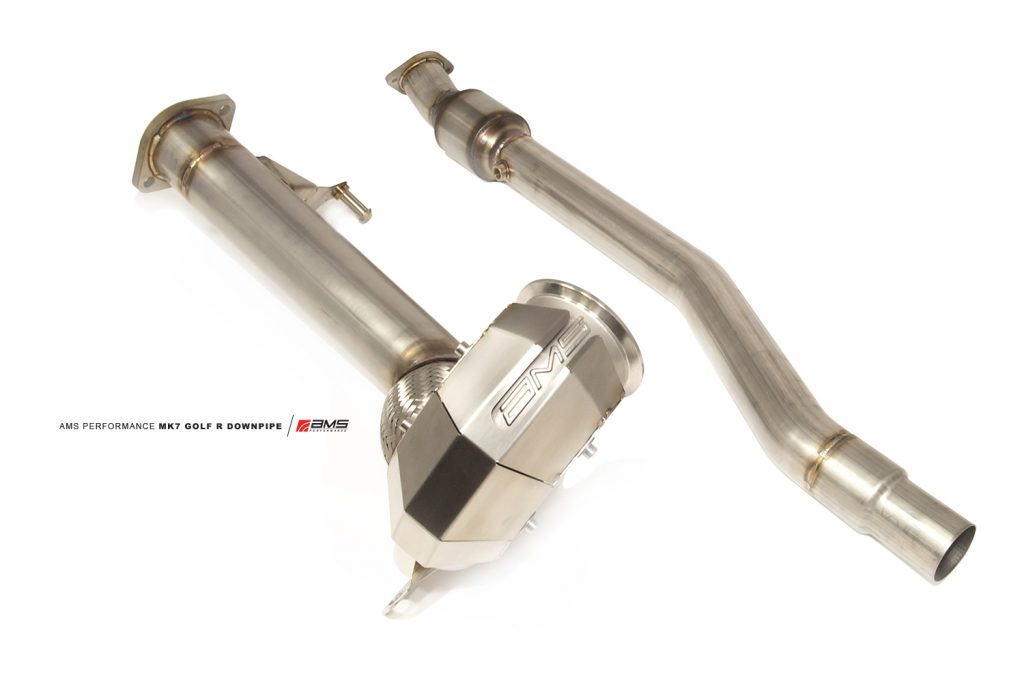 The AMS MK7 Golf R FMIC 
---
Our intercooler upgrade kit is a direct bolt on utilizing your stock mounting points with purpose built aluminum cast end tanks for the Golf R. This intercooler has over 64% more core volume than its restrictive stock counterpart. The AMS Golf R intercooler is the ultimate choice to keep your "Hot Hatch" cool! The AMS MK7 Golf R Intercooler upgrade kit uses the best performing core available. The fin and tube style core is over 16″ tall, more than 24″ wide, and features a 2.25″ thick assembly! Our Golf R intercooler is an amazing 67% thicker (50mm vs 30mm) than the stock piece. The AMS MKVII Golf R Intercooler retains the factory crash beam, uses all factory mounting points and requires no cutting or trimming! The intercooler in the Golf R is the backbone for the entire cooling system. The car's A/C condenser and radiator attach to either side of the intercooler so engineering this correctly is extremely critical for ultimate performance, fit, and durability.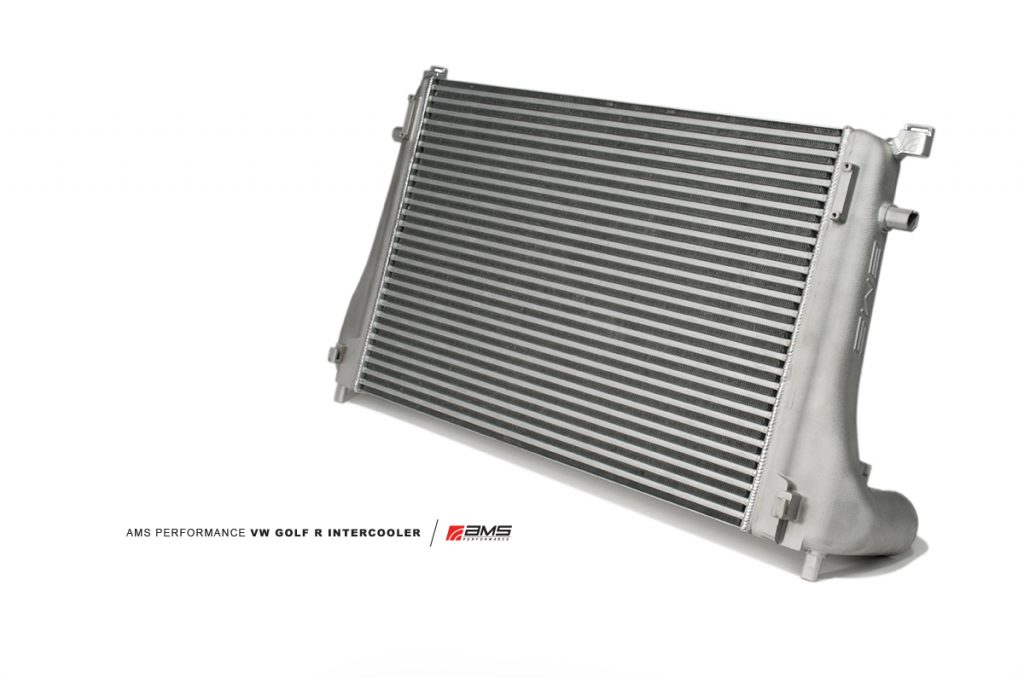 COBB Accessport
---
Simple ECU flashing with gauge package! The in-cabin mountable Accessport V3 has a large, full color, high resolution screen which allows you to monitor up to six parameters in real time. Fully customizable from the look (multiple bezel colors), layout (set up race, street, or dyno gauge clusters), and mounting options (choose from 1,000s of standard vehicle mounts). And what's looks without brains? More processing power, memory, and storage to flash faster while saving all of your maps and logs. This is your new Accessport. For more information from COBB's web site please click here.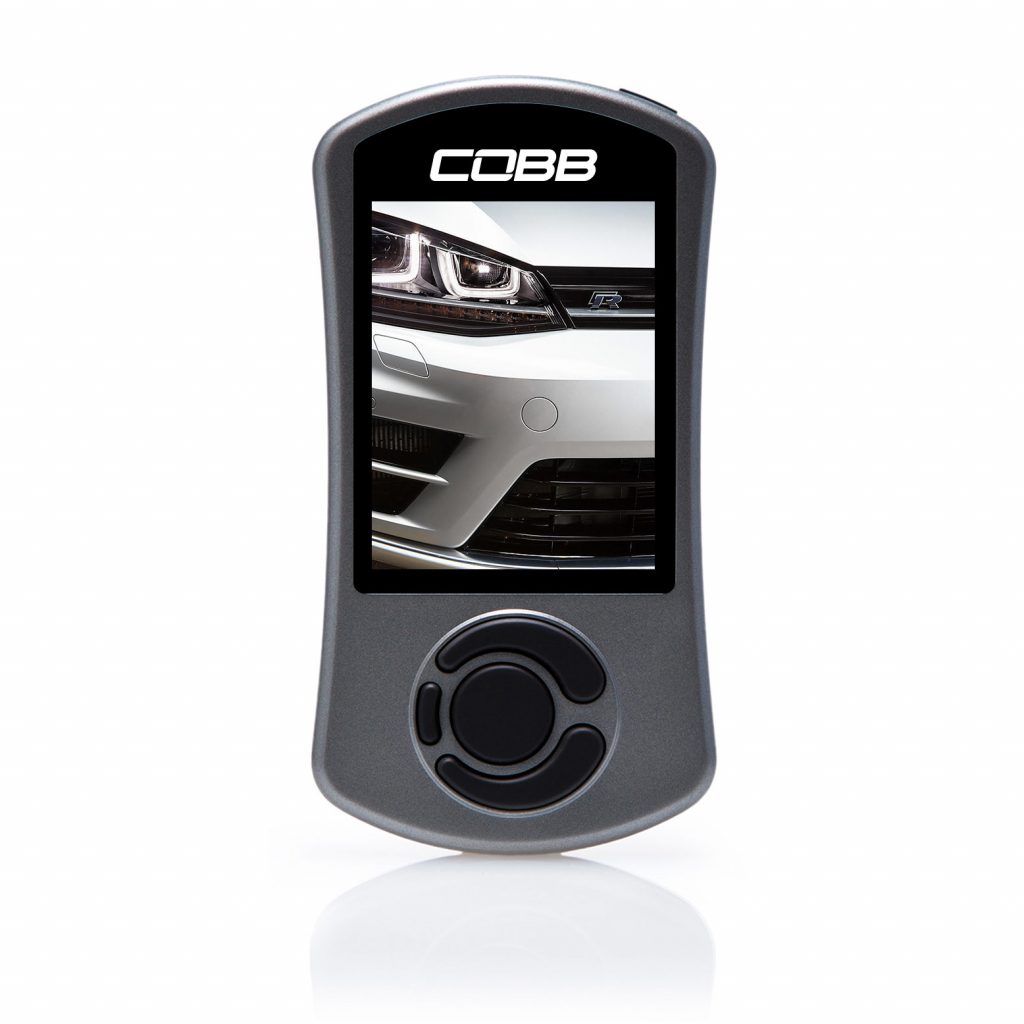 Exclusive Benefits
---
Stage 3 93 Oct
Peak Gains* +40.2% HP / +39.6% TQ
*Results may vary.
Applications
---
Stage 3 Notes
---
This Stage uses COBB OTS Maps. COBB recommendations : ** Vehicles could require an upgraded/replacement clutch. ** AMS Recommends custom tuning at these power levels.