Description
Throw away your gauges!! The new in-cabin mountable Accessport V3 has a large, full color, higher resolution screen which allows you to monitor up to six parameters in real time. Fully customizable from the look (multiple bezel colors), layout (set up a race, street or dyno gauge cluster) and mounting options (choose from 1,000s of standard vehicle mounts). Of course, all of the great COBB tuning is included – with enough space for 100 calibrations. This is your new Accessport – and maybe the last one you'll ever need.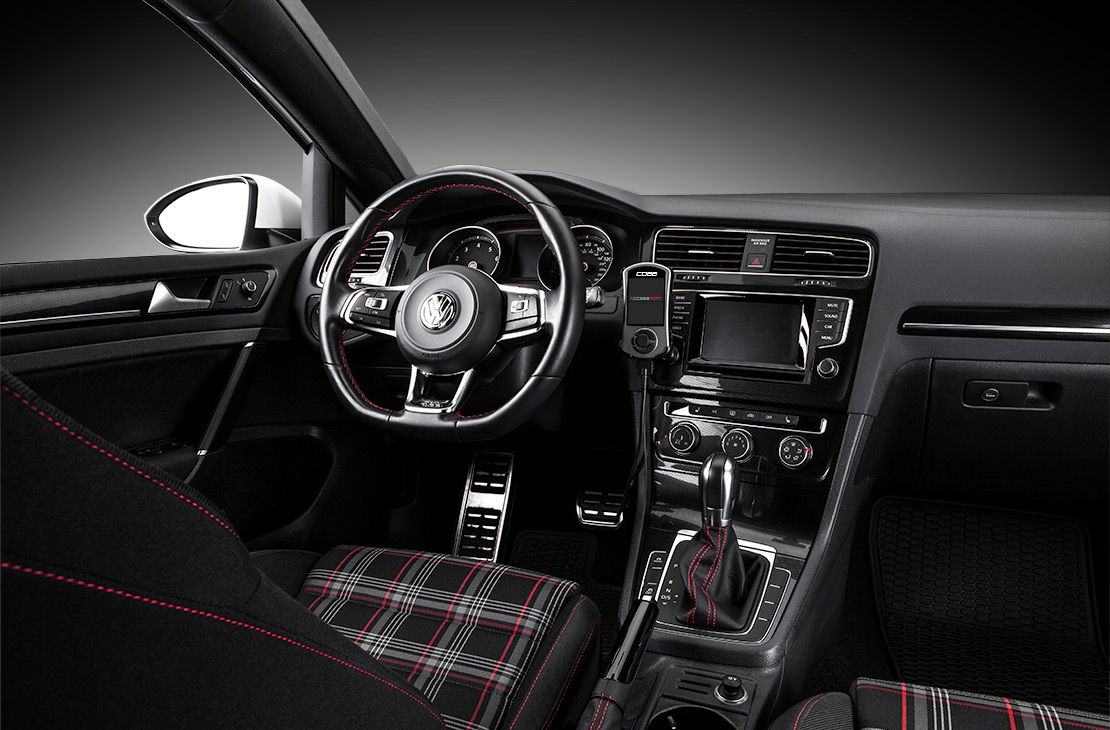 Features
---
Larger, full color, higher resolution screen
Customizable multi-gauge display
In vehicle mount, with on/off switch
User-Customizable Start Up Screen
Interchangeable faceplates
Volkswagen Specific Features
---
Adjustable Traction Control: Adjust target traction slip on the fly (Slots 1-8) and maximize tire grip to best suit given track conditions (wet/damp/dry/street/slip/burnout/etc). Note: Feature must be enabled in ECU calibration for use.
Flat Foot Shift: Improve shift times and keep boost built during shifts. Flat Foot Shifting can hold engine RPM at a set RPM between 3000-8000 RPM during shifting. This feature is enabled in COBB OTS maps.
Launch Control: Adjust Launch Control on the fly with 6 pre-configured RPM slots to dial in launch based on track conditions and vehicle configuration. Enabled in OTS Maps and configurable within Accesstuner Pro.
Not Compatible with GPF equipped vehicles.