Great progress is being made with the Alpha Performance Mercedes 5.5L Biturbo Carbon Fiber Intake System! Maybe you haven't been following this particular Alpha project, so to bring you up to speed, it began when our engineers observed and determined a number of obstructions and inefficiencies with the stock air box and intake routing on the Mercedes 5.5L Biturbo E63 & CLS AMGs. Even on a completely stock Mercedes 5.5L Biturbo vehicle, the intake design proved to be a hindrance to power production. When upgrading your 5.5L Biturbo Mercedes with a tune or exhaust system and tune, a better intake system becomes an even greater necessity since your engine will need more air to produce higher levels of horsepower and torque.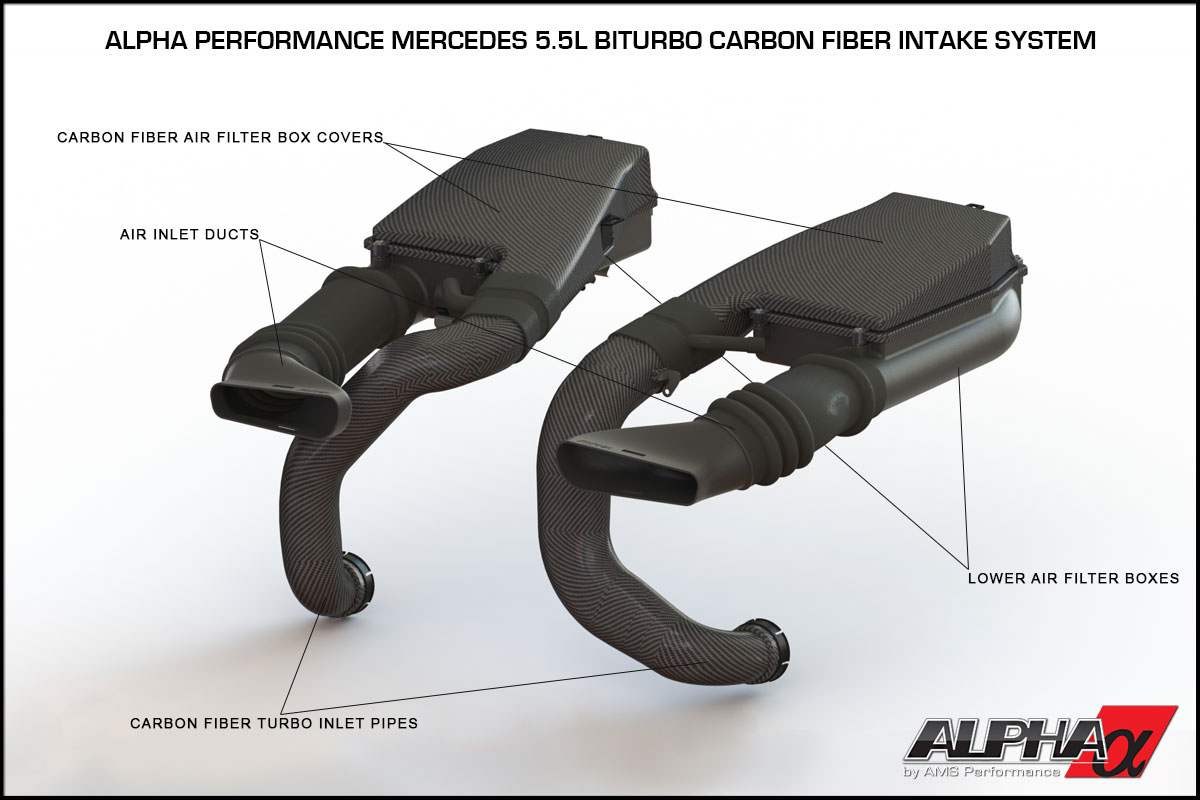 Our intake systems will consist of higher volume carbon fiber air filter box covers, carbon fiber turbo inlet pipes, intake ducts and lower air filter boxes. Carbon fiber finish will be as beautiful and flawless as any of our Alpha carbon fiber finishes (click here for example).
At the moment, we have completed our first prototype of the lower air filter box along with its custom designed air filter made specifically for this unit. Both were developed using our laser scanning ROMER arm and Solidworks, CAD software in order to increase volume and efficiency within the tight confines of the engine bay.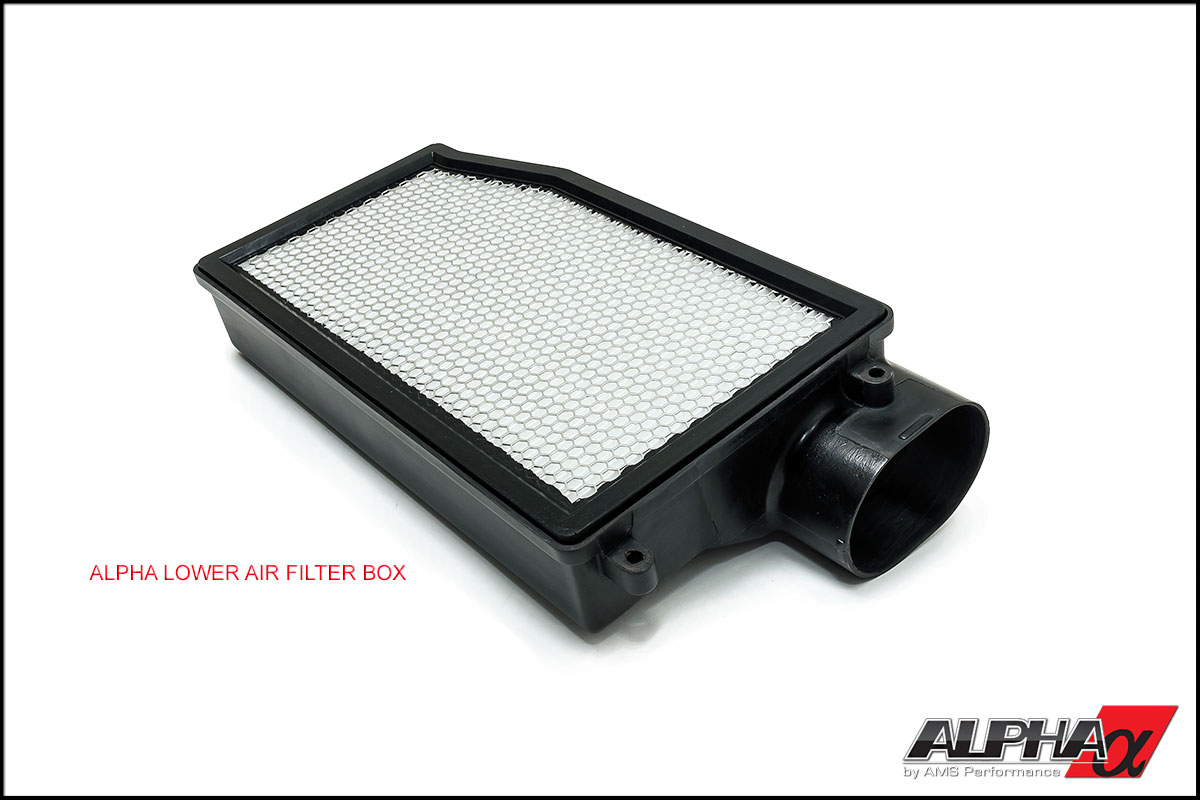 Lower Air Filter Box Design
The lower air filter box was designed to be an improvement over the stock unit in every way possible. Air filter box dimensions are wider and deeper to hold more volume.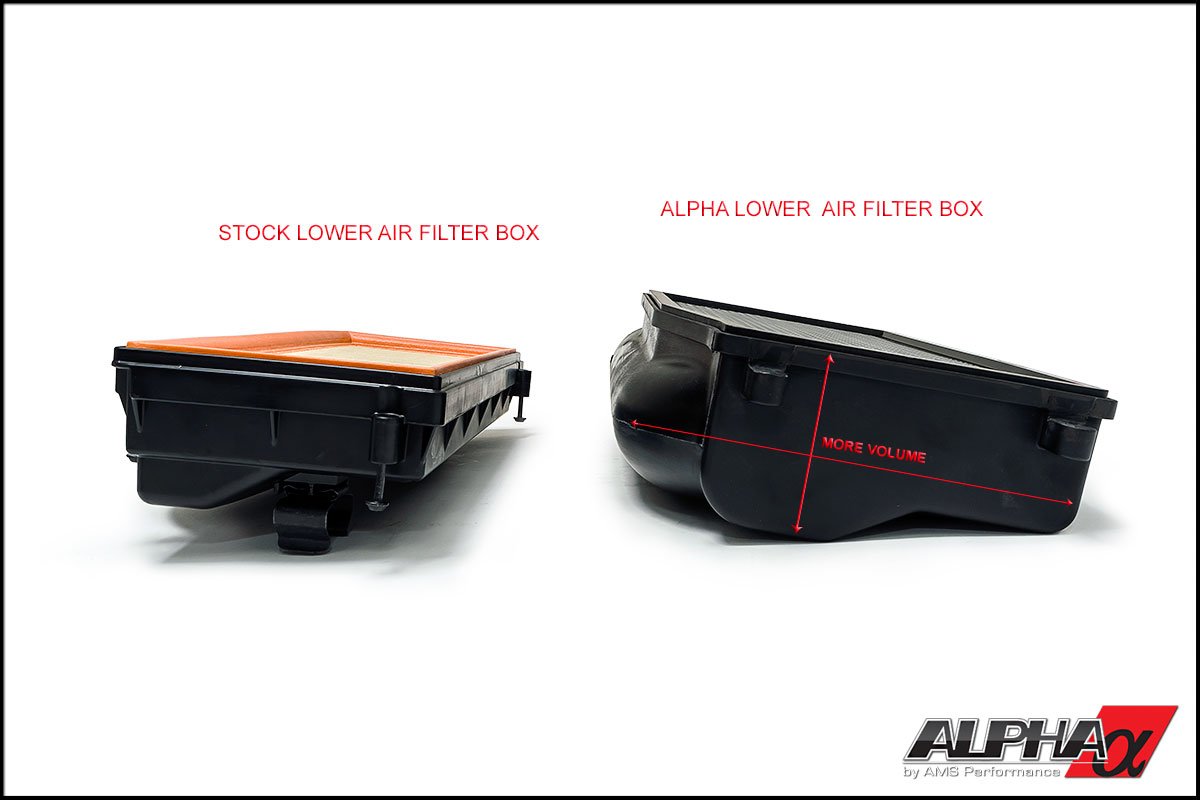 Volume increase is complemented by an intake inlet diameter that is 20% larger than the stock inlet. Our taller air filter box coupled together with a lower profile air filter design eliminates air flow obstruction at the inlet. This is present in the stock design (as shown in the image below). As you can see, the stock air filter hangs so low near the inlet, it not only creates a bottleneck in air flow, but creates unwanted turbulence that disrupts a highly desired, smooth air flow pattern. As air flow velocity and vacuum increases (when on throttle), the negative effects of this stock design are exacerbated – robbing your engine of its potential to produce power.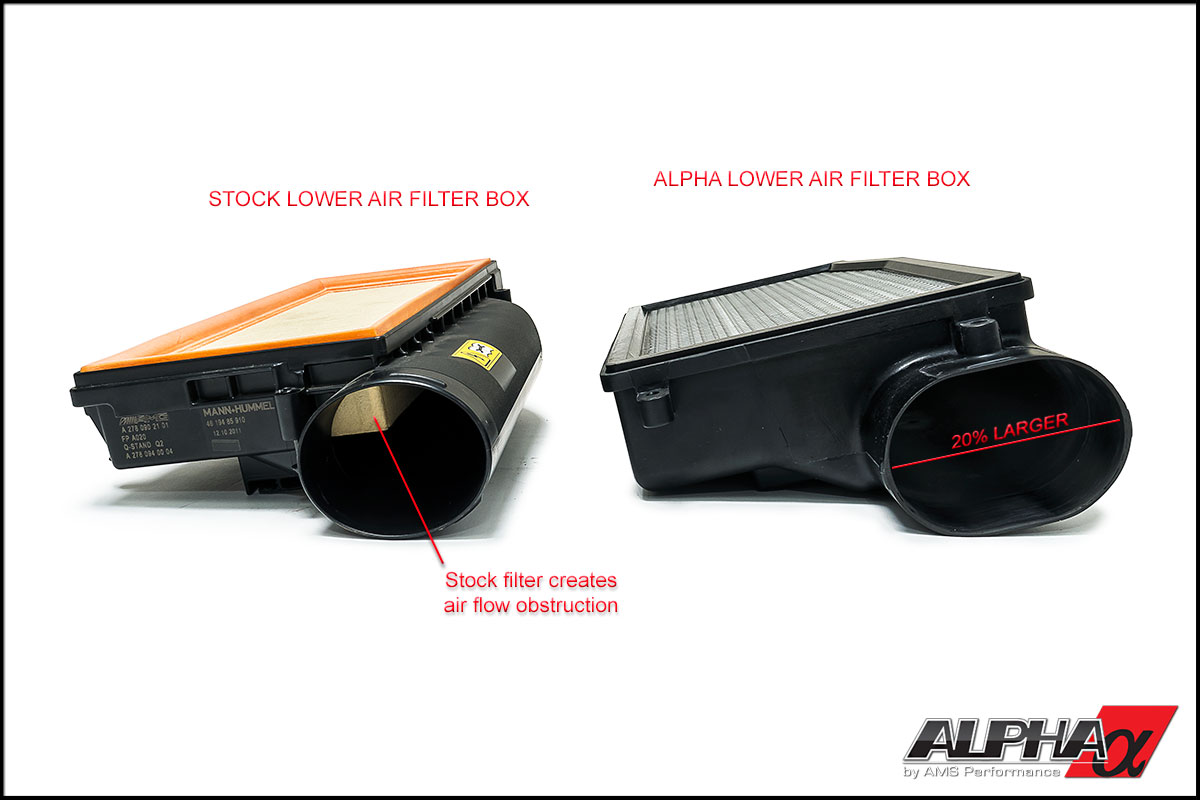 Air Filter Design
As part of our intake system, we designed a free-flowing air filter that offers 41% more surface area than the stock paper filter. By increasing surface area and reducing the air filter profile, back pressure is significantly reduced. If you are worried about effectiveness, the synthetic, non-woven, multi-layer media of our filter has a MERV rating of 9 and flows with much improved efficiency over the stock unit. Each piece is also washable, reusable and requires no oiling. Should you need to replace them, a pair will cost you less than the leading name brand, high performance stock replacements.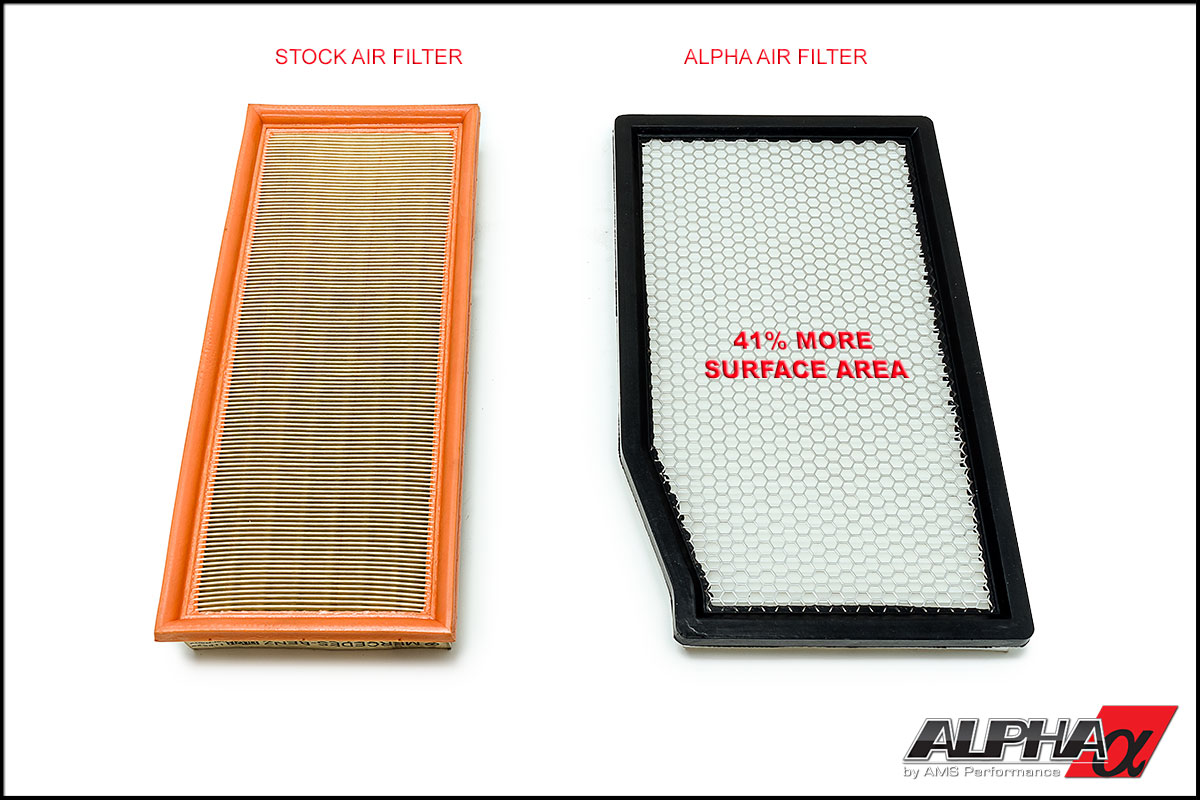 Expected Availability
As you can see, our goal is to provide you with the very best option when it comes to upgrading your Mercedes 5.5L Biturbo intake system. Production is still a few months out and should be available by Spring, but we wanted to give you an idea of what you can expect.
Completion of the carbon fiber air filter covers, carbon fiber turbo inlet pipes and intake ducts are due up next. Be sure to check back with our blog in the upcoming months!