We want to thank Alpha 7 owner Ben out in California for this comprehensive review on the Alpha 7 GT-R Performance Package. We know many GT-R owners can relate to what he has to say. Ben has a rare 2014 Midnight Opal GT-R, of which, only 50 were shipped from the factory! After reading his review, it's fair to presume he loves his GT-R and really put some thought into what he wanted out of it.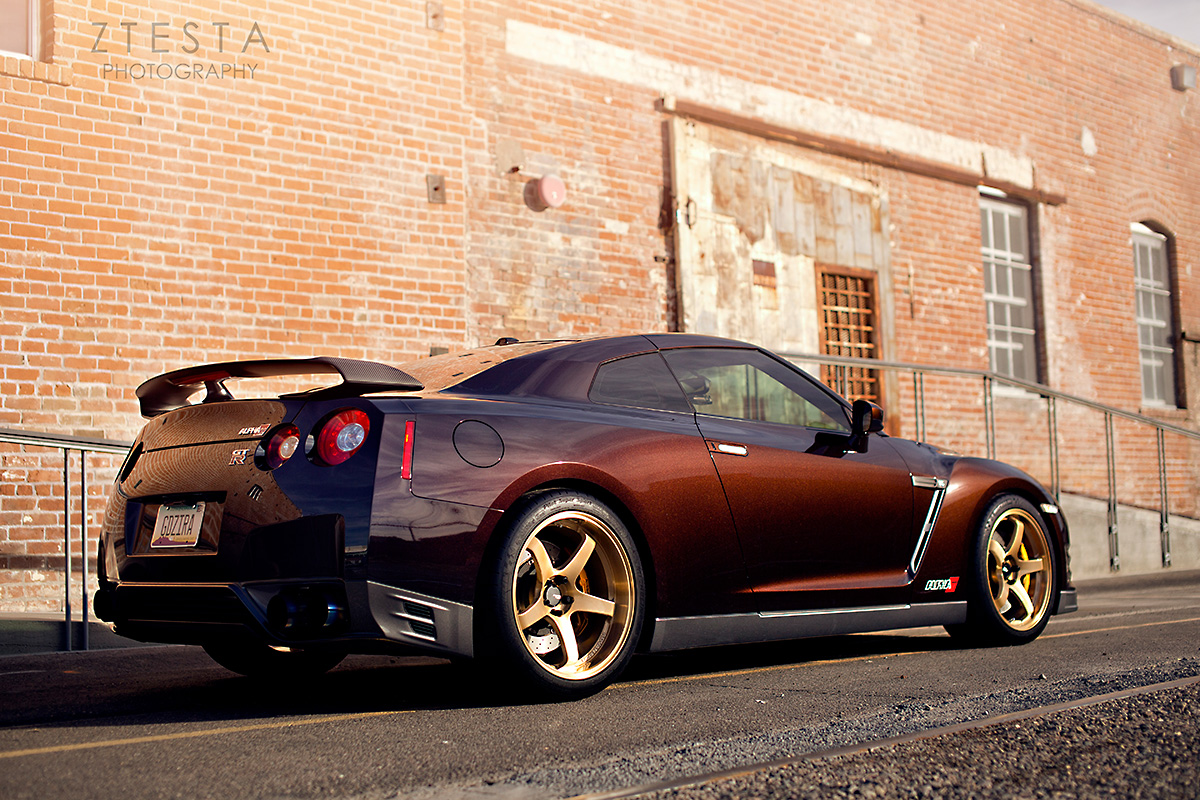 "After owning lots of high horsepower cars over the last 20 years, I have learned a few things. First, you get used to the power level and crave more pretty quickly. Second, the more things you change, the more susceptible you are to something not quite working right. My GT-R's have been my daily drivers and reliability is of the utmost importance. I have owned both a 2012 and 2014 and collectively logged over 80,000 miles on them. Both cars were tuned by AMS and I wouldn't have it any other way.
Modifying things on your daily driver, especially one as special as a GT-R is nothing to take lightly. The parts must be at least as good as OEM, work together and not against the OEM design, and the tune must be done by someone who has the passion and talent to tune something better than stock. The AMS Alpha 7 Package met my criteria for minimal modifications and maximum reliability. On 91 octane alone, the kit completely redefines the GT-R. Not only is performance significantly increased, the useable power band and torque are much wider and make second and third gear pull like 1st gear did from the factory. I opted to include a 100 octane tune which admittedly I am now addicted to. On 100 octane, the Alpha 7 kit is mind boggling. The experience for both driver and passenger elicit smiles and laughter because there is no way to describe the rush. It seems silly, like a roller coaster ride at an amusement park. The power is what I would call the sweet spot for street and strip. Any less power and you will get that "used-to" feeling, more power and you will want a roll-cage.   There will always be a bigger kit, more power to be had, and someone who has done it, but in my mind there is no sweeter power curve than what the Alpha 7 kit delivers. Most importantly, this kit has performed all day, every day, and runs better than it ever did from the factory. The rush it provides in every gear is always a surprise and completely blisters the road."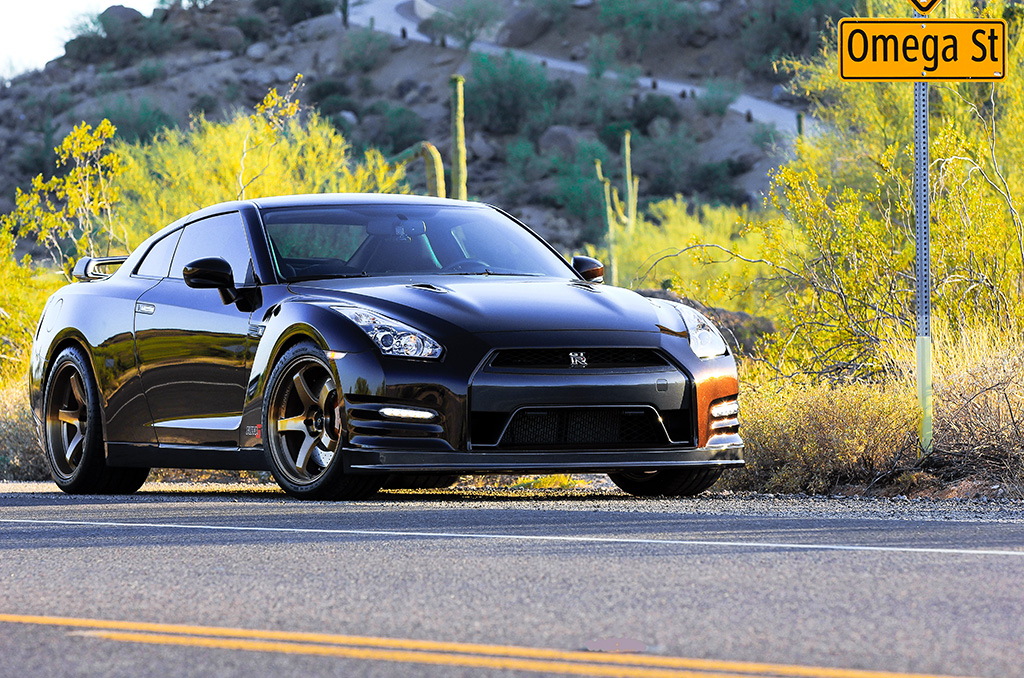 We've seen a number of GT-R customers here and there that have discovered our Alpha product line through a friend begging them to get one of our 1200-1800 horsepower builds done!  Easy for them to say, but it might be more than you need unless competitive racing is your absolute passion. On the other hand, the 700+ horsepower Alpha 7 Performance Package certainly suits the criteria of a majority of owners looking to upgrade to a more powerful daily driver setup.
What makes it an even better value is that almost all Alpha 7 parts are compatible with the Alpha 9 GT-R Performance Package. This means less hassle and money out of your pocket if you want to keep your GT-R open to more power later on down the road! Visit our website, alphaperformance.com for more details on the Alpha 7 GT-R Performance Package. If you have any additional questions, please contact us at sales@alphaperformance.com.
Details:
2014 Midnight Opal R35 GT-R
Alpha 7 GT-R Performance Package (installation performed by Joe Bach, 480Motors)
91/100 octane tune (performed by AMS)
Rose Gold Advan GT's (20×10/20×12)
Michelin Pilot SS 285/335
Photographs courtesy of ZTesta Photography