Alpha Performance Mercedes-Benz 5.5L BiTurbo Heat Exchanger Upgrade

Whether you live in a hot climate area, enjoy long spirited drives in the mountains or long high speed pulls on airstrips, the Alpha BiTurbo Heat Exchanger will help keep your intake temps lower and maintain your AMG's maximum power output no matter the ambient conditions.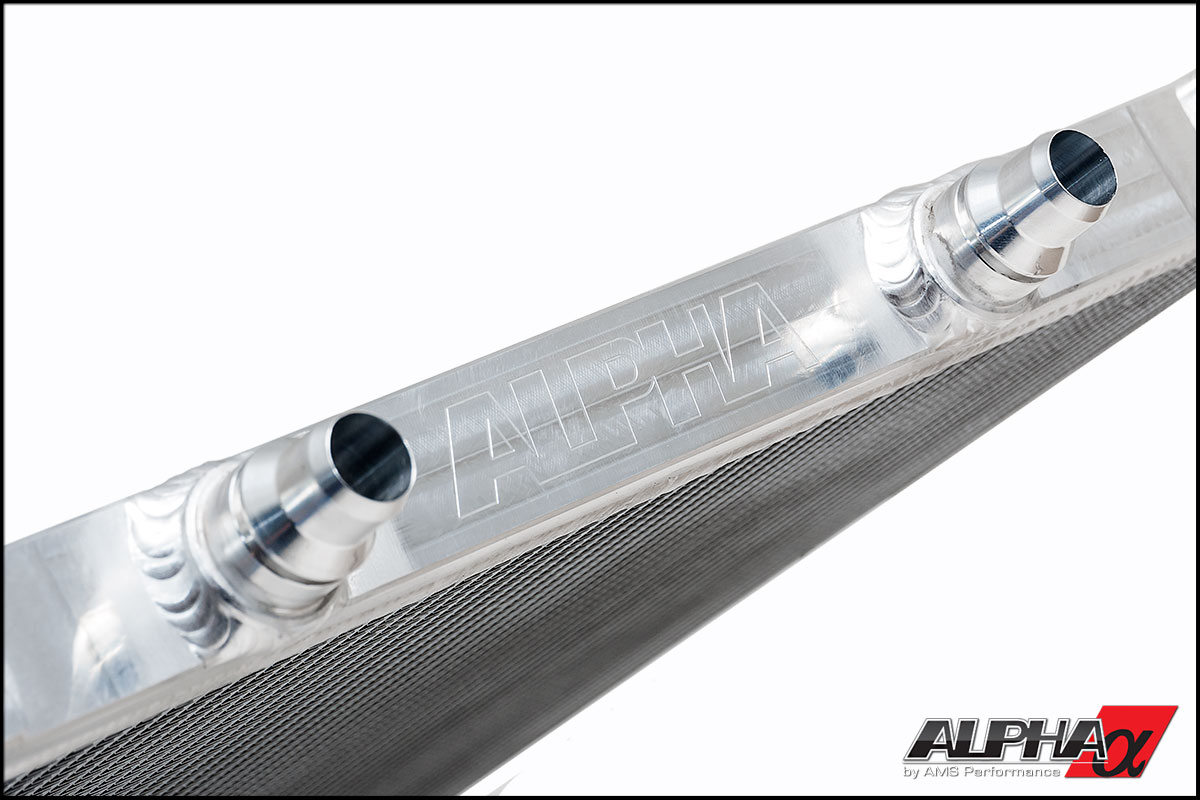 The 5.5L BiTurbo engine does not use the typical intercooler you may be used to. Like many modern turbocharged European vehicles this V-8 twin turbo engine uses coolant to cool the intake air charge through an air to water heat exchanger. While this method works well it can quickly become heat soaked, robbing horsepower.
Eliminate A Big, Power Robbing Restriction
We found through testing the factory Mercedes-Benz center heat exchanger was very flow restrictive on the water side. This was hurting the heat rejection of the water side of the intercooler – causing less efficiency and choking up the power output of your M157 engine.
Motorsport Quality Upgrade For Your Boosted Benz
For the core, we chose a motorsport quality heat exchanger core. This high efficiency, dual pass core is much larger, featuring an additional 19 tubes (61 vs 42 stock) dissipating heat quickly for maximum cooling. Through a larger design, added fluid capacity and drastically increased flow, your 5.5L BiTurbo engine benefits from reduced intake air temperatures (IAT) boosting power output.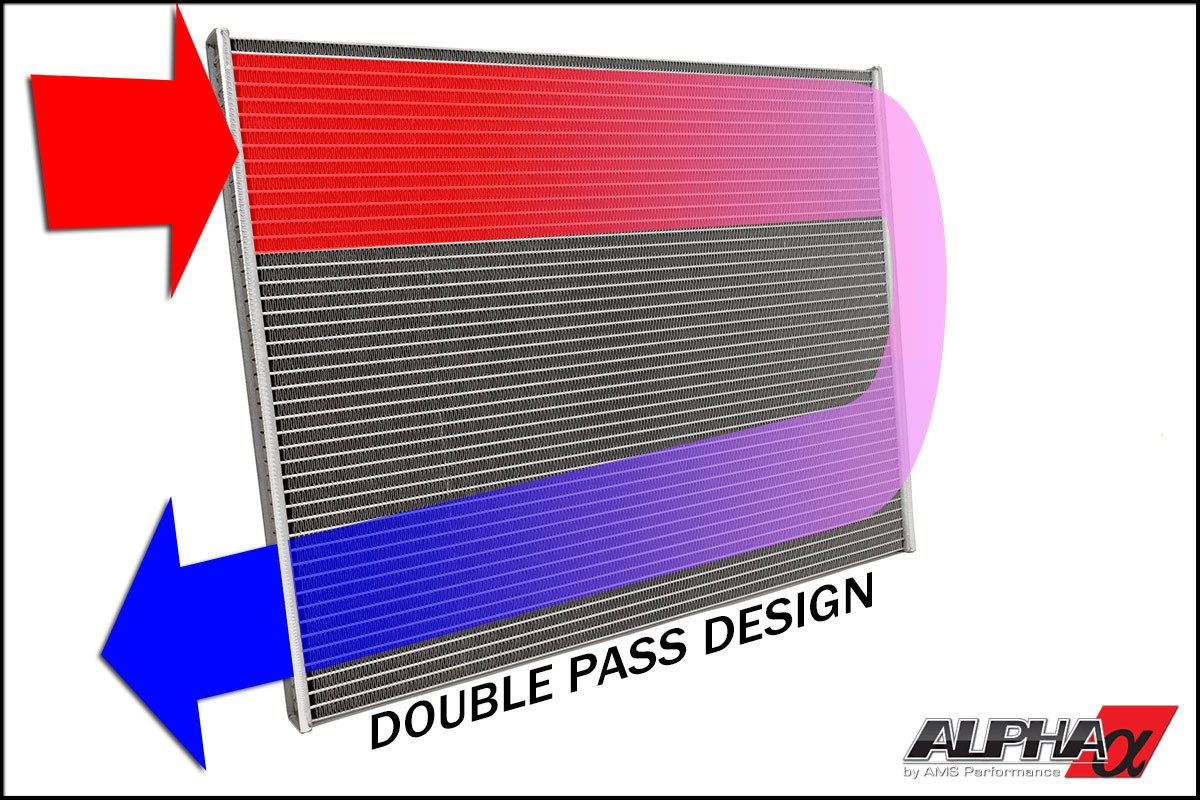 Larger CAD Designed Inlets And Improved Flow
While the coolant inlets that mate to the Alpha CNC billet end tank use the factory hose fittings, we made the inside diameter larger to increase the flow rate. The inside of these fittings flare out, creating a nice flow path for the water.
Unparalleled Fitment Through Proper Engineering
Our Engineering Team set out to make this heat exchanger upgrade not only more effective, but simple to install. It fits just like stock without any cutting or drilling. By using the factory lines and mounting points, the core simply slides and locks into place with no need for modifications. You don't get a cleaner installation than that!
Compatible With Alpha Performance Packages and Turbo Cooler System
If you desire further boost intercooling with an Alpha 7 or Alpha 9 package, this Alpha Heat Exchanger Upgrade is compatible with our full Alpha Turbo Cooler System (E63, CLS63). This system adds an additional cooler, pump and reservoir for the ultimate in cooling ability.
Do it right the first time, buy your Alpha Heat Exchanger Upgrade today!
Exclusive Benefits
Larger, highly efficient core reduces IAT by 20-25 degrees Fahrenheit
Dual pass design promotes efficient cooling
CAD designed CNC billet aluminum end tanks
Direct bolt-on installation, requires no cutting or drilling
Added fluid capacity further reduces intake temperatures
Applications
W212 2014+ Mercedes-Benz E63 AMG 4Matic
W212 2012-2013 E63 AMG (RWD)
C218 2014+ CLS63 AMG 4Matic
C218 2012-2013 CLS63 AMG (RWD)