Press Release                                                                                                                                     03/13/15
The limited production 311RS Evo X returns for 2015 with lighter, more dynamic Spec Blew™ model.
Minneapolis, MN. For the final year of Mitsubishi's 23 year Evolution production run, Minneapolis-based 311RS, LLC. proudly announces it's most focused model to date. After a successful sold-out production run of eleven units in 2014, the first production 500whp* 2015 311RS Spec Blew™ Evo X has been shown to a select group at the 42nd Annual Twin Cities Auto Show. 311RS Spec Blew™ carries an MSRP of $54,999 and is available now for pre-order nationwide in each of Mitsubishi's six factory colors through a build to order program.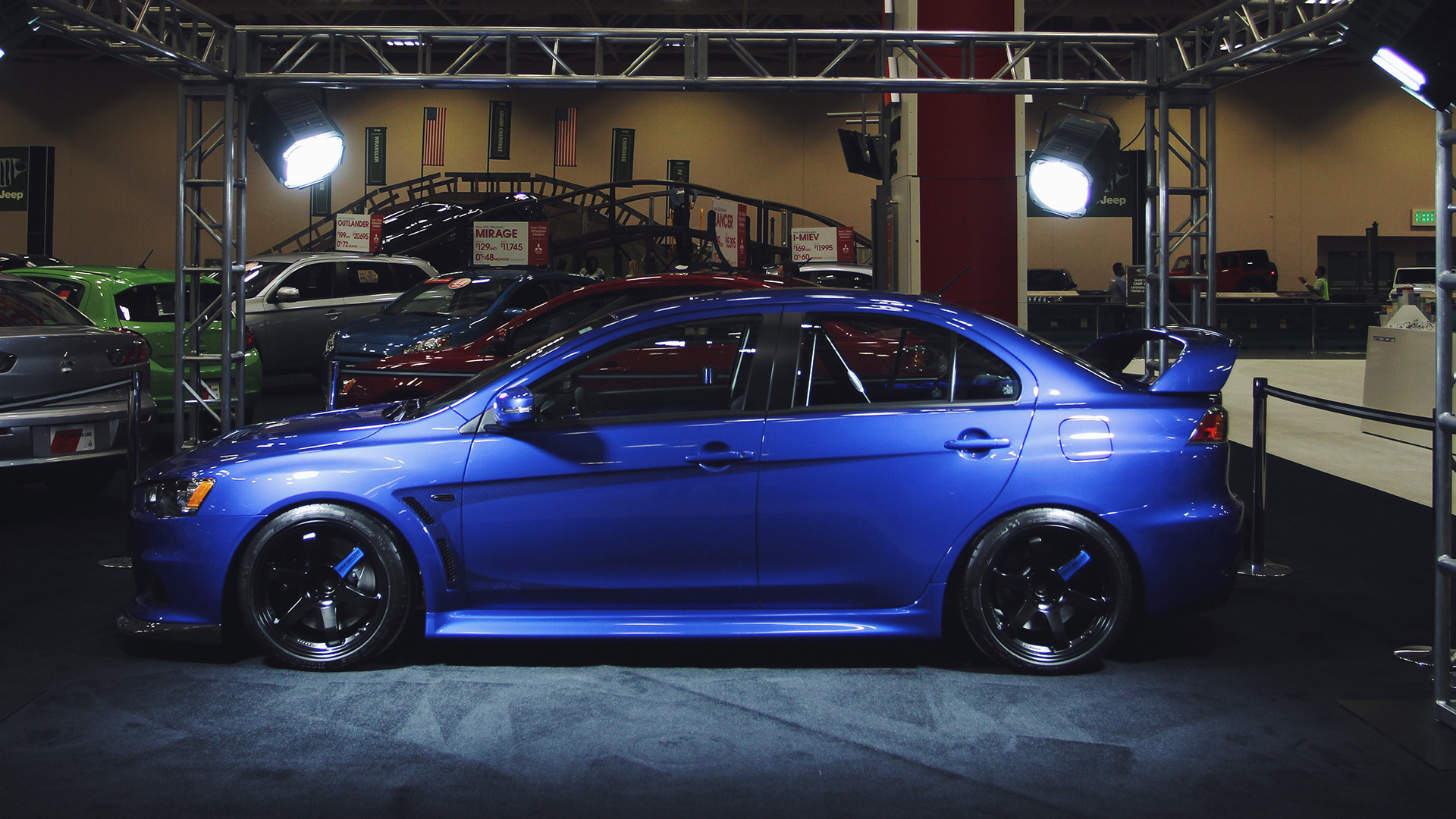 Lighter, faster, and more dynamic than before, Spec Blew™ is updated for 2015 with newly developed components from technical partners AMS Performance, JRZ Suspension, Girodisc, RAYS Wheels, and more. Spec Blew™ improves upon the already well-balanced 311RS package with new standard features such as an alcantara covered dash and painted dry carbon hood for 2015. The additional focus on Motorsport dynamics is an homage to 311RS' legendary Time Attack Evo X, affectionately known as "ol' Blew" for it's
long-running development program which produced 14 US track records and 5 championships over the course of 5 years.
Additionally, most 2015 updates to Spec Blew™ are available to current 311RS owners through a retrofit program. More than just special edition Evo, Spec Blew™ is a proper send-off to Mitsubishi's Motorsport icon in it's final year of production. Previewed at the Twin Cities Auto Show, the 2015 311RS Spec Blew™ Evo X will be officially revealed at this year's first MN C&C event on April 4th, 2015 in Minneapolis MN.
*Optional equipment
Contact
311RS, LLC.
Ryan Gates
Email – info@311RS.com
Phone – +1 (763) 226-8333
311RS, LLC. is a Minneapolis, MN-based Motorsport design firm specializing in Mitsubishi Evolutions and Porsches
of the GT & air-cooled variety.