Compressor Aero
Forged, fully-machined compressor wheels with advanced aero is offered in 58mm inducer size and 76mm exducer. GBC35-700 can support from 400-700 horsepower. The compressor wheel is a 58 trim and the Compressor housing A/R is 0.72 A/R. This turbocharger can support up to 68 lbs/min of airflow and up to 4.1 pressure ratio.
Performance results of this product are highly dependent upon your vehicle's modifications and tuning/calibration. The target power represented has been calculated based strictly on choke flow of the compressor map (total turbo capability), which represents the potential flywheel power.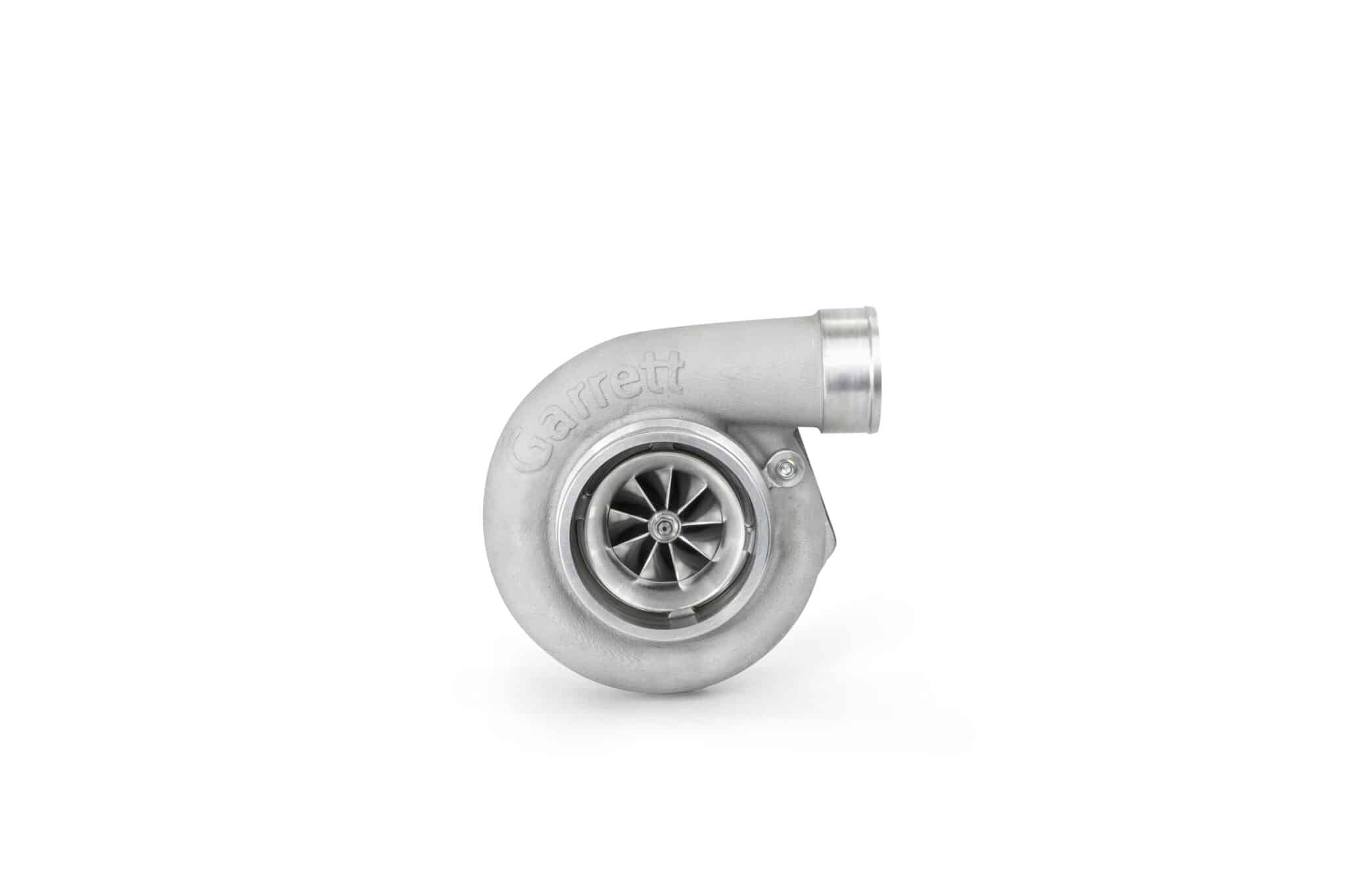 Journal Bearing Rotating Group
The oil cooled center housing features the latest generation of journal bearing rotor group with 360-degree thrust bearing.