AMS Sponsored 929 Evo – NASA MW/GL @ Putnam Park Report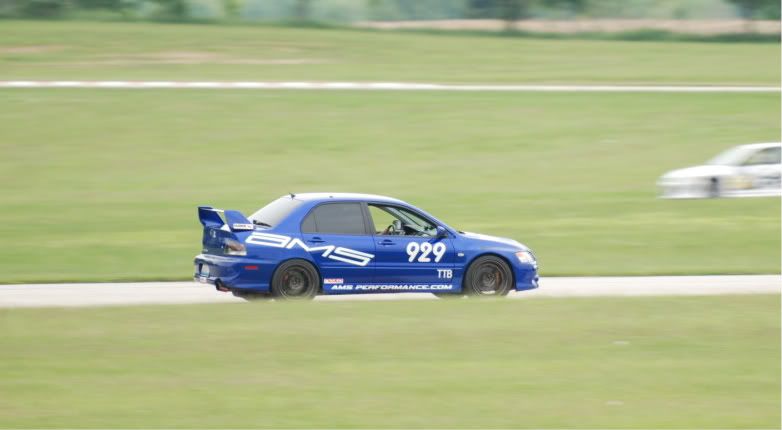 929 Evo – Double wins in class!
Last weekend was the NASA Midwest/Great Lakes crossover event at Putnam Park just outside Indianapolis. We had a total of 38 cars in the TT group hammering around the 1.77 mile track. It's a fun and highly technical track with a lot of runoff that makes it easier to push hard.

I ran in class TTB and ended up First in class both days out of 4. My best lap was a 1:18.0 which barely missed the class record by .3. I also had the 7th fastest (out of 38 cars) overall time of the weekend in TT with just some higher classed Z06's, an RX7 and a Viper ACR faster than me.
Video! This is all from Saturday. Between the raindrops and some stock intercooler hoses popping off, I didn't get many fast laps in. My fastest lap starts about 1:25 or so. It definitely wasn't a perfect lap by any means, but I was satisfied with it given the conditions:
For those that want to know more about the car setup, click HERE. The quick are dirty numbers are ~310whp / 3300lbs. Thanks as always to AMS Performance for a great tune, and AMSOIL for keeping the engine and brakes cool (pretty hard track on the brakes). Thanks also to my parents for coming by and supporting me!
Next up, I need to decide if I'm going to the next NASA event or Redline – same weekend!
Here's a pic from grid. That's Jeff's Silver TTS Evo to the right.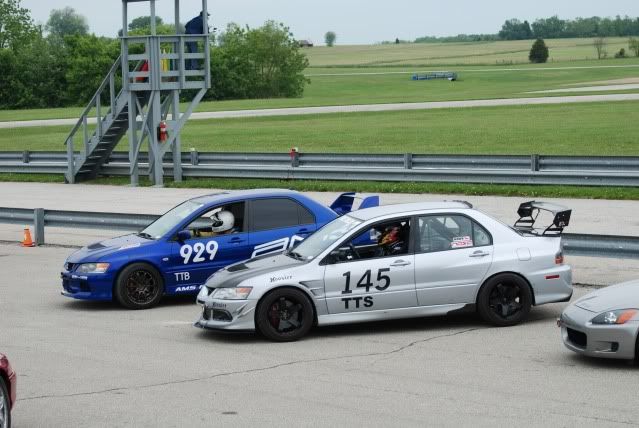 And from the pits.