Brian S., Owner of the "Syonara" Top Speed Motorsport built Alpha 12 had an incredible weekend at the Wannagofast Georgia Half Mile Shootout. After countless 199.XX MPH passes Brian was able to lay down a new personal best of 202.33MPH! A huge congratulations to Brian from all of us here at AMS/Alpha Performance!!!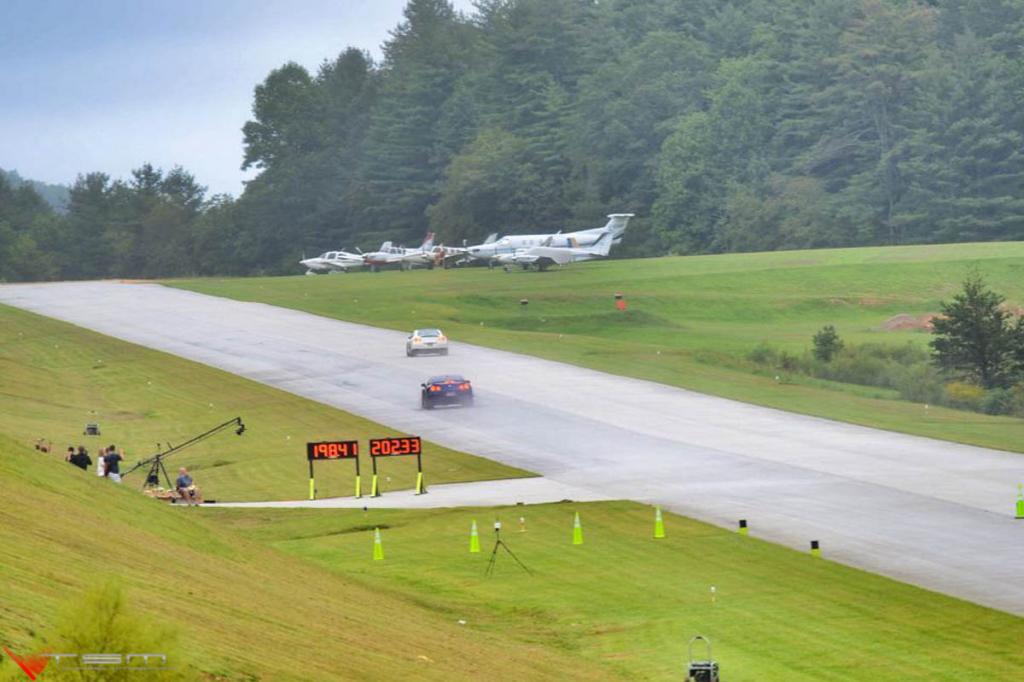 Below is the event recap from Cicio, Owner of Top Speed:
"Good morning gents (and a lady or two probably)
I wanted to write a little recap of the weekend we had in the North Georgia mountains hanging out with Blake and the guys from WannaGoFast. The event as always was just a ton of fun. The staff at WannaGoFast put on a great event no matter where we are. Always very organized and well run…they do a great job trying to make sure everyone has an equally good time. Talking to Blake yesterday it was a record breaking weekend for attendance which is awesome!
I have to say that watching customer after customer scream across the line going 195+ and then greeting them at the timing tower was simply an awesome experience! These guys were having so much fun enjoying beating on their cars over and over again it was making them giddy. I was happy to be there to experience it with them and very proud to be their builder.
Sunday however it was time to break into the 200's. As some of you know we have been knocking on the door with Unabomber's car for a few events now…each time the 200mph mark just slightly beyond our reach. I think the TX WannaGoFast Unabomber drove his car for 4 or 5 199.xx passes in a row without being able to crack the number. Well needless to say we were both over it! That car is simply crazy stupid fast for what it is but circumstances and conditions never lined up for him to make that magic pass.
Sunday morning it was time! I pulled the logs from the day before and assessed where it could be safely turned up a little. With the slightly cooler air Sunday morning I was confident the car would dip into the 200s with zero changes but I wasn't about to take any chances! It was time…this damn thing was going 200mph! The car was holding traction in 3rd very well so I let the tire have a little more coming into the middle of the gear as well as threw another 2psi of boost at her (35psi of boost total we ran 33psi max all day Saturday)
We waited until the fog lifted and the track had a few passes on it and Brian took the car down the runway…heating up the tires on the way to the start finish you could just hear the car was ready to do some work! He was running with another customer that had been running in the mid 190s so it was destine to be a great race when they flew past the finish line. Off the line they came, I could see Unabombers car wiggling a little in the first 3 gears as I was expecting having let the Motec put a little more power to the ground down there…when he grabbed 6th gear coming at us I could tell right then that this was going to be the pass!
The two cars screamed across the finish…202.33 blinked onto the screen on Unabomber's side and 198.5 for my other customer Jason! I was so excited I literally started jumping up and down yelling!
Rolling back into the pits Brian was literally jumping up and down in his seat! ALL smiles and fist pumps! Not 200, not 201 but 202!!! What a great moment!"