Reviews of our Audi B8 S4 Supercharger Cooler System are beginning to pop up and the consensus is they are keeping intake temps down, the 3.0 TFSI engine happy and the components are high quality! Audizine user mrmomo313 posted his review of the system with pre/post install temperature and timing data that made him a very happy customer. Read his review below:
"I've been on a mission to build an S4 that can run mid-high 11's and very low 12's in the 1/4 mile consistently. As most know by now, in order to do this you have to not only upgrade power but also the cooling system to keep up with the increased power over stock. I will add that I was and to some extent still am a noob when it comes to this platform. A little over a year ago I had no idea what a Ross tech cable was let alone what tunes were available for this car. Back in 2010 I didn't think I was going to buy out the lease so I never bothered with learning the cars potential. With time I'll gain more knowledge but bear with my lack of understanding for now as I did the best I could at compiling and interpreting this data.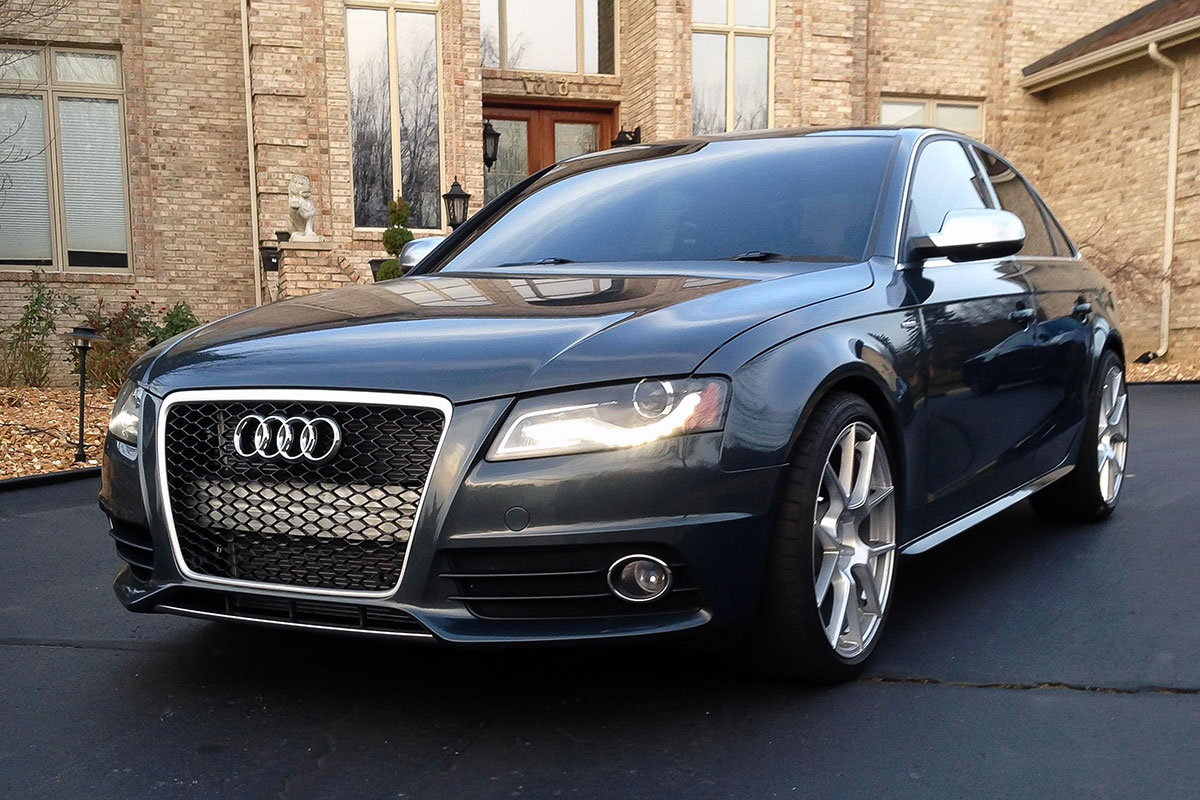 With the polar vortex already hitting it looks doubtful that I'll be able to make some passes with the new system this weekend/season (really itching to get into the 11's haha). I do, however, have some good comparison data pre and post cooling upgrade from an empty stretch of road I go to when I need to test our cars (unprepped 1/4 mile essentially). I am going to update this thread periodically as the winter progresses and when spring/summer starts. This will help prospective buyers see how the AMS system withstands the elements and hard use over a long period of time.
I am new to logging and it was certainly frustrating to use what I think is really crappy software. I'm on the hunt for a reliable PC as the really old mac with parallels I was using finally gave out and corrupted the hard drive during one of my runs. Was hoping to make some nice plots of data but that will have to wait until I get new data in the spring. This is currently the best way to learn how your car is performing though. Shout out to jran76, his thread was very helpful to learn and interpret logging. Hoping by creating this review I'm helping others out in their search for the right cooling system. I could've gone with APR or AWE but I wanted to do something different. AMS has an impressive track record with their GTR tuning program (which I'm hoping experience with our incoming R35 and plans for Alpha 10 treatment) The decision to purchase one of their products was a no-brainer for me and I would make the same choice again.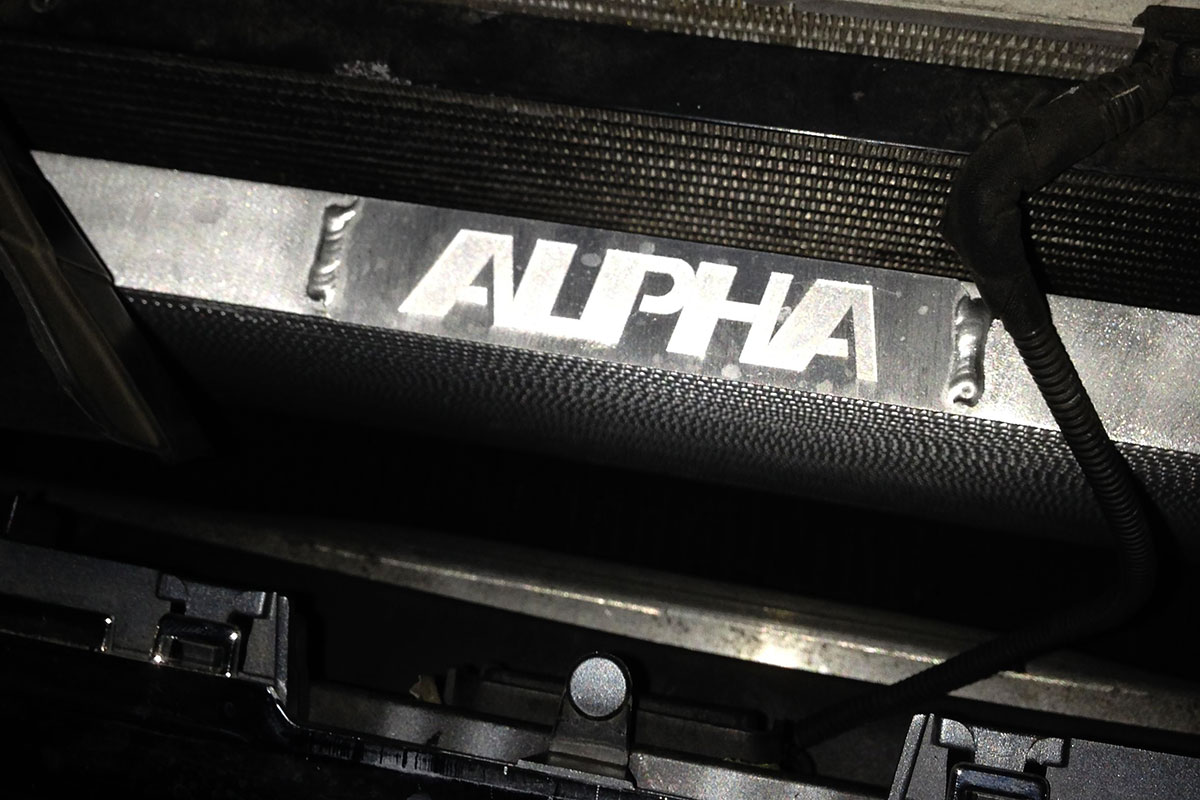 Pre testing done in 53 deg F, DA ~1,200′ on 104 octane tune.
Pre AMS system:
So IAT pre: I'd see this number get up to 85 degrees centigrade after making only 2 pulls from 1st through 4th gear.
By the 7th pull my car feels like its wheezing and just doesn't pull nearly as hard as it should. I'll see up to ~5.5 degrees being pulled over the course of the run.
Though not a very accurate measure my P3 gauge confirms this feeling. First few pulls show 0-60 at 4.1 and by the 6/7th pull its up to 4.5x.
Post testing was done in 49-50 deg F, same DA and fuel.
Post with AMS system:
IAT post: I made 10 back to back 1st through 4th gear pulls. I did not see my intake temp climb over 70 degrees C (previously at 15% accelerator position I would see 65 degrees C and that number would peak at 85C at WOT mid run).
Have made several runs with timing getting up to 28 degrees (never saw a value this high before which leads me to believe that the cooling system is doing its job as I would see 24 max before)
Turned to my trusty p3 gauge and I finally got a sub 4 second 0-60. Ripped a 3.8 on my second pull. I ended up making a total of 14 back to back pulls and on the last pull it ran a 4.01* to 60, I was very impressed with this! I also noted coolant temp stays pegged at around 207 now whereas it would get up to ~260 stock.
I have a theory that my stock cooling system was clogged by plasti dip because of how quickly the car would suffer from heat soak. The car just felt really sluggish when you pushed it hard for more than a couple pulls. I didn't think a cooling system would make as much of a difference as it did on my car but it really does wonders. The stock cooling system robs you of power very, very quickly. AMS has found a damn good looking and well engineered solution for our heat adverse cars. My car not only runs stronger than before but it can do it repeatedly without breaking a sweat. Cannot wait to see what it'll do at the strip next spring.
Unfortunately I'm still waiting on the shop owner to get me pictures of the install. He thinks the tech may not have remembered to do this. In which case he told me that they will take the bumper off during my coilover install and send me some new pics. Was really hoping to have them before posting the thread but life happens! What's important to take away from this is that this system actually works as intended and is one of the best if not the best cooling systems available for the B8 S4 currently.
Here are some pics of it mounted behind my new RS grill (getting the crash bar painted during the coilover install on monday):"