Description
The GT1R Display Creator Calibration takes your R35 equipped with a MoTeC C127 display and MoTeC M1 ECU to the next level. The C127 is a powerful piece of hardware and a huge step up from the stock cluster in terms of form and function, but off the shelf doesn't make the best use of all available information the R35 is capable of showing. The custom GT1R specific calibration takes in this information and provides you a gorgeous highly functional and informational display.
In order to use this calibration you will need to have MoTeC Display Creator unlocked already (may be purchased below). If you already own a C127 the physical unit will need to be sent in to us for flashing (or bring us your car).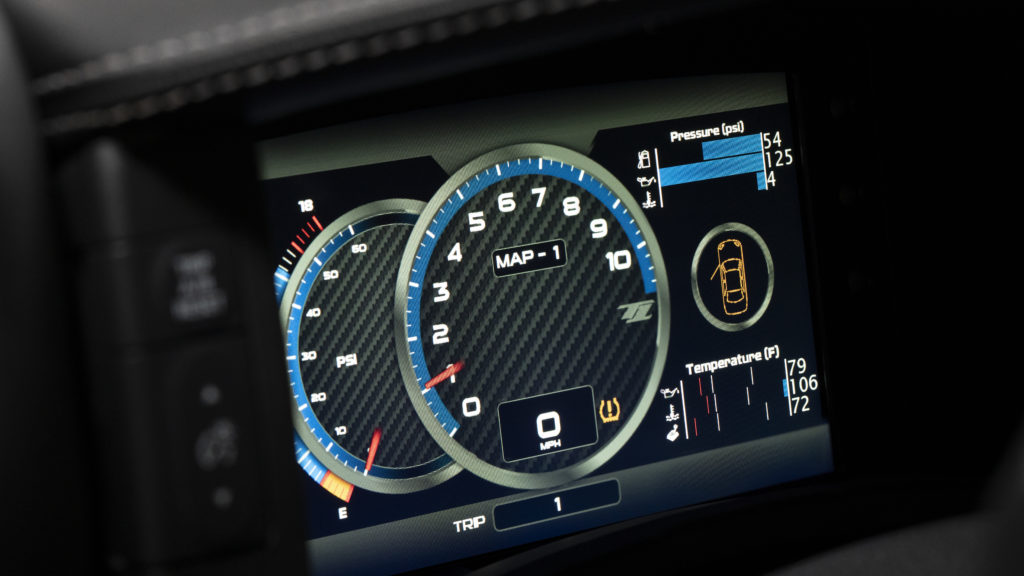 The main screen includes dial gauges for Engine Speed and Boost Pressure, a digital gauge for Vehicle Speed and Cruise Control Set Speed, as well as bar gauges for Fuel Pressure, Oil Pressure, Coolant Pressure, Engine Oil Temperature, Gearbox Temperature, and Coolant Temperature.