Jordan Martin's Prime Cuts Chop Shop ALPHA 20 Huracan Performante was the quickest R8 or Huracan on the property at FL2K running a best pass of 7.48 @ 192 MPH. Jordan now owns both the second and third quickest Lamborghinis on the planet.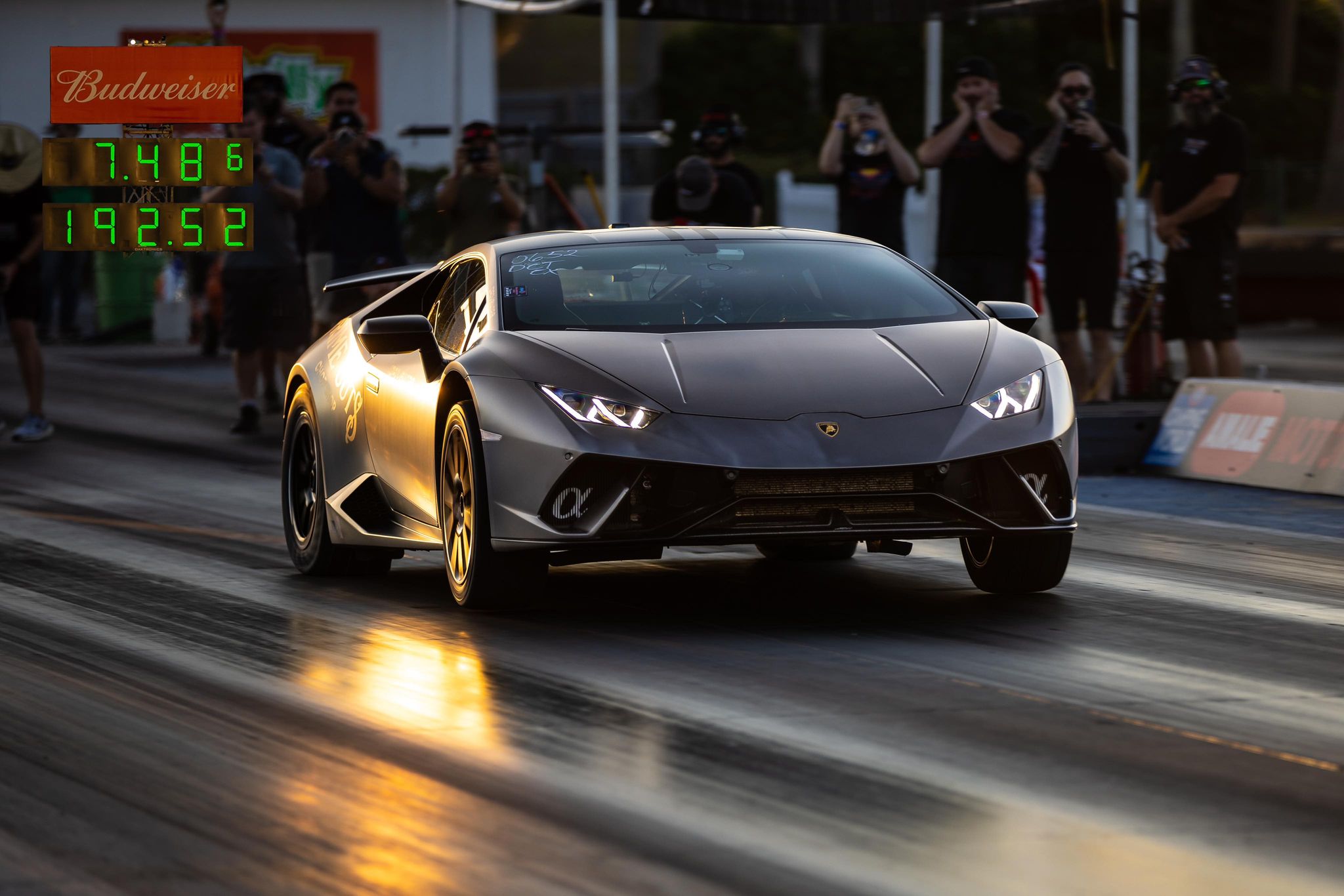 We're extremely impressed with the results the ALPHA 20 Performante has achieved, even when set-up as a full-weight car (it even has the factory cupholder option
). Jordan's car performed flawlessly all event, only running into a launch control software hiccup in the final round, coming in second place for the DCT Extreme class, behind the very fast Marcelo Duran GTR. Overall, an excellent first event on the new A20 setup!
60- 130mph: 2.22s

100- 150mph: 2.07s

1/4 mile: 7.48s

Trap Speed: 192 MPH

2091 WHP

Full Weight – 4,030 LBS w/ driver