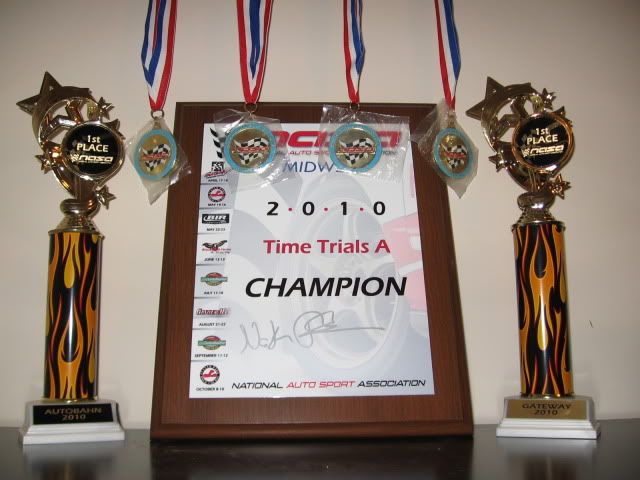 929 Evo – 2010 NASA MW TTA Champion!

2010 Overview:
15 NASA TT events. Competed in 3 different regions in 3 different classes.
* 11 wins in 3 different classes
* 4 track records
* 1 Regional Championship –> Midwest TTA
Dating back to 2009:
Last 23 NASA events – 19 wins; 7 track records
17 Days on track this year. A total of 60 on the car. Stock motor, cams, turbo, bottom-end, trans…
This car is yet another example/tribute/testimony to what a safely optimized car can accomplish when put in the hands of the tuners at AMS! Thanks again Chris. I haven't been been on the dyno since the summer of 2008! I'm planning to come in over the winter for a touch-up and possibly a switch to E85; still trying to decide what to do.
Also was invited to participate in the GRM Ultimate Track Car Challenge. Altogether is was a 2300 mile solo trek to VIR and back that claimed my 2004 Nissan Titan along the way! For all my trouble I got a spot in the Nov/2010 issue of GrassRoots Motorsports (below). I also took 2/7 on Sat & Sun with NASA Mid-Atlantic and had a ball learning the high-speed VIR! Read more about the adventure here: 929 Evo – Pirelli Ultimate Track Car Challenge @ VIR and 929 Evo – NASA TT @ VIR
Huge thanks to my everyone that helped out:
AMS Performance, AMSOIL, Forgeline, Girodisc, Hawk, Hoosier, Optima, Buschur Racing, & GRD Performance.
A few of my favorite pictures from the year: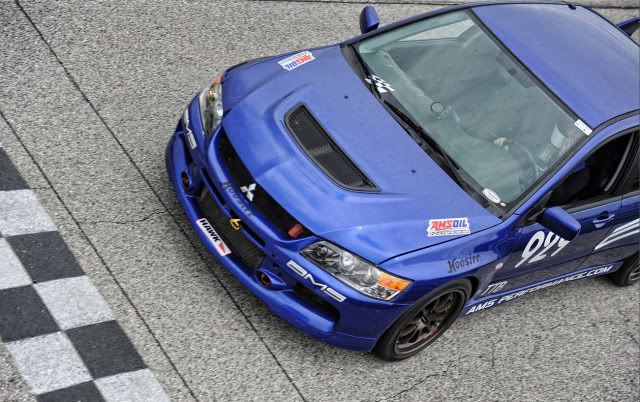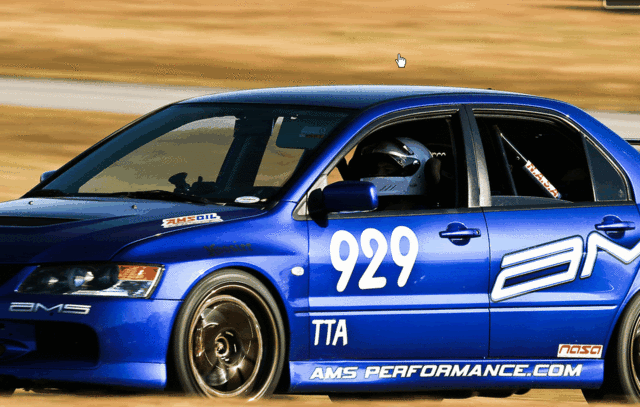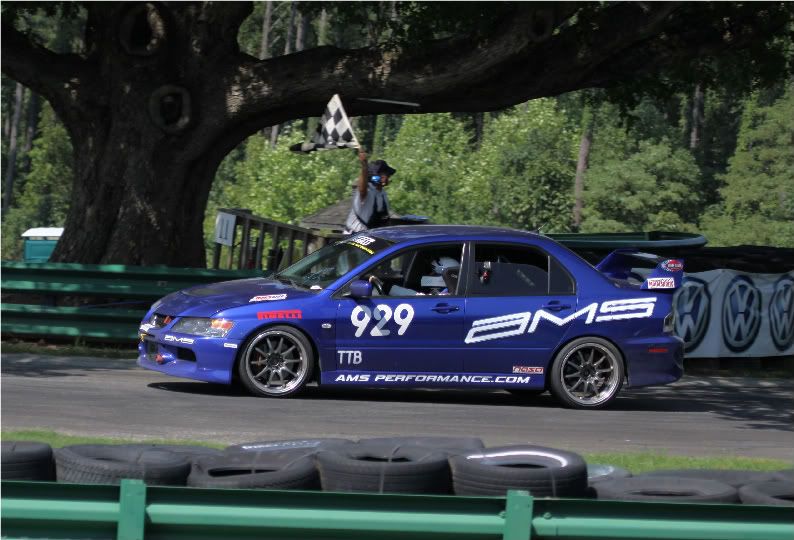 2011…
Planning is well underway. Focus looks to be building the car for NASA Nationals which move back to Mid-Ohio. No plans to cage it and race it w2w as of yet. Planning all new suspension, pull a little more weight out of the car and redistribute ballast as needed. Planning to figure out why I've been down on power all year as well. Planning to annihilate every track record I can!
Background on the car
Car was purchased new in Spring of 2006. It's been AMS Tuned since before it's first lap on track. I've ran a few different configs as it started as a pure street car then moved into a double-duty DD/HPDE car, then to a weekend warrior. Now it's basically track-only and gets escorted to events on a trailer! It's got about 25k on the clock now.