1st in TTA and new Track Record!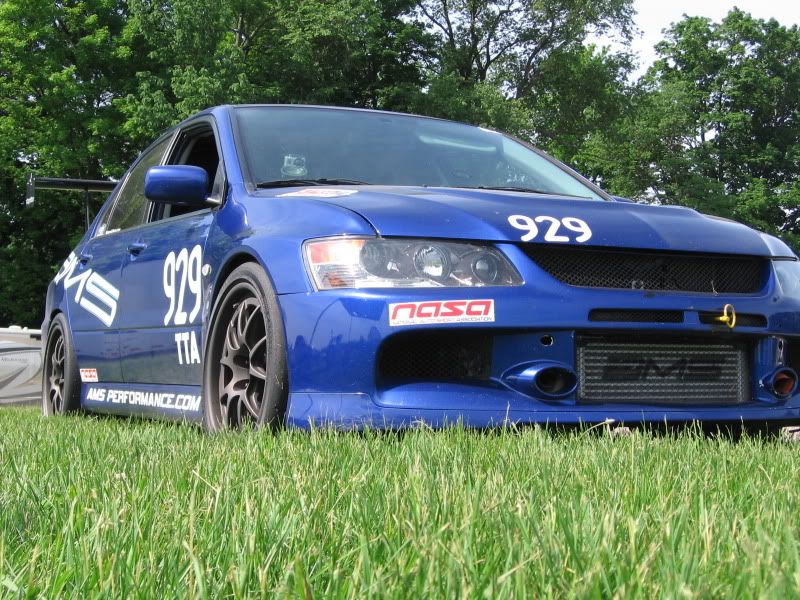 Saturday….
After driving up late Friday night (~6 hrs), got up Saturday, unloaded all the remaining crap inside the car, unloaded the car and did a little prep. This was the first time the car had been off the trailer since being loaded at Putnam Park May 15th! Only changes were a quick wash and I had installed a Kognition rear wing on the car since!
With the new wing set at the lowest possible angle, I lined up and ran a 1:43 for the practice session which put me #3 in grid for the entire TT group. Always strive to be in the first couple spots so I can get some clean laps right away!
For S2 (the first timed session) I was lined up behind the current TTA track record holder; what else but a C5 Vette! We did 3 laps hard laps and I could gain on him in a few spots, but he'd pull away in a few spots too. My best was a 1:40.0 – while his transponder didn't register. Sucks… as we had to be close!
For session #3 I made my 1st wing adjustment and fired a 1:39.3 which broke the track record for TTA! The car felt more planted and I liked it! Session #4 was at 2pm and it was starting to get pretty heated up. I made another adjustment and thought the car pushed a bit. Best was a 1:40x. Session #5 was at 3:40pm; hot hot hot. I backed the wing off 1 step and ran another 1:39x but not better than before as track conditions were degrading quickly. The car was also sorta hopping in low speed turns under hard throttle. It did this a bit last year in 3rd gear corners, I assumed because the turbo comes on so quickly there. With the new 2011 alignment it's been better, but apparently it's back! I can drive around it, but it's not ideal so I hope to be making some adjustments down the road….
My 1:39.3 stood for 1st out of 6 in TTA. I also ended up with FTD of the entire TT group!
Sunday….
The TT group was the first group out on track – 8am. Very early. I figured the track might be a little damp, but I was wrong. After about 1.5 laps of 'recon' I started pushing it. I ran a solid time of 1:39.6 but I didn't have the optimal tire/pressure setup so I left some on the table as I did not think the track would be optimal. It was almost a grave mistake as another TTA car ran a 1:39.0 but got called for 4-wheels-off and DQ'd for that session!
Session #2 was at 9:45am so still pretty early. I set everything up and fired a 1:38.9 which was my fastest of the weekend, reset my track record, and stood for 1st in TTA on Sunday as well!
I pushed the car hard through every session this weekend; really hard! Because of the track layout, I think I was pushing near 7500 rpms 4 times per lap. I kept expecting to find the rev limiter on the front straight but never did. So lots of high rpm revving in 4th, high oil temps, lost rubber, cranked up boost, etc. Everything help up beautifully though.
to a great tune from AMS Performance.
It's been a pretty good year thus far. 8 wins in 8 events and track records at all 4 tracks I've been to. I've tried 3 different configurations as well, and each one seems to be a little better in some aspects; but not 100% ideal. Kinda wish I had a few more mod pts to use; but that's the bueaty of the NASA TT system right?!? I've got some ideas for things to change and a lot of mid-season maintenance to take care of before a busy July schedule. Check out the progress via the blog or twitter if you like (details in sig).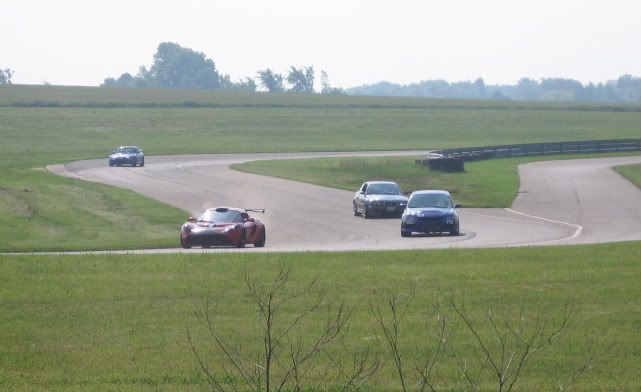 Vid from Saturday:
Vid from Sunday:
This is actually my fastest lap of the weekend. Only the audio sucks as the camera is clicking off the window; install error! Still, the car that passes me is a TTS Vette which is 1 class up from me. He's also the 2009 Nat'l champion. We nearly get 3 wide around T6…check it out!
?