***The AMS Alpha Elite Program ended 1/1/2017***
Since the day we began releasing AMS & ALPHA products, our customers have been putting them to the test. Nothing makes us happier than seeing our customers not only using our products but chasing and breaking records with them. We wanted to recognize these achievements and for this reason, we have initiated two awards programs here at AMS Performance: The AMS Performance Elite and Alpha Performance Elite.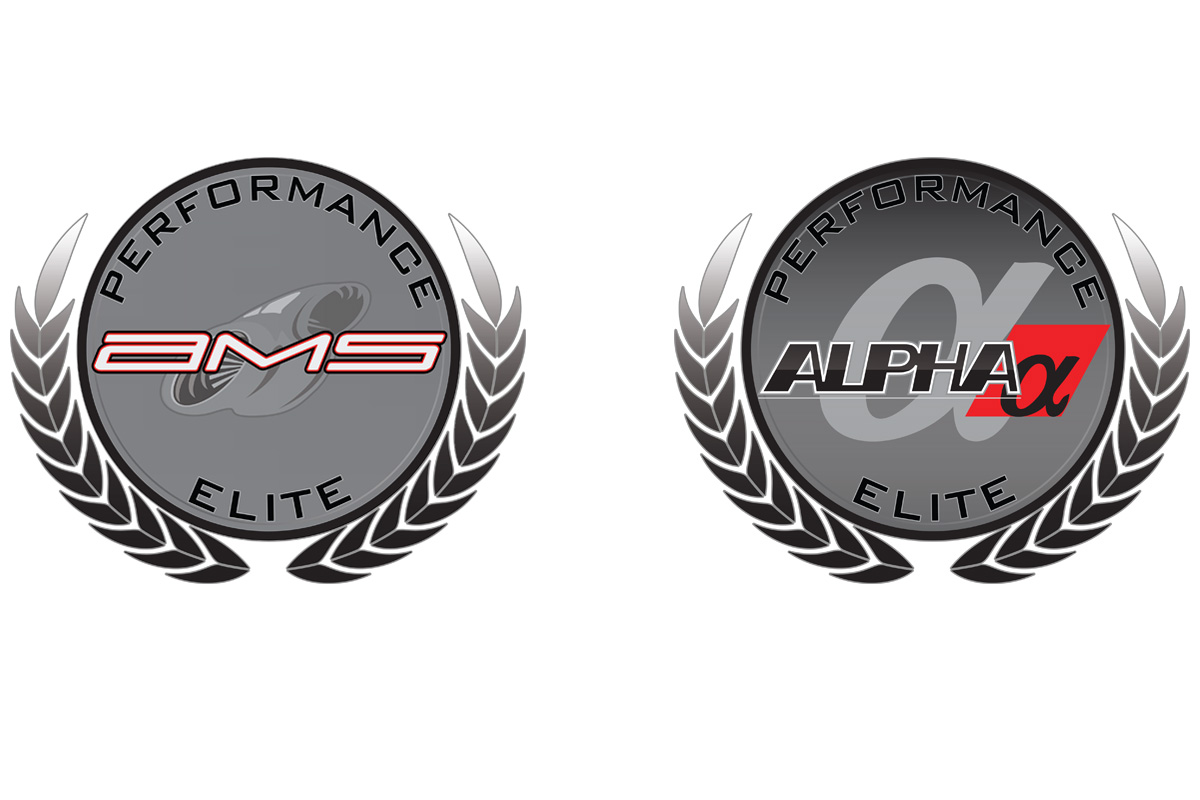 These programs will be used to acknowledge individuals pushing the envelope in automotive performance using either AMS or Alpha products to their fullest capabilities. This select group of AMS and Alpha vehicle owners will be given a couple tokens of our appreciation as well as honorable recognition on our website and social media pages such as Facebook and Instagram.
Each inductee into the AMS Performance Elite or Alpha Performance Elite program will receive a custom helmet and trophy. (Alpha Performance version Shown)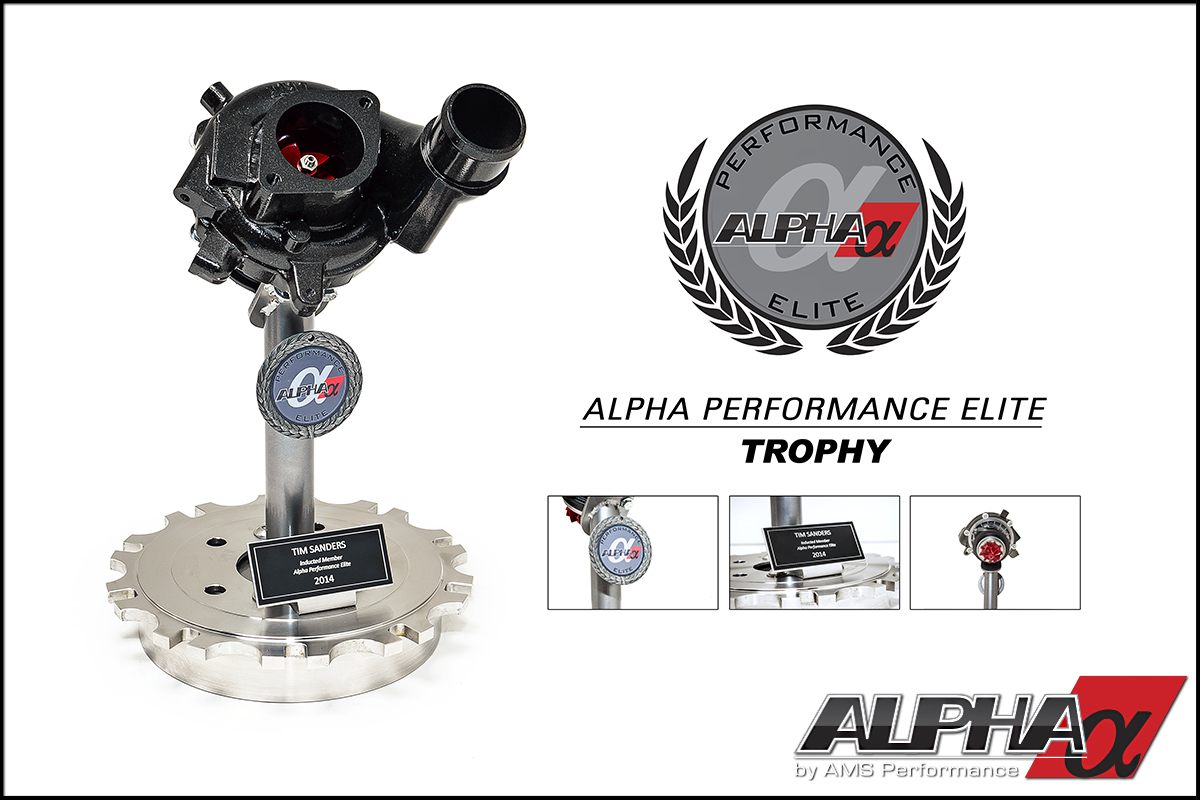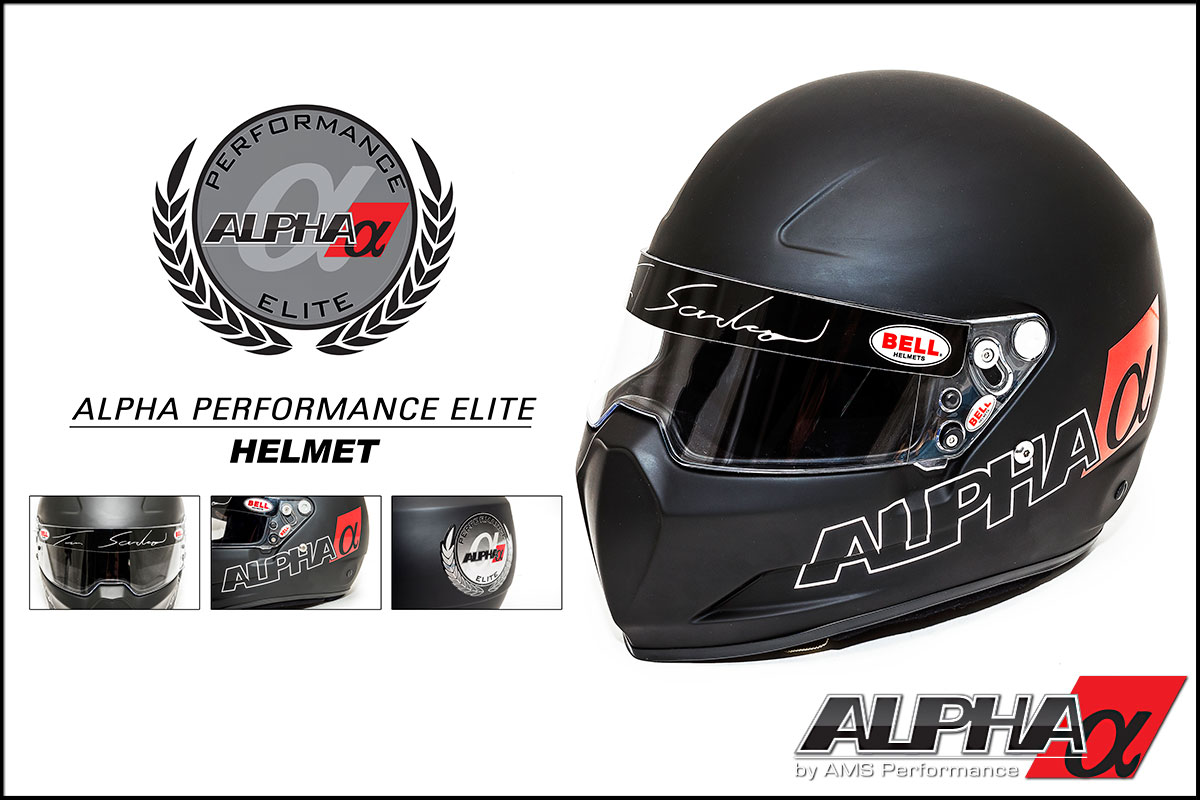 Each inductee into the AMS Performance Elite or Alpha Performance Elite program will receive a custom helmet and trophy. Currently all AMS and Alpha Performance customers that have gone 8.99 or quicker in the ¼ mile powered by an AMS/ALPHA Performance Package or AMS/ALPHA Turbo & Intercooler kit will be recognized. We will also induct all future customers that achieve mark.
The Performance Elite awards are not limited to drag racing. We also wish to recognize AMS/Alpha customers who have won or set records in road racing, standing mile, half mile, and roll racing events. However, benchmarks for these events are not standardized and recognition for achievements in these fields will require additional review. Select AMS staff members will be choosing individuals who over the past couple years have documented and made significant achievements with their cars and we'll be on the lookout for those made in the future.
Our First Inductee
Our first inductee is none other than the pioneer of R35 GT-R horsepower, Tim Sanders. With Tim's unwavering faith in our GT-R program we were able to do early development work on the ALPHA 10 and ALPHA 12 turbo kits using his car.
It comes as no surprise that Tim's beloved GMG GT-R became a member of the 8 Second club a couple years back.
Since that historic event Tim has been enjoying his ALPHA 12 (now an ALPHA 14) in sunny Florida scaring the pants off neighbors and those crazy enough to go for a ride with him. We can't say thank you enough Tim for everything you have done for us and the loyalty that you have shown us. I hope these small tokens of our appreciation can give you a glimpse of just how honored we are to call you a member of our ALPHA family.
A Big Thank You From All of Us!
We wish to thank all of our faithful customers and supporters and wish all of you seeking these awards the best of luck! The AMS and Alpha Performance Elite will be an ongoing awards program and we plan to present many trophy and helmet packages for years to come!