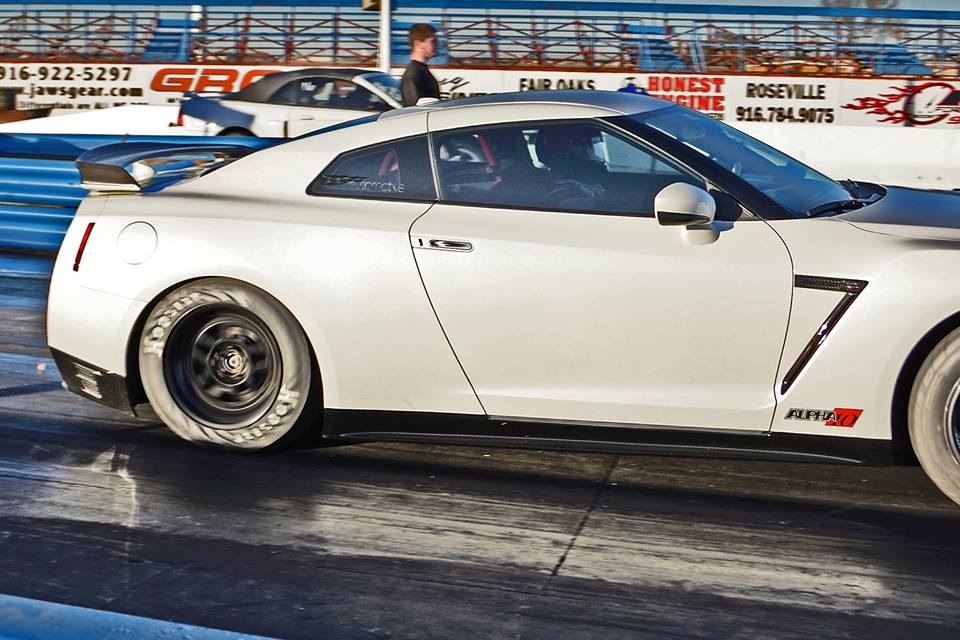 While we are frozen in the mid-west, Alpha customer Gideon is out enjoying his flex-fuel Alpha 10 at the dragstrip in sunny California! Gideon dipped into the 8's back in November, becoming the second Alpha 10 to break the 9 second barrier.

Deeper Into the 8's
In this outing, Gideon ran a best time of 8.83 @ 157mph, beating his previous best by .13 seconds!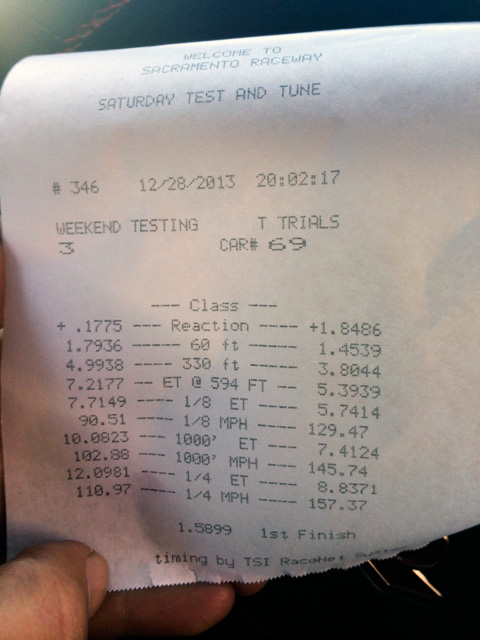 Vbox Data From The Run
Not only did Gideon run a personal best 1/4 mile time but the V-box also had some nice things to say, like 0-60mph in 1.9 seconds! And 0-100mph in 3.9 seconds!!
Congratulations Gideon!!
Gideon's Alpha 10 GT-R
Sheptrans built transmission with Promax clutch and full PPG gearset
Tuned By Chris Black of AMS
Assembled by Alpha Performance dealer ACG Automotive