Alpha Performance's Triple Down at the GTR World Cup Pays Off BIG
They say 7 is the luckiest number, but there wasn't any luck involved in getting not one, not two, but all three new "Alpha X" cars into the 7's at their debut event. It took hard work, intense planning, long hours, an iron will, and an extremely dedicated team to pull this off. When the inaugural GT-R World Cup at Palm Beach International Raceway, in beautiful West Palm Beach Florida, was announced last October Alpha Performance had just finished development of a new turbo kit internally dubbed the "X." This stock location kit would not fit the Alpha Performance nomenclature used on previous turbo kits. Each of the three cars; DriveWire, Chicago Motorcars, and Curtis Watson, were built to similar specifications and each featured our new billet block. This event would be the ideal place to show that Alpha Performance is still the name to beat in the GT-R aftermarket. These three "X" cars and their big brother, the Diamonds by Wire Alpha Performance "Alpha G," hit the lanes and laid everything out on the line.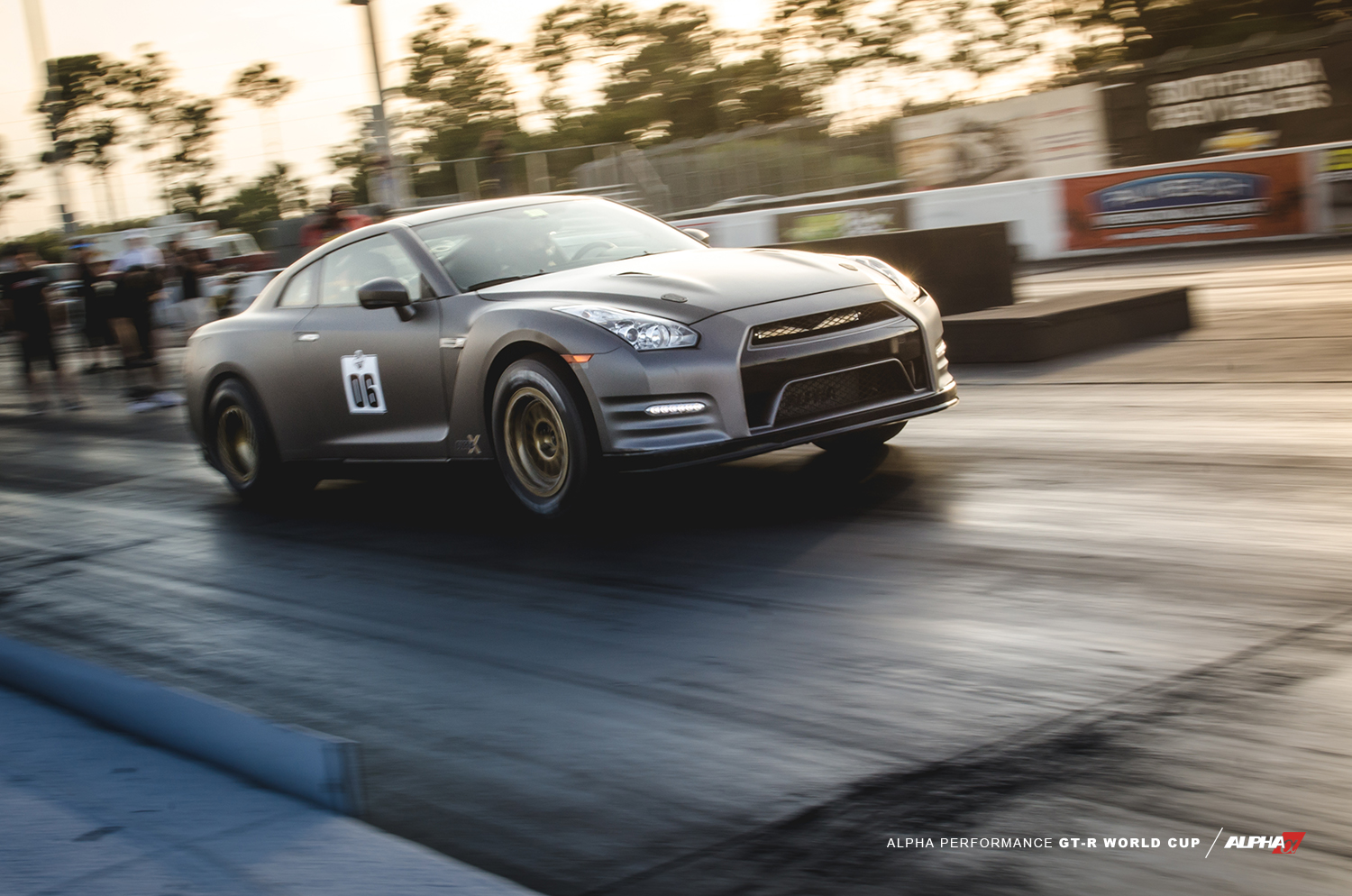 The Headlines Speak for Themselves
·         Alpha G sets a new personal best ET of 7.12
·         Alpha G takes top honors as unlimited class champion
·         Alpha G makes quickest pass of the event
·         All 3 Alpha X cars piloted to mid 7 second passes on first outing after being built
·         Boostin Performance set a new Alpha 16 kit record at 7.67 @ 183
·         Curtis Watson's Alpha X (Red GTR) posted a better ET and MPH of 7.66 @ 187 than the new Alpha 16 record (w/ 1.28 60′ and 5.04 @ 148 1/8th mile)
·         Curtis Watson now has the fastest car in all of Jamaica
·         Chicago Motor Cars' Alpha X (Grey GTR) 7.77 @ 181
·         Jordan Martin's DriveWire Alpha X (Matte Grey GTR) 7.72 @ 183
·         7 of 8 cars to run 7s at the event were Alpha Performance powered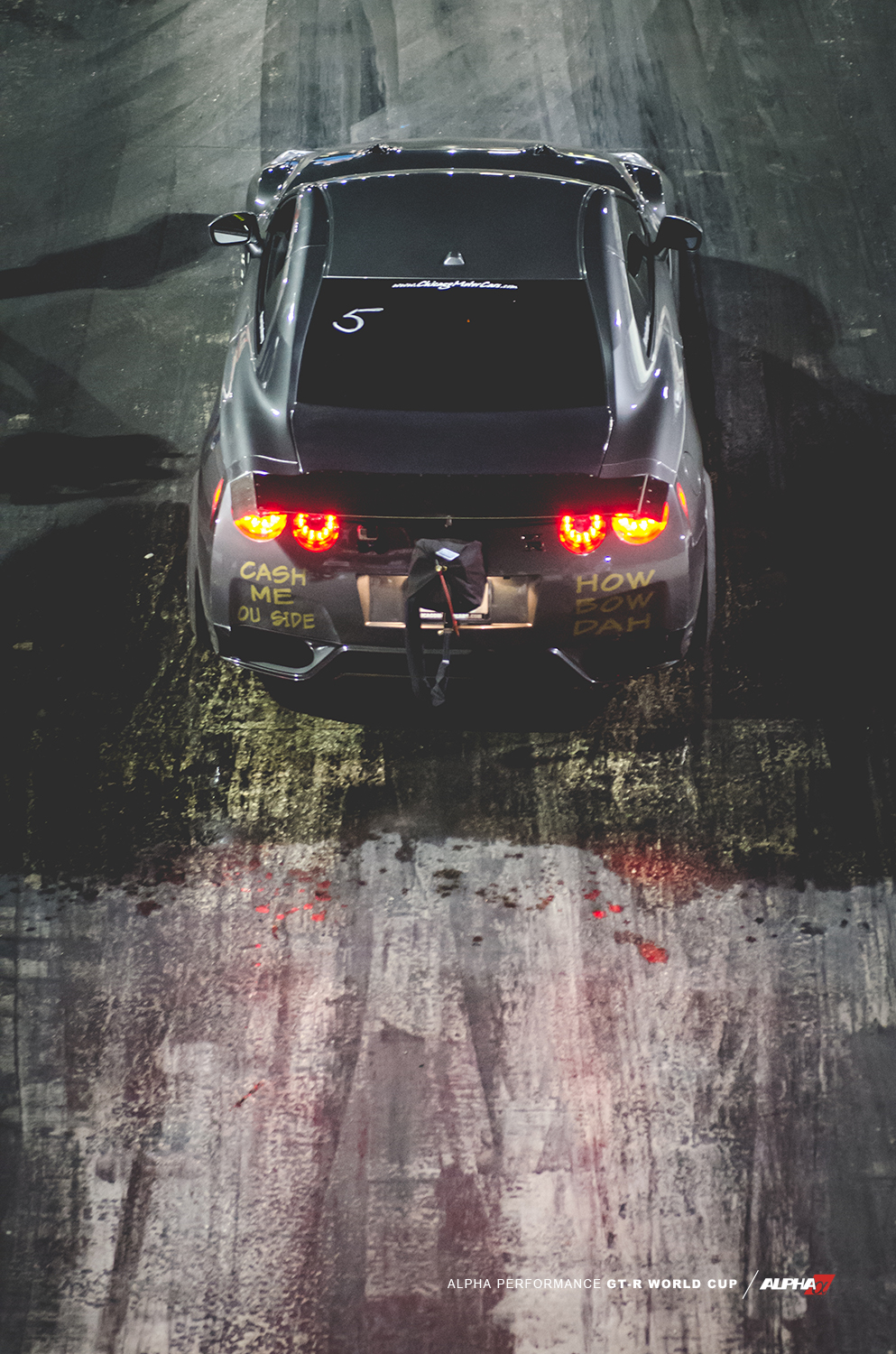 Alpha G Goes 7.12
Last November you all watched Gidi pilot the Diamonds by Wire Alpha Performance "Alpha G" to a new World Record of 7.14 in the quarter mile. That record run was then bested a few weeks later. Now the push is to get Alpha G into the 6's first and cement Alpha Performance's GT-R legacy. The GT-R World Cup would be our first shot at getting the record back. Although Alpha G did not hit that magic 6.99 Gidi did race to a new personal as well as Alpha record of 7.12 at 203 mph.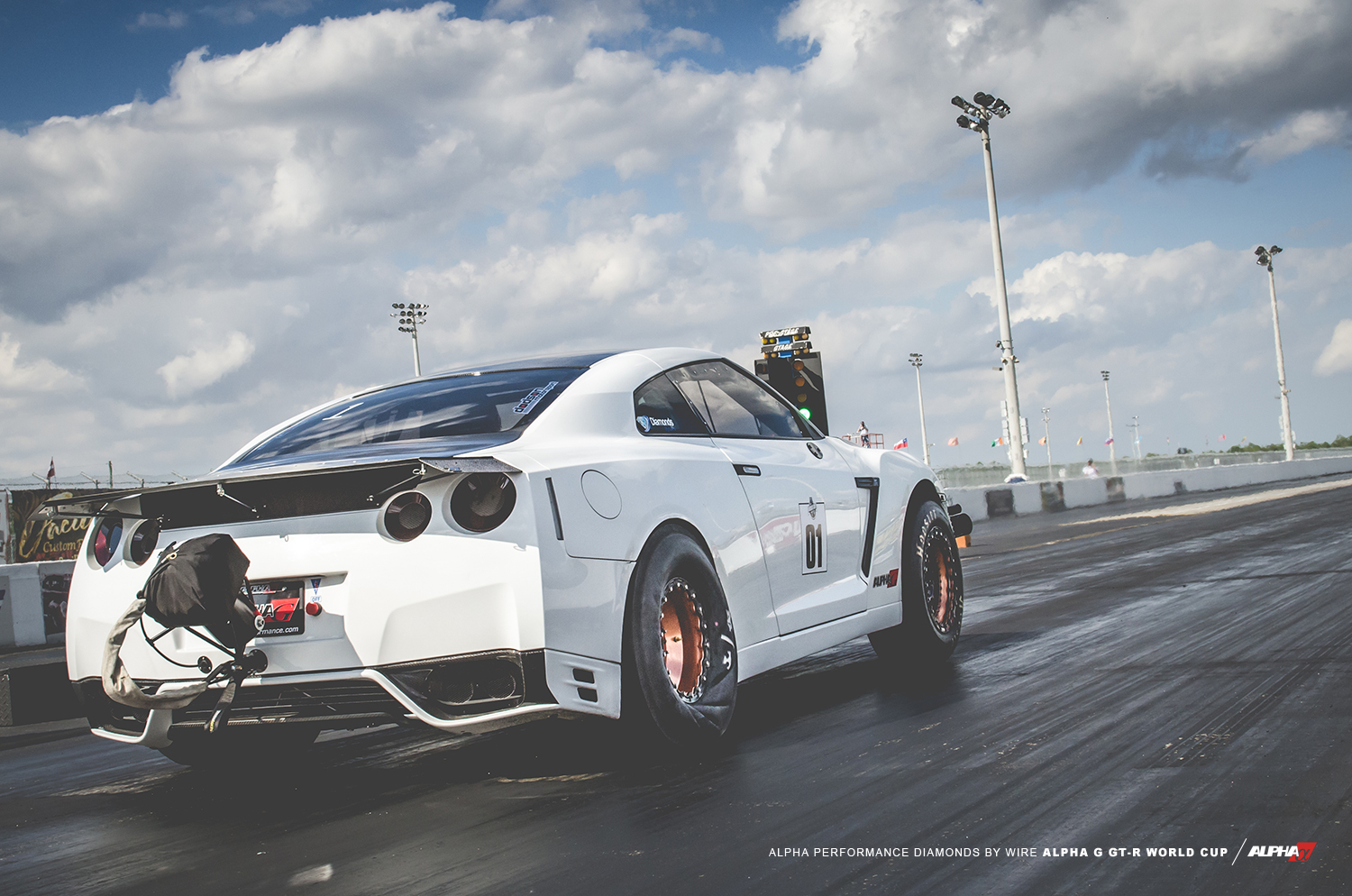 Up Next
Watch Alpha G make its next run at the 6's at one of our favorite events of the year, TX2K, on March 16-19 at Royal Purple Raceway in beautiful Baytown, Texas. TX2K will also feature all three Alpha X cars. We will see you there!