2842 HP / 2076 TQ
After returning from the TX2K 2018 event, AMS strapped the OB Prestige Auto Alpha Queen down to our shop dyno and turned up the power. We had just ran the car to a rolling race MPH of 228 and several 7.0xx 1/4 Mile passes. The car was ready for its time in the spotlight. It was ready to race to its first 6.xx second pass. That magical pass would have to wait. The Queen's Driver had to return to Montreal before Saturday's TX2K Drag racing began. The Queen though wouldn't be denied her time in the sun.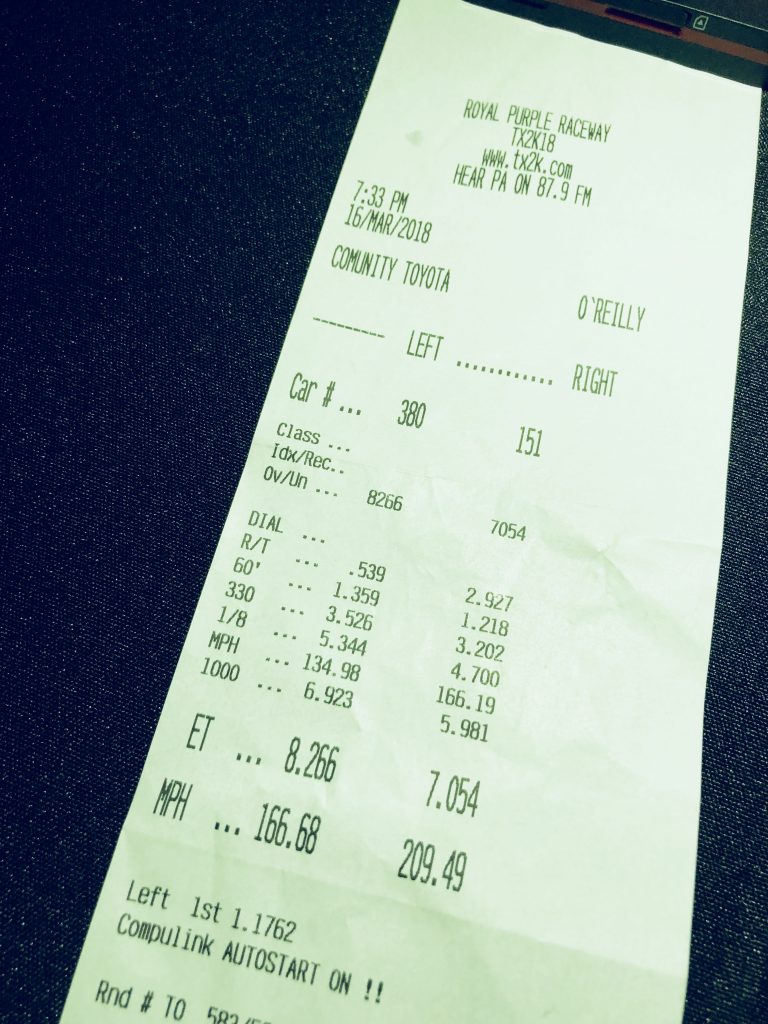 The R35 GTR horsepower record stood at 2820. That record was held by Alpha Performance Dealer, Alpha Logic, in Dubai. We would have to incrementally turn up the power and hope that the motor that had carried the Queen through all of the racing of the previous weekend would hold together. Typically, at these power levels, engines do not have a very long life. This engine was different both in its construction and its performance.
While we can't discuss the engine's construction yet we can talk about its performance. The engine that the Queen is running is the first prototype of a new generation of AMS' VR38. The TX2K event and these dyno runs were our chance to really hammer the motor and test just how much abuse the new engine would take. It took everything that we could throw at it and passed with flying colors, literally.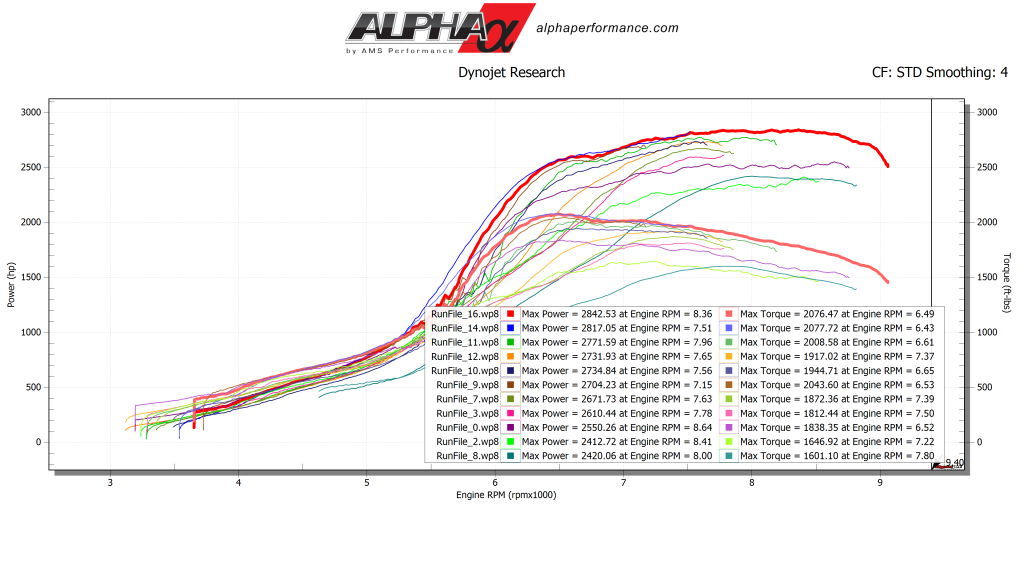 Our Engine Calibrator started the day's dyno runs off at extremely high levels. They wanted to make sure that the data we gathered would be as valuable as possible. By the time the record horsepower level was reached we had run the car 11 times at over 2400 AWHP making for one of the most colorful graphs we have ever seen. As word spread throughout the shop many employees gathered to watch the final pull.
Our Engine Calibrator started the pull and gave everyone the thumbs up. He eased into the throttle. The engine sang as the RPMs quickened. Everyone watching could tell from the sound of the run that we had achieved something special. It was the sound of an Earth shaking 2842 All Wheel Horsepower, a record. While records are meant to be broken one thing you can be sure of, this new generation of engines aren't.