Now that we have our Toyota Supra what do we do? Take it to the drag strip right from the dealer of course. 🙂 We took delivery of our brand new MKV Supra on the same day as Mark's Memorial Drag Day so we thought it was the perfect opportunity to debut the car and let our fans know that we are serious about dominating the Supra market providing owners with the highest quality, highest performing, components available. You know that our M.O. is testing, testing, testing. So, thats exactly what we did.
We put it on the dyno and made 340'ish whp and 400+ ft-lbs.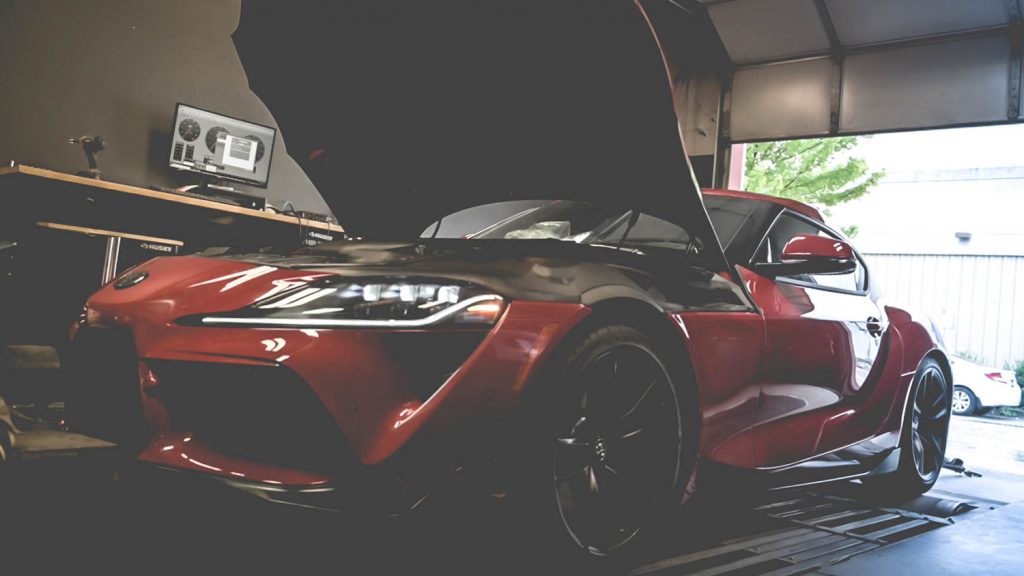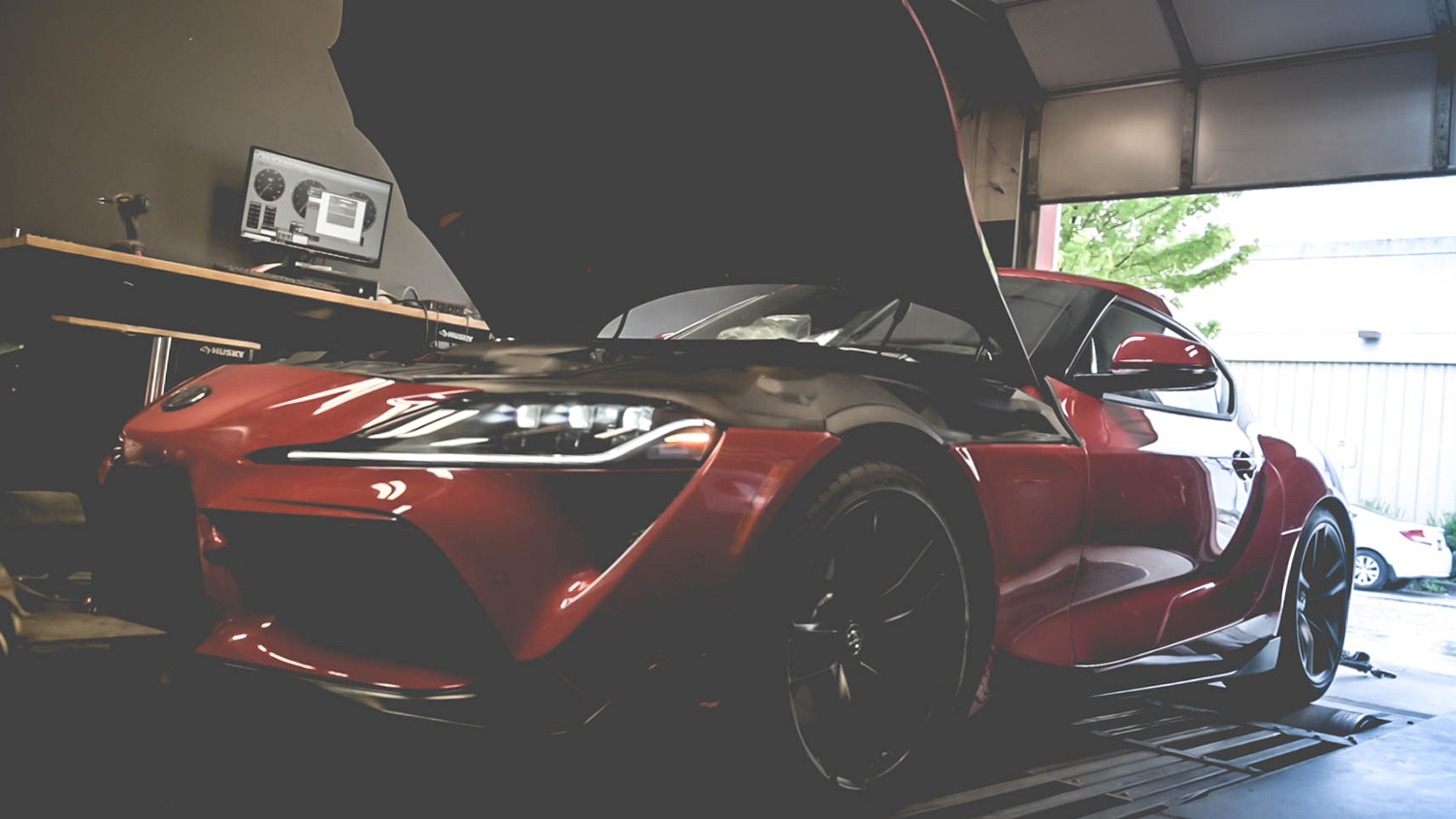 Now my favorite part, the road course! Here we stress test the entire vehicle and see how it performs on track, with grip, power, and brakes coming into play.
If you know AMS you know we are always out front when it comes to the platforms we support. Our customers are confident that they have the very best components in the world for their particular platform.  With keeping in our tradition we added a little race gas, a drag radial, and AMS Tuning and went back to the track a week after we got it to run the first 11 second pass, 11.64 at 121mph!
Update! We now have two Supras!