AMS Performance is excited to introduce the Red Alpha VR30DDTT Injectors! The limitations of the factory injectors become evident even at relatively lower horsepower numbers, especially when using ethanol based fuels like e85. We recognized early on in our development of the Infiniti Q50 and Q60 platforms with the VR30 engine that we would need to provide more fuel to support more power. Working together with an industry leader in fuel system technology, Nostrum High Performance, on the development of this component is the reason our customers know that they can rely on the Red Alpha Kinetic Direct Injectors to be the best built, best performing on the market.
Fully Ethanol Compatible (e100, e85, e50, e30, etc.)
Capable of Flowing 20 g/sec @ 100 bar
CFD Optimized Design
Capable of Supporting 1100+ whp on Gasoline
Capable of Supporting 800+ whp on E85
Fully Compatible with AMS Flex Fuel Kit and HPFP Kits
Dynamically Flow Matched Set of 6 Injectors
Each Individual Unit is Tested for Functionality and Flow
Direct fit (same electrical connector and fuel rail connection)
180 Bar Recommend Operating Pressure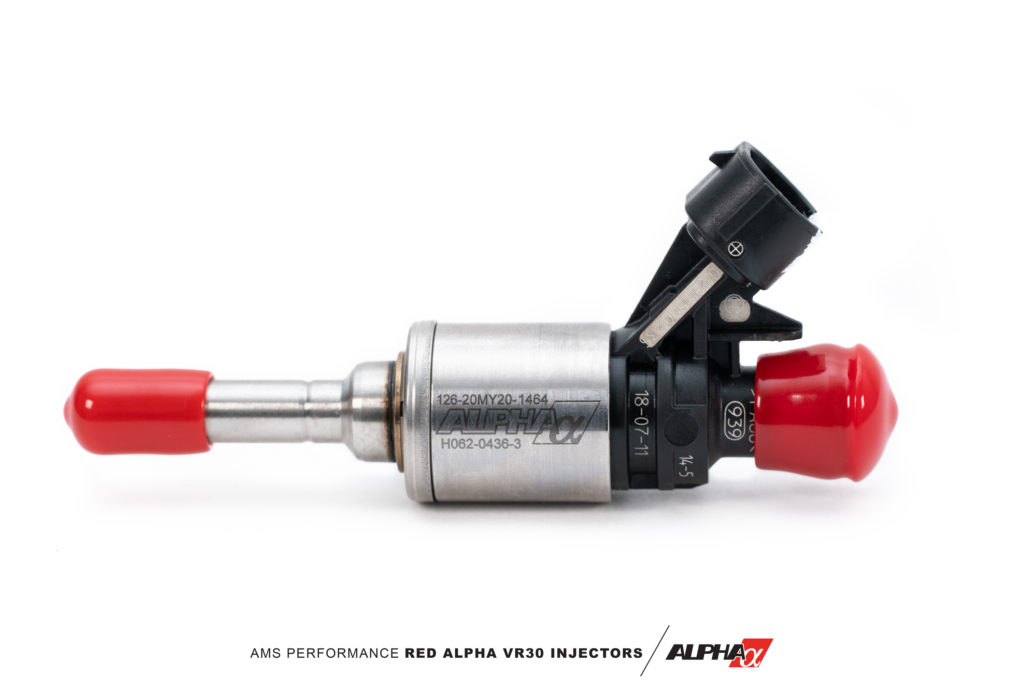 Engineered to be the Best
Utilizing specially patented nozzles, the Red Alpha VR30 direct injectors create proprietary kinetic particle break-up resulting in smaller droplet sizes, superior atomization and shorter liquid lengths. This means the Red Alpha kinetic direct injectors not only allow for increased horsepower, but make creating power more efficient! Engine tests show higher heat release and faster burn rates than conventional air-shear fuel injection mechanisms, resulting in improved fuel efficiency and increases in power. Through the use of Computational Fluid Dynamics (CFD) the Red Alpha VR30 Injector modeling shows the optimized fuel flow trajectories.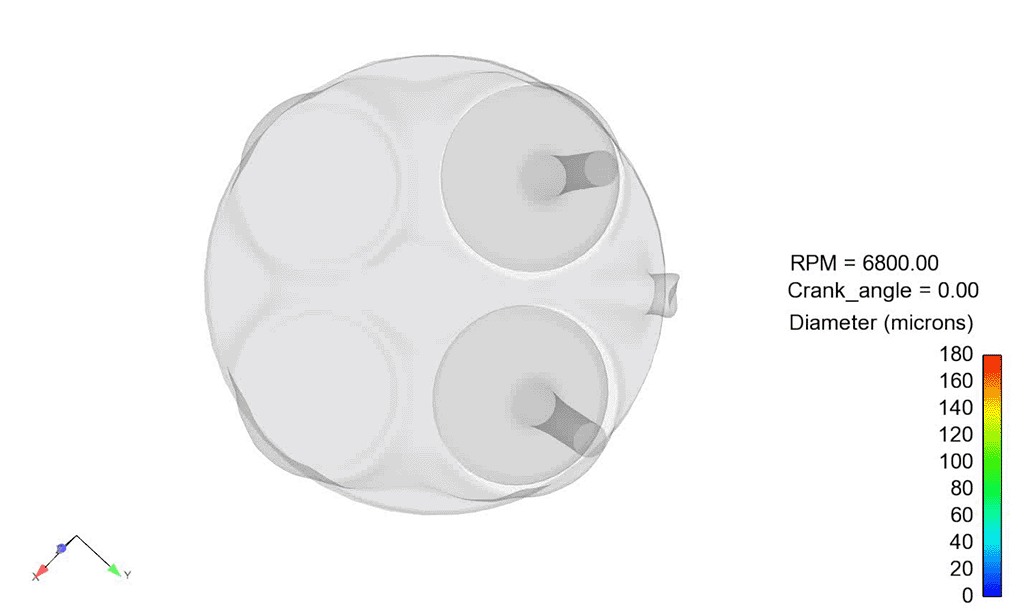 World Record Performance
After returning from TX2K20 where we were first in the 9's with the VR30 we fine tuned the calibration, put the car on a diet, and added slicks. The results were record setting…again! We raced the car to a new world record going 9.84 @ 130 MPH! The Red Alpha line of products are the highest performing, highest quality components that you can get for your VR30 powered Q50 and Q60 and we have the records to back it up.
Click on the link to learn more about the Red Alpha line of products… https://bit.ly/2FmqxGc
Notes
In order to take full advantage of the Red Alpha Kinetic Direct Injectors, specific calibrations to your ECU tune file will need to be made. Once the injectors are installed, an appropriate ECU calibration must be loaded before the engine starts and runs or damage can occur! Please contact an AMS sales representative to discuss your ECU tuning needs by emailing [email protected].
Fuel rail replacement is highly recommended. Please see OEM Injector Failure statement below for more details.