It seems like just yesterday, actually, it was twenty years ago yesterday, that I was designing a front mount intercooler in 2D Autocad for a Merkur XR4Ti. What an unbelievable journey the last two decades have been.
AMS is all I've ever known as a professional career. Though it had humble beginnings, today I stand back in awe and appreciate the years of hard lessons, the hard-fought victories, and the privilege of working amongst the best people in the industry.
AMS has always been rooted in turbocharged engine performance. From the obscure and cult cars like the Merkur XR4Ti and Mitsubishi Galant VR-4 in the early days, to the mainstream and exotic cars we specialize in today. Over the years, we've built and campaigned record-breaking cars for Time Attack, road racing, drag racing, and just all-around badassery.
Today, our focus may be product-based but our roots and hearts remain in racing. We've set up a dedicated R&D building with our own engineers, fabricators, and R&D technicians who are designing and prototyping the best new products for our performance vehicles. In addition to our R&D/Design facility, we have a full fabrication department, two dyno cells, build/workshop facility, tuning department, sales/marketing, purchasing/receiving/shipping, and a full inventory system/warehouse.
Our growth has been challenging and I've learned so much about myself and the automotive business. Particularly rewarding to me has been seeing the personal growth of our employees like watching someone start their career as a shop hand or assistant and evolve into a leadership position.
Everything we do at AMS is a team effort and I can't say enough about our past and present staff, people who have truly taken AMS to where it is today.
On the same note, you as our customer have been an integral part of our twenty-year journey. Through all of the good and bad, you have supported us, and I thank you for that. In the end, bringing enjoyment to our customers and fellow car enthusiasts has been my ultimate reward.
Thank you to everyone who has had a part in the AMS journey. Let's keep the engine running for another 20 more!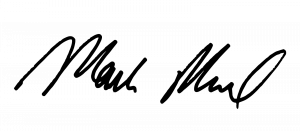 Martin Musial – AMS President