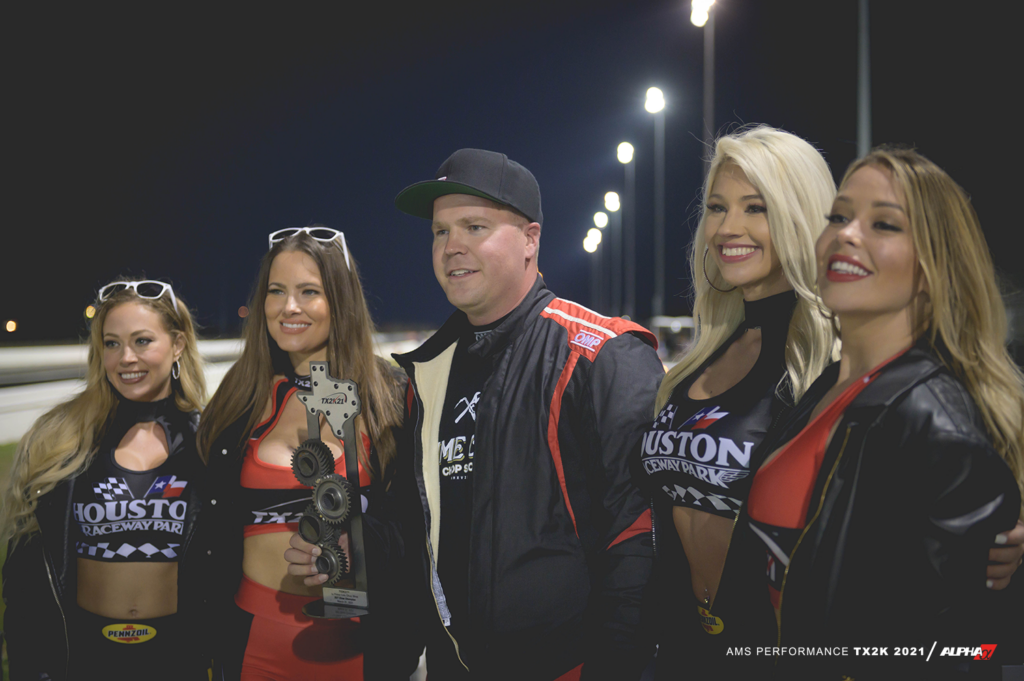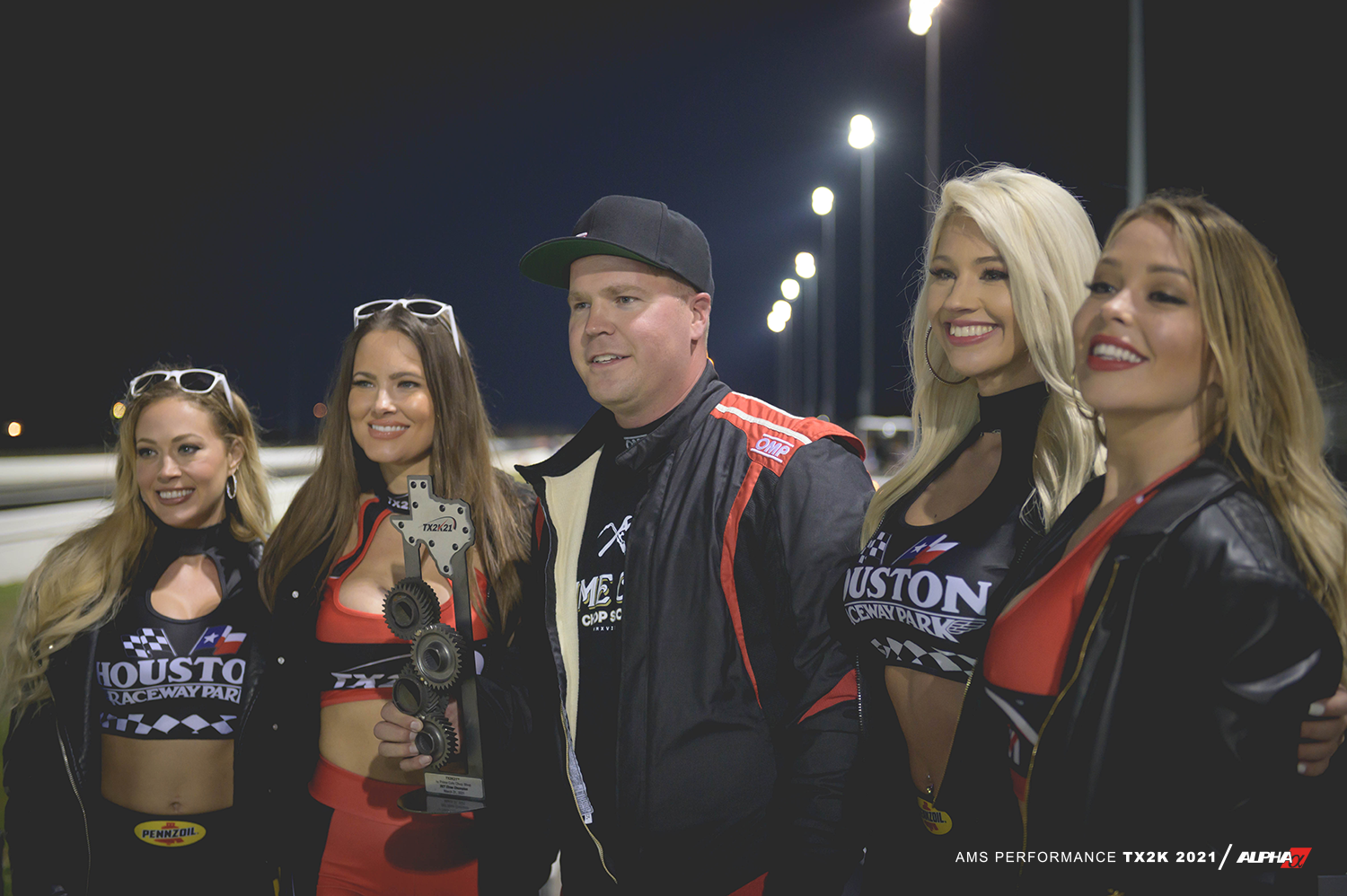 TX2K21 Wrap Up: Jordan Martin: Alpha Omega Drag Huracan 7.40@189 MPH: World Record
The Prime Cuts Chop Shop Alpha Omega Drag Huracan with driver/owner Jordan Martin (DriveWire) is currently the quickest Lamborghini in the world! TX2K has always been the event where we get out with the fans and smash records. With perfect weather, and Jason Miller's expert track prep, records were going to fall and TX2K21 delivered.
The Alpha Omega Drag Huracan with its AMS built engine, AMS built Alpha Stage 5+ DCT utilizing Dodson Motorsport components, Garrett – Advancing Motion G42 Turbos, Alpha Fuel System, and Alpha Billet Intake Manifold was a model of consistency and reliability. It just kept going faster and faster resetting the world record for the quickest Lamborghini in the world over and over again. Our engine calibration team was able to really dial the car in and it responded going 7
[email protected]
, 7.77@172, 7.58@187, 7.50@185, 7.47@189, and 7.40@189.
"Another @tx2k in the books. Saying it was a success was an understatement. Alpha Omega set and reset the Huracan world ET record multiple times. The Performante was consistent, went rounds and won the DCT class." -Jordan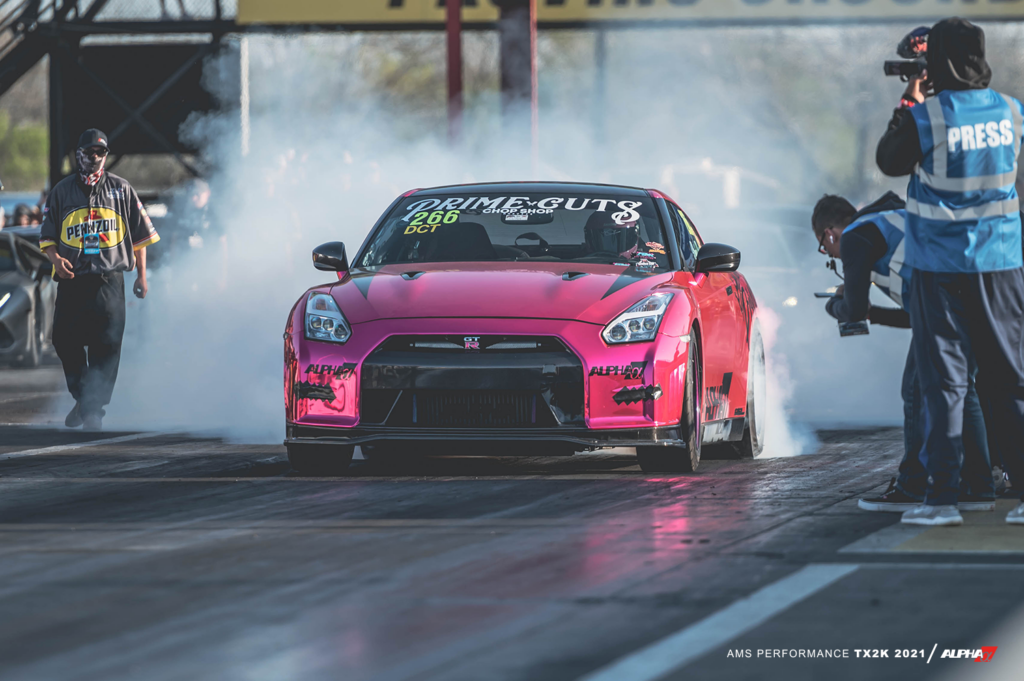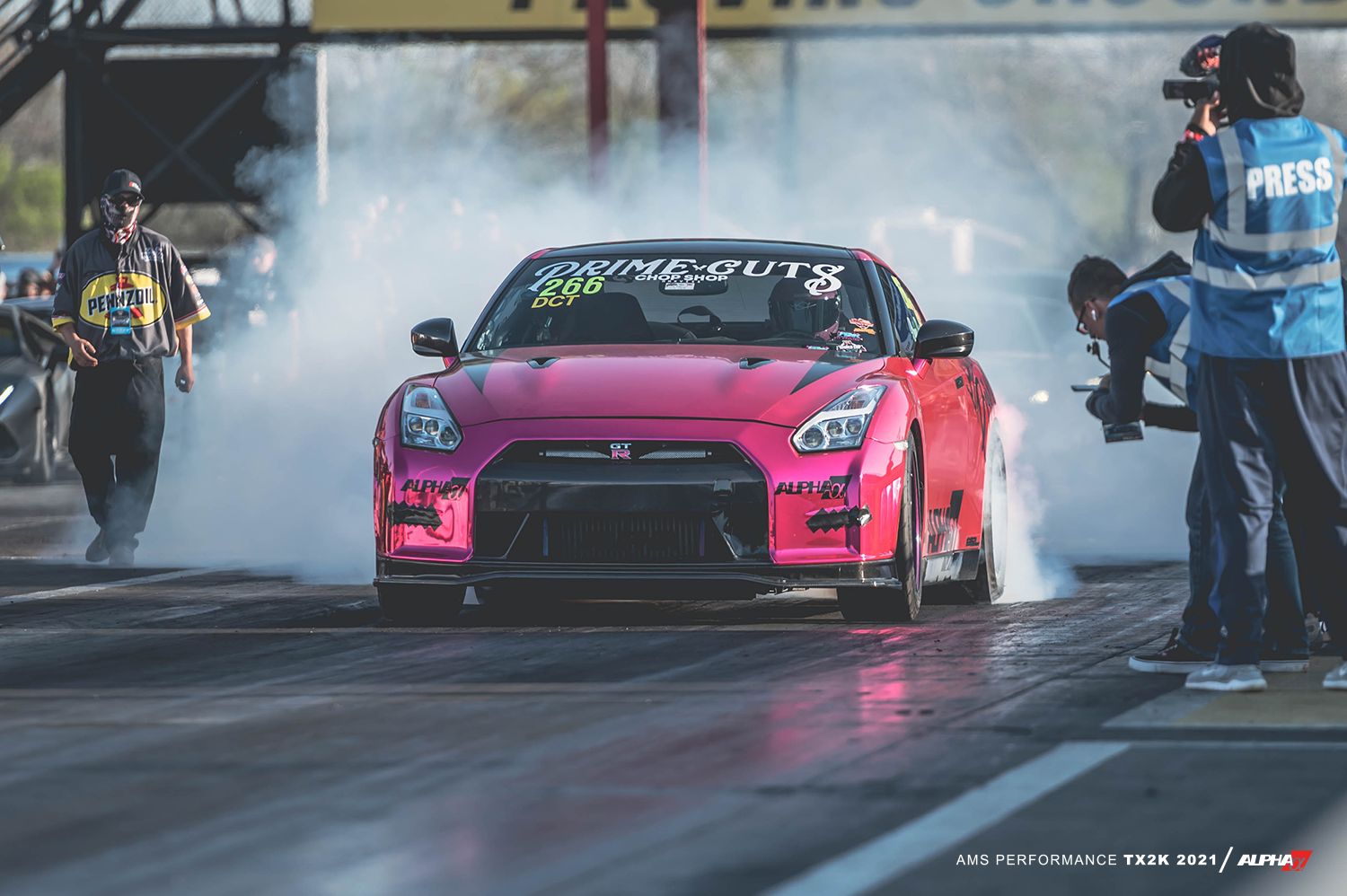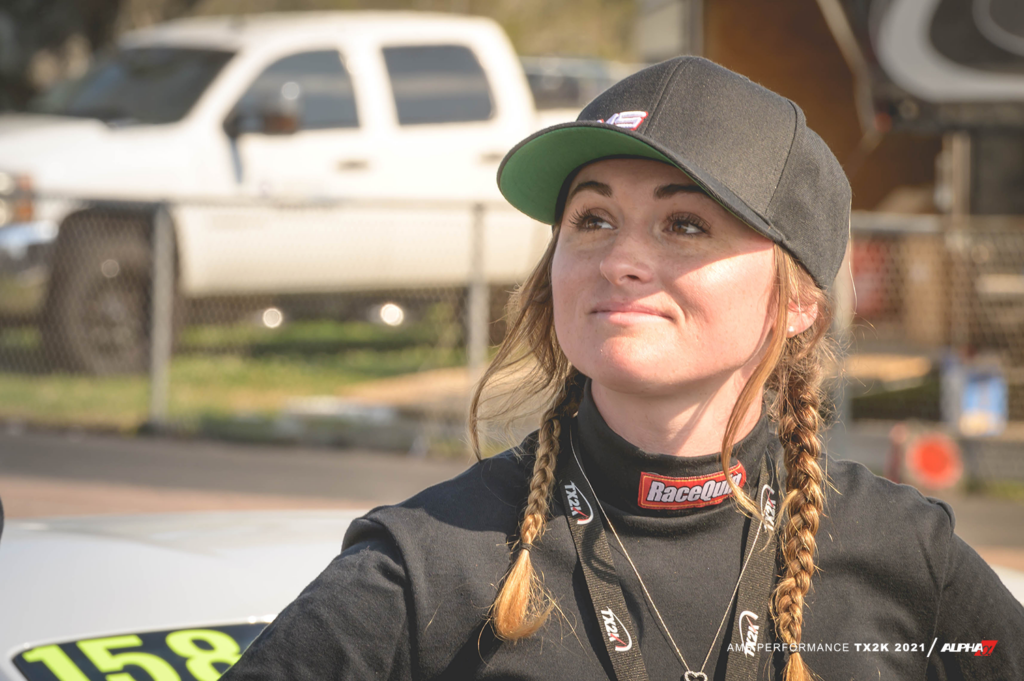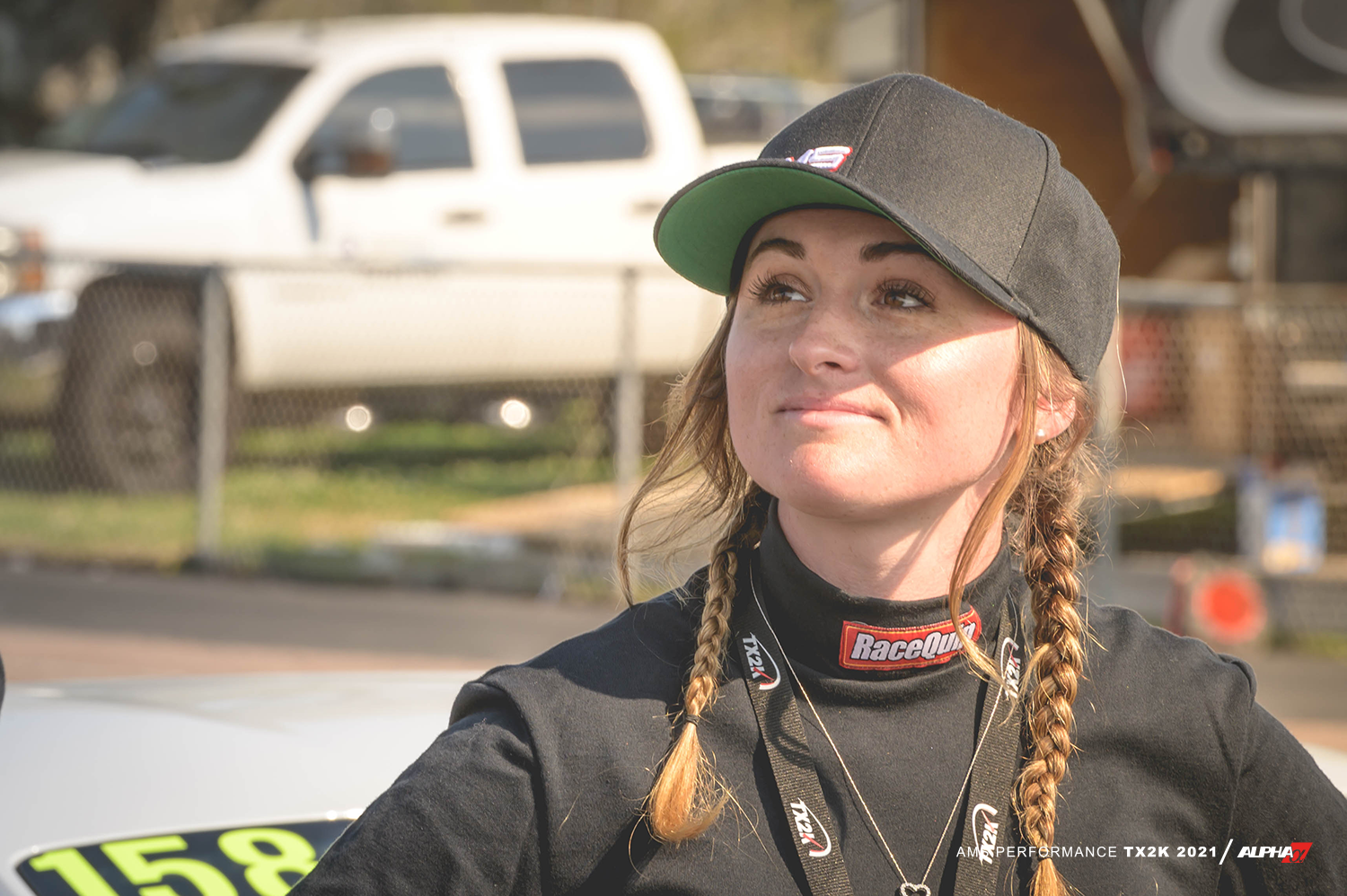 TX2K21 Wrap Up: Brooke Berini: "Alpha Princess" R35 GT-R
Brooke Berini's TX2K was brought to you by the number "8." Brooke arrived in Baytown, Texas and immediately put the DCT class on notice. What she did was nothing short of amazing setting 8 personal bests back-to-back all in the 8's going 8.44, 8.41, 8.37, 8.34, 8.33, 8.30, 8.29, and 8.18!
Our engine calibrators had her R35 GT-R featuring a stock two-bolt cover and stock manifolds dialed in. They were able to drop almost .2 seconds over the seven runs in the DCT class competition that carried her all the way to the finals against her AMS Alpha teammate Jordan. Then, after taking out some ballast she ran a final exhibition run going 8.18@168 MPH just missing the 7's! What's more than that is she spent the entire event connecting with her fans…
"I was absolutely humbled by the amount of young aspiring drivers/enthusiasts I had the pleasure of meeting this weekend. It's an honor to be in a position to help influence the next generation of racers, and I couldn't be happier or more motivated by them all. So to all of you parents, thank you for coming by and allowing me to share my racing passion with your family." – Brooke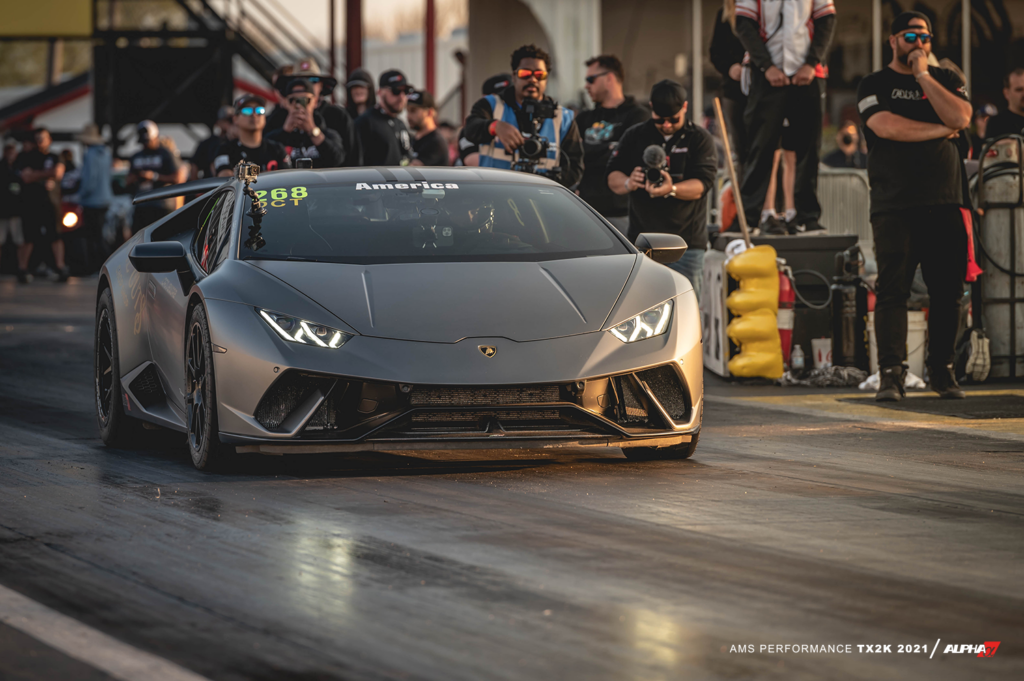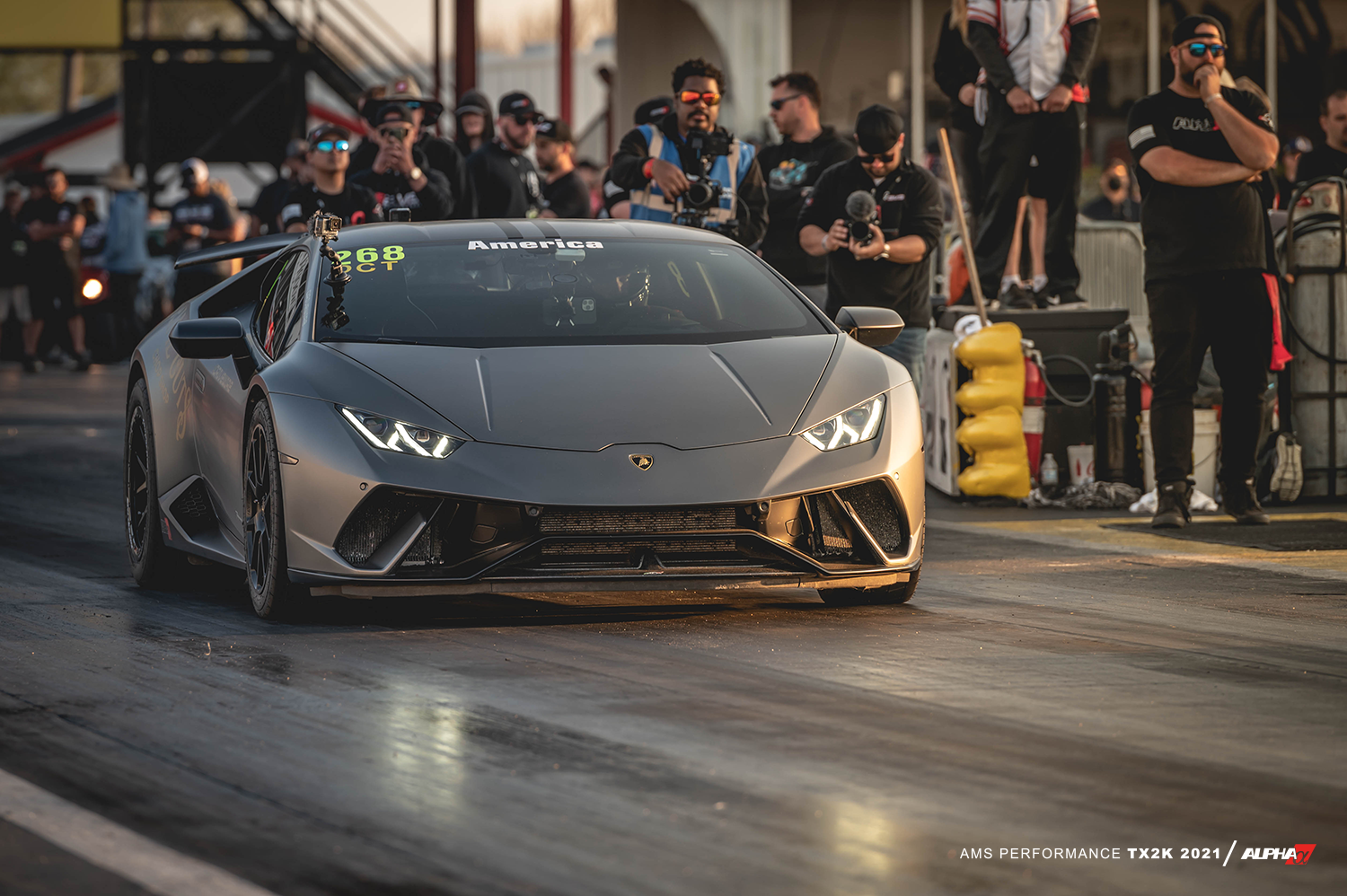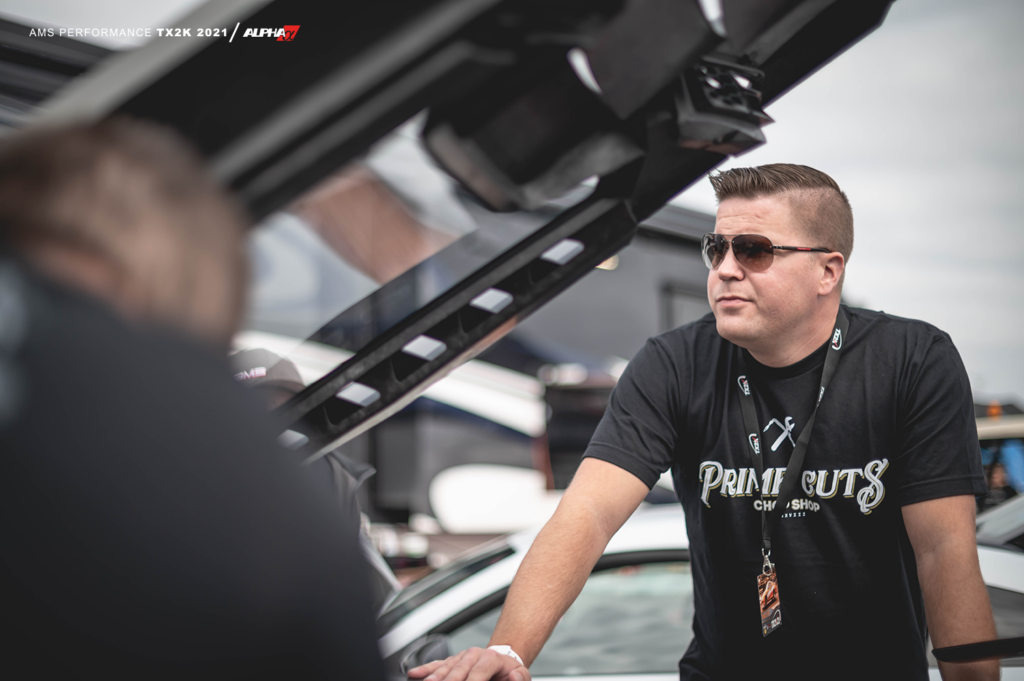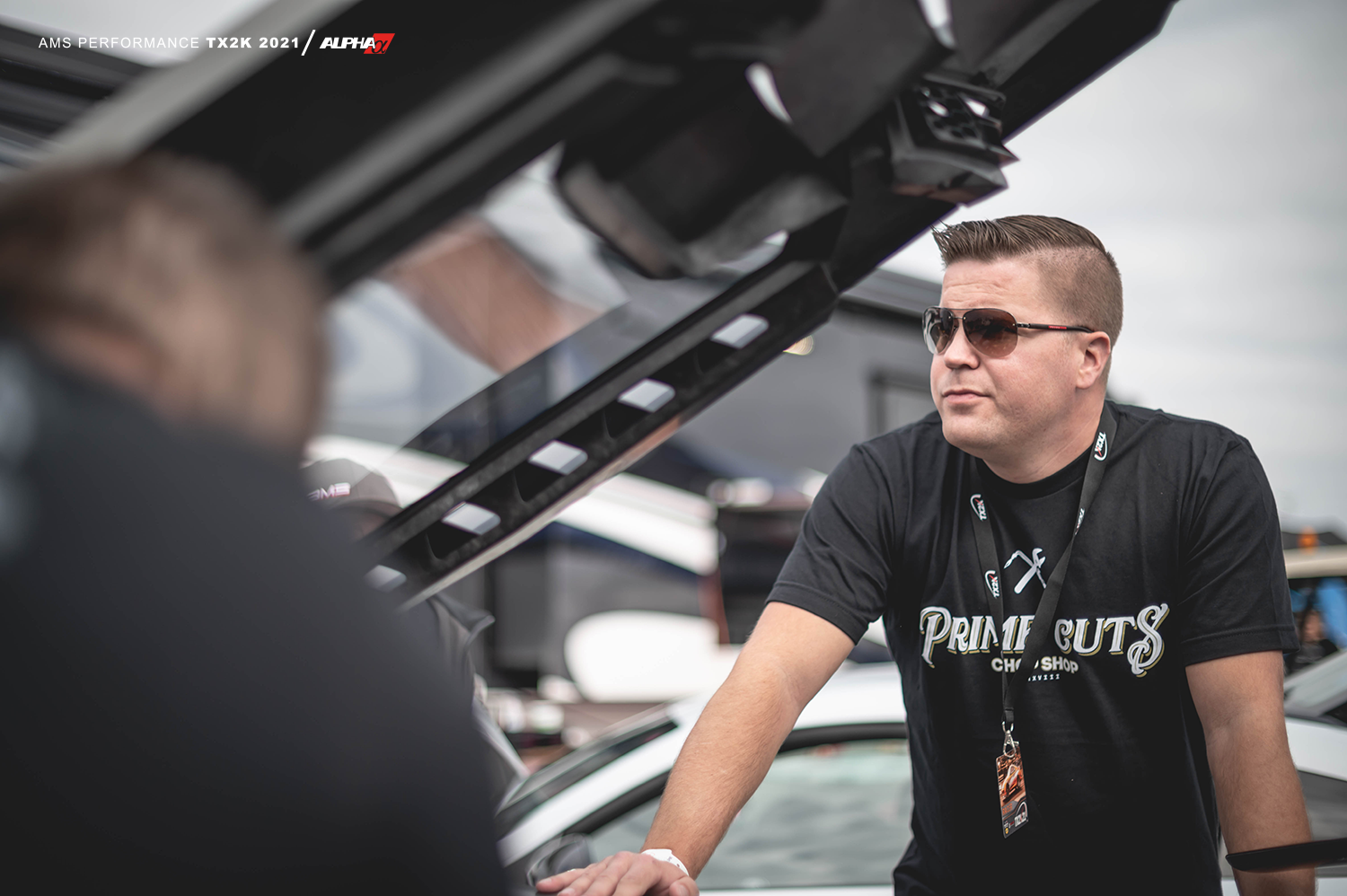 TX2K21 Wrap Up: Jordan Martin: Alpha 12 Huracan Performante
No, this isnt Jordan's (DriveWire) world-record-holding Prime Cuts Chop Shop Alpha Omega Drag Huracan, more on that in another post, this is his Alpha 12 Huracan Performante that ruled over the DCT class at
TX2K. This Performante is on a stock motor, Alpha 12 twin turbo kit, Motec, and an Alpha Stage 5+ DCT built at AMS.
Jordan, like Brooke, went into the 8's 8 times going 8.94, 8.88, 8.7, 8.6, 8.5, 8.49, 8.47, and 8.4@169 MPH and was crowned the DCT class champion in an all AMS final against his AMS teammate Brooke.
"I can't stress how happy I am with this car, it's quiet and drives nice on the street. It can also go to TX2K, go rounds, bust ass and drive itself onto the trailer when it's all said and done." – Jordan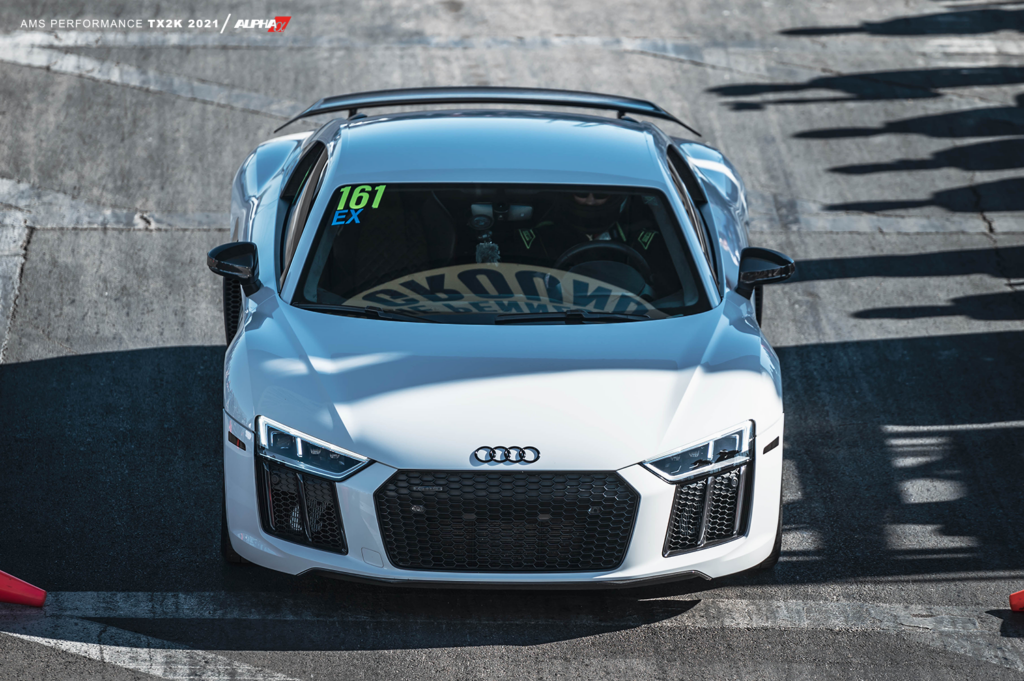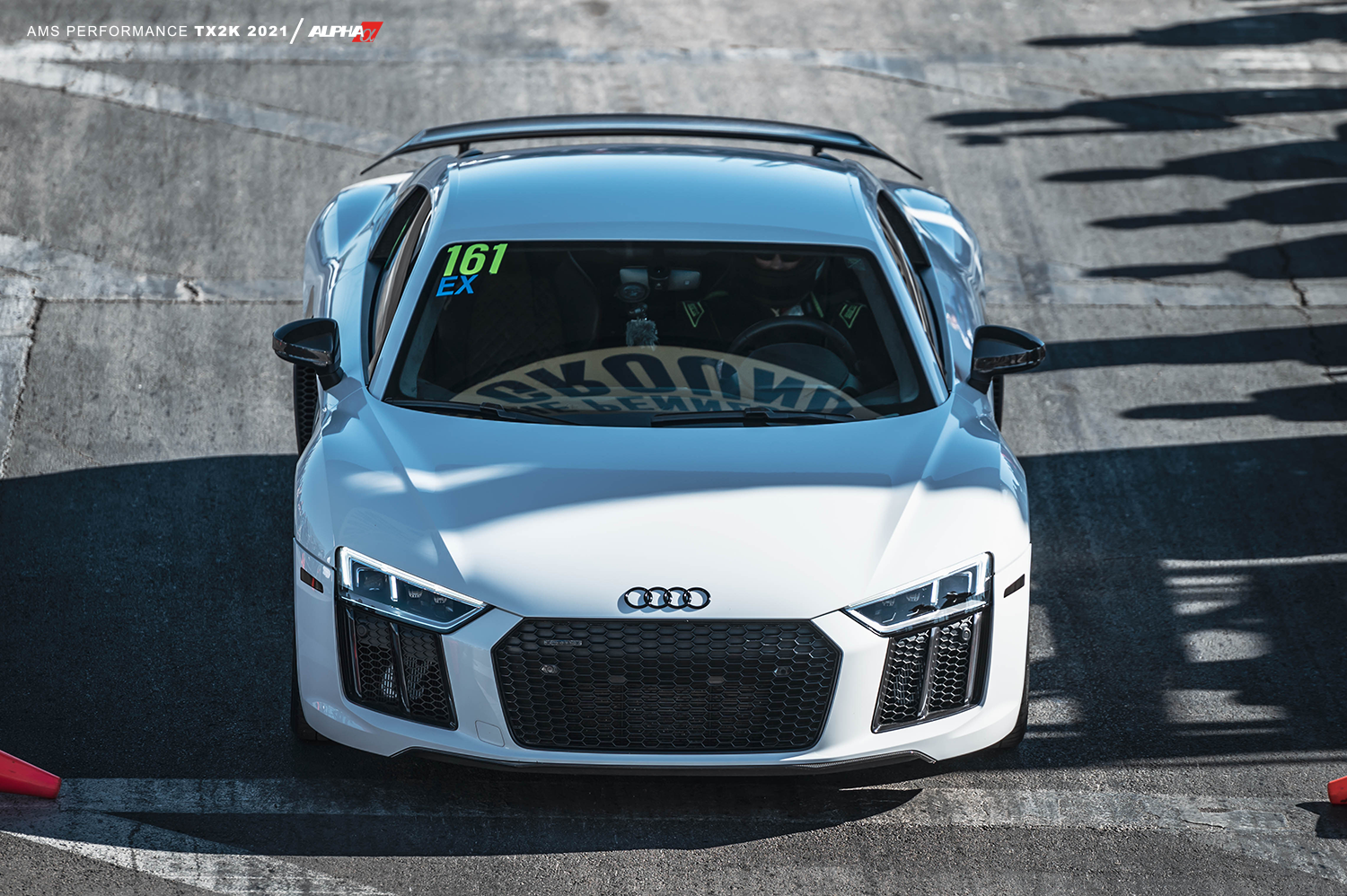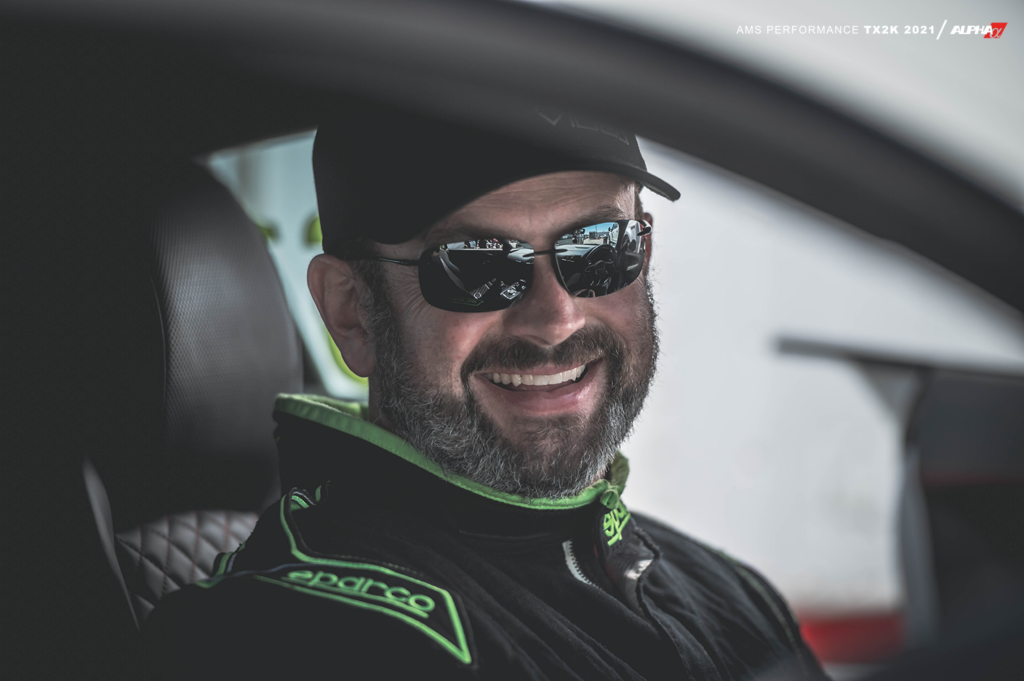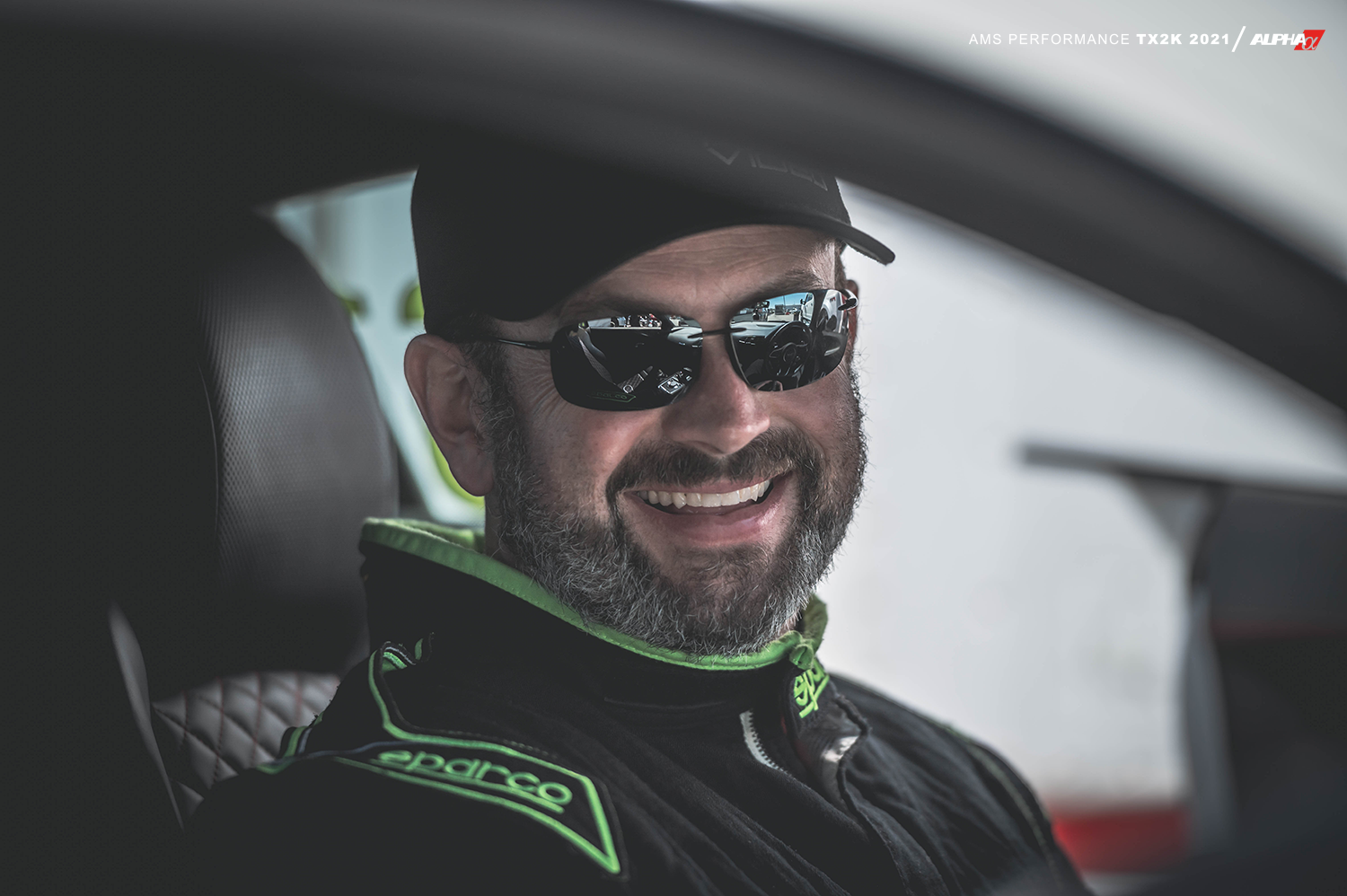 TX2K21 Wrap Up: Kyle Loftis: Alpha 12 Audi R8
To say that Kyle's TX2K21 was a "success" would be an understatement. He had dropped off his V10 Audi R8 at AMS, and in just three weeks we had installed our Alpha 12 Twin-Turbo Kit, Alpha Billet Intake Manifold, and upgraded his DCT to an Alpha Stage 3+ version to handle all of the new found power. He took delivery right off the transport at TX2K and drove it for the very first time. Three days later he was standing on the podium as the runner up in the roll racing sport class!
"During eliminations, I literally just drove straight back to the staging lanes and waited for the next run, ZERO maintenance needed, just hung out in the A/C ? – If you missed it I managed to take home a 2nd place trophy on the cars first outing as well. All while the AMS camp reset PB's about 25-30 times (literally) across Jordan's drag Lambo, street Performante, the shop R8, Brooke's GTR, Joseph's Infiniti and my car!" -Kyle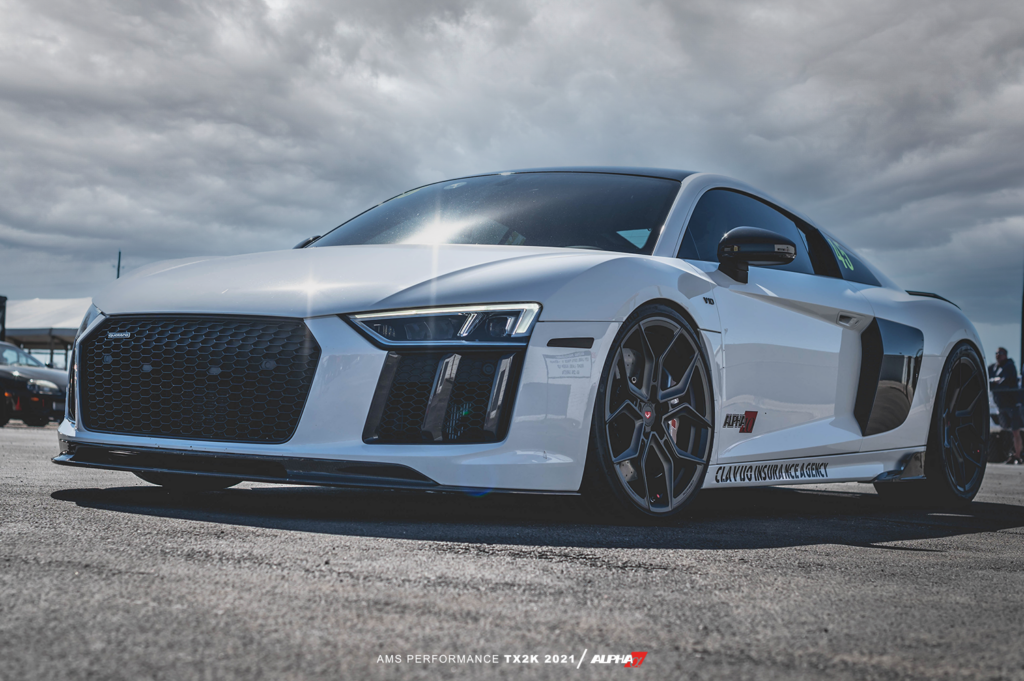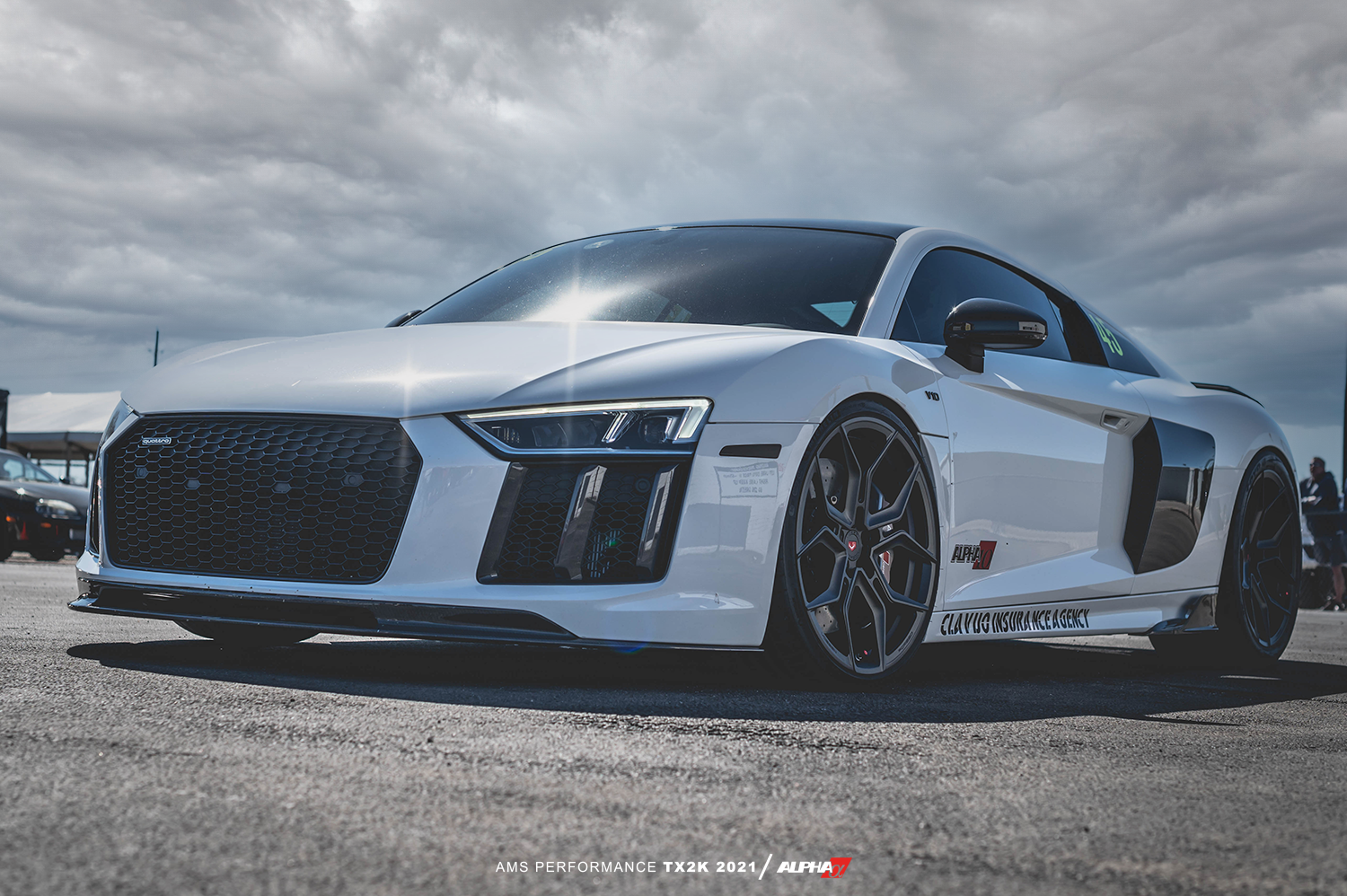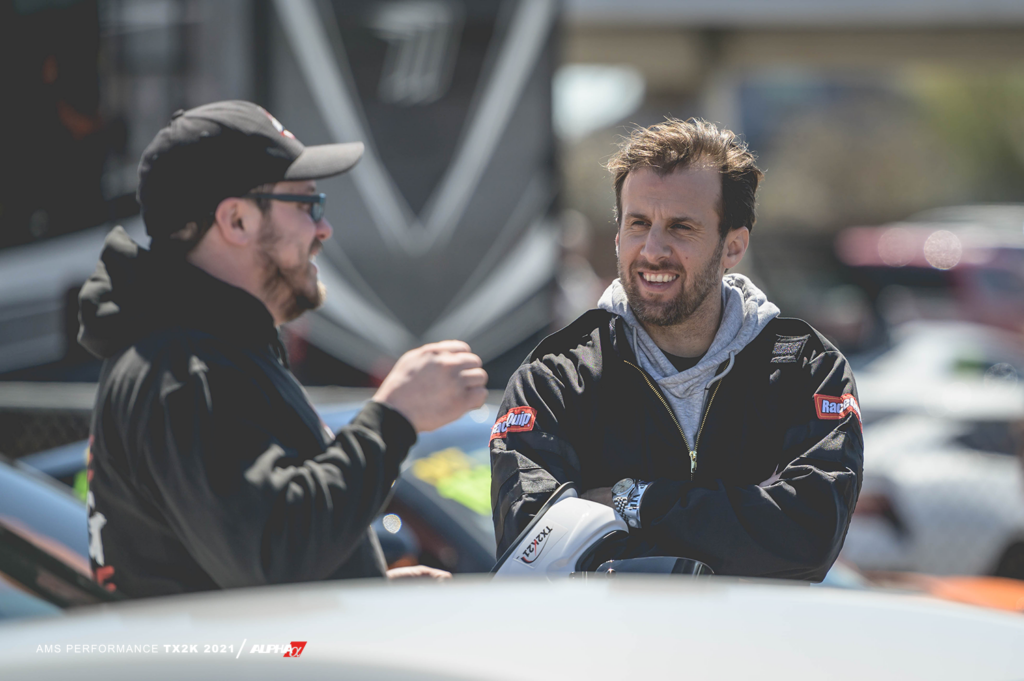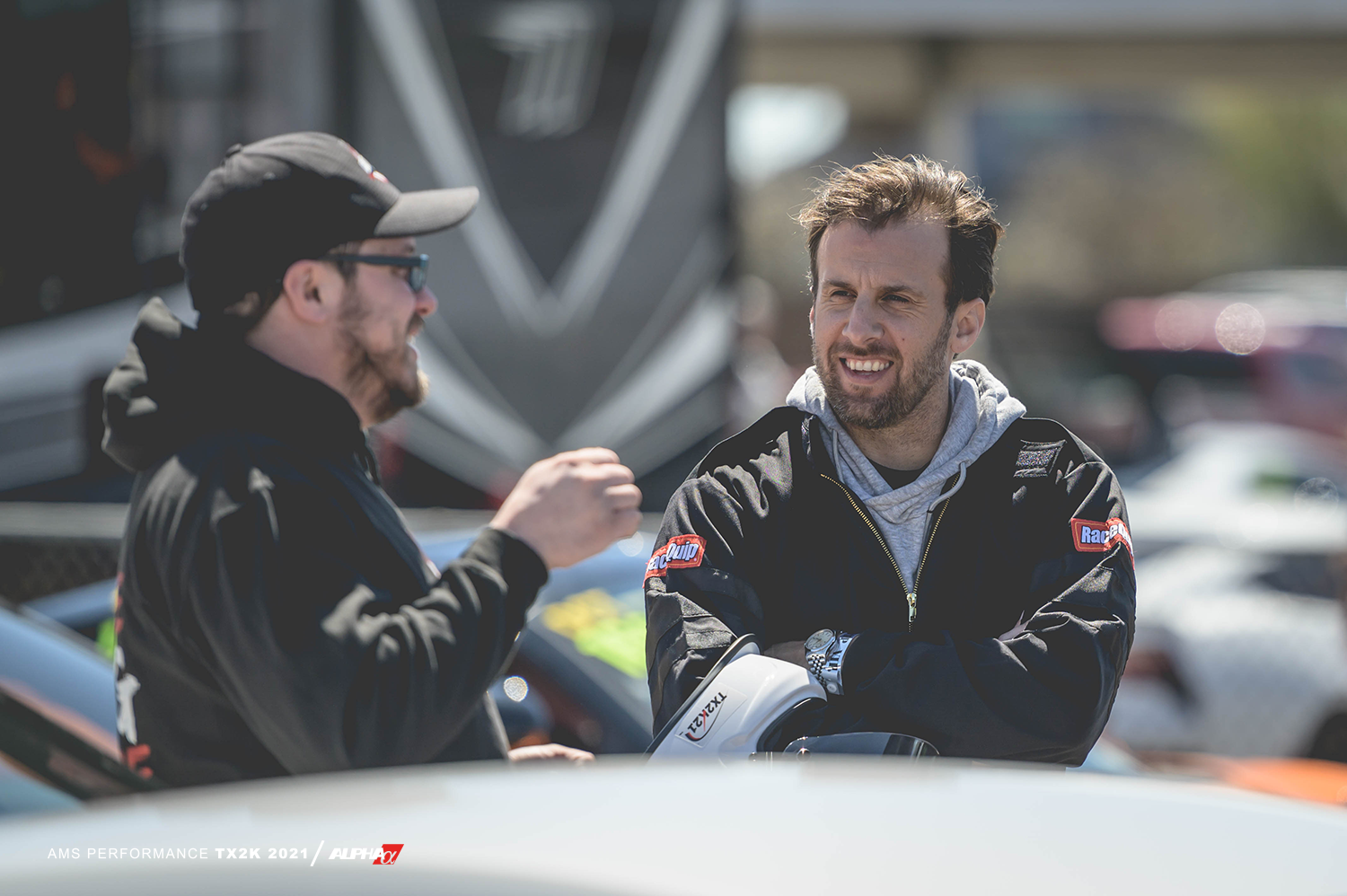 TX2K21 Wrap Up: Jonathan Clavijo : Alpha 10 Audi R8
Jonathan brought his Alpha 10 Audi R8 to Baytown to compete in the roll racing portion of the event in the sport class with AMS teammates Lance, in the AMS Alpha 12 R8, and Kyle Loftis in his
1320Video.com Alpha 12 R8. Jonathan and his R8 hold a very special place in our hearts.
When we first launched our V10 program Jonathan was one of the first to have AMS install, a then Alpha 9, on his R8. After enjoying that for a while he decided to upgrade to an Alpha 10. Our engine calibrators flew down to Florida to install the upgraded components and tune his R8. Since then Jonathan has added an Alpha Stage 2+ DCT to help handle all of the new power that has carried him to 60-130 in the 3.9's. He ended up going 171 MPH in the roll race competition with his Alpha 10 R8 with stock ECU and stock engine.
"@tx2k was a blast. Great competition. Time for more power to compete next year
. Great seeing old faces and meeting new ones. Best pass was 171MPH" -Jonathan