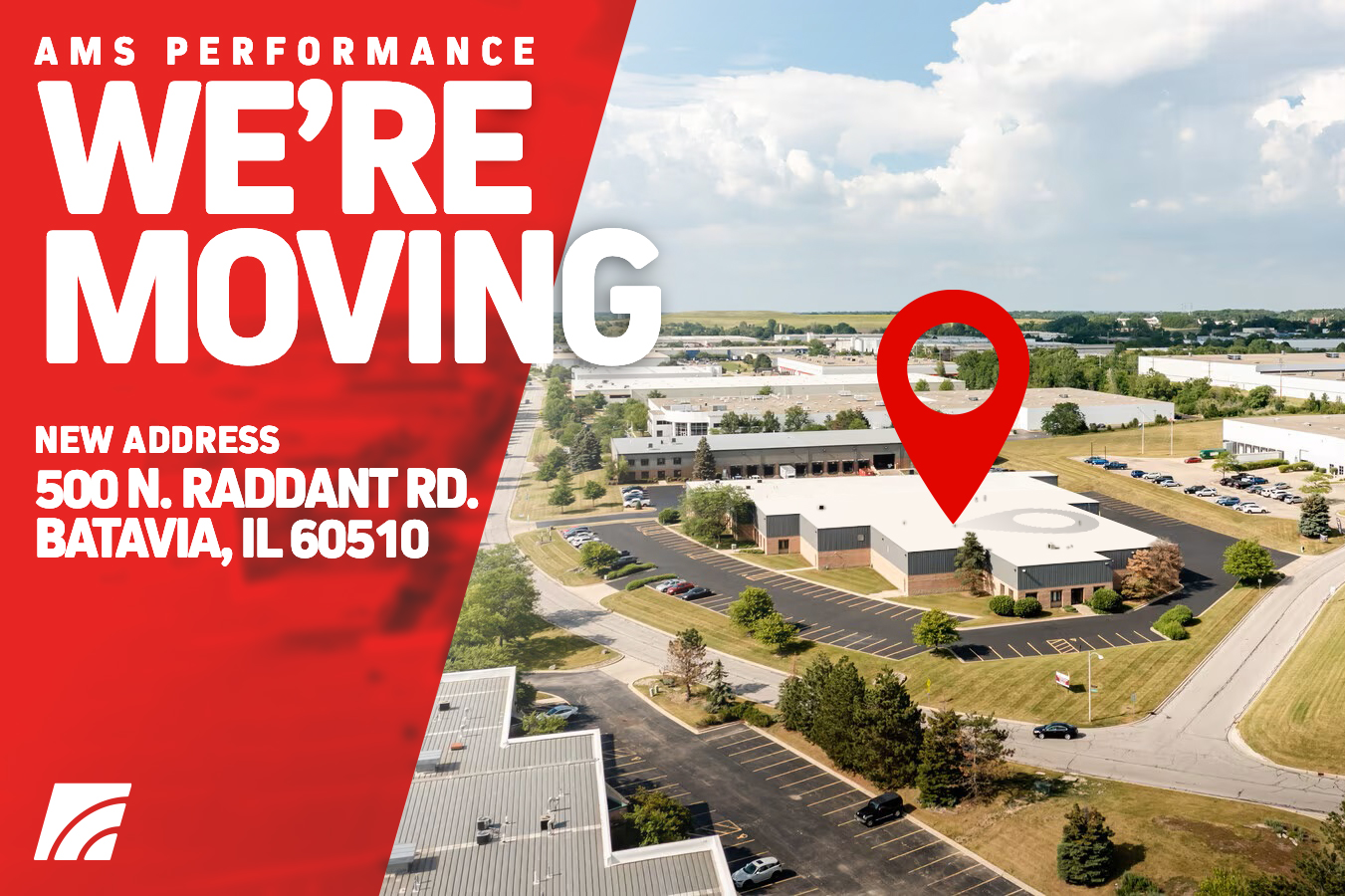 FOR IMMEDIATE RELEASE
AMS Performance moves to new address, doubling facility size
West Chicago, IL – AMS Performance, the leading aftermarket automotive performance parts manufacturer, has announced that it will be relocating to a new facility effective May 17th, 2023. The new facility is located at 500 N. Raddant Rd. in Batavia, IL, and boasts a total area of 58,000 square feet – twice the size of the company's current location.
The move represents a significant milestone for the company, which has experienced continued growth over the past several years. The new facility will provide ample room for AMS Performance to expand its operations and increase production capacity, enabling the company to meet the growing demand for its high-performance automotive parts.
"Our new facility is a testament to our commitment to providing the highest quality products and services to our customers," said Martin Musial, President of AMS Performance. "We are excited to be able to offer even more innovative solutions to the automotive performance industry and look forward to continuing our growth trajectory in the years to come."
The new AMS Performance facility will feature state-of-the-art equipment and advanced manufacturing technologies, allowing the company to streamline its operations and improve efficiency. Additionally, the location is conveniently situated near major transportation routes, providing easy access for both employees and customers.
The move to the new facility will take place over the course of several weeks, with limited interruption to AMS Performance's day-to-day operations except for Friday, May 19th, which will see all operations closed down for relocation. The company's phone numbers and email addresses will remain unchanged, ensuring that customers can continue to reach out to AMS Performance with any questions or concerns.
"We are thrilled to be moving to our new location and are grateful for the continued support of our customers and partners," added Musial. "We look forward to welcoming visitors to our new facility and sharing our passion for high-performance automotive parts with even more enthusiasts around the world."
For more information about AMS Performance and its products, please visit the company's website at www.amsperformance.com.
Contact:
AMS Performance
500 N. Raddant Rd.
Batavia, IL 60510
Phone: (847) 709-0530
E-mail: [email protected]