AMS Performance is excited to announce we will be sponsoring Wookies In The Woods again this year. This is an absolutely great weekend filled with great people on the country's best 11 miles of pavement. Is it April yet?
Our contribution to this year's raffle is our VW MK7 Golf R Carbon Fiber Intake and Turbo Muffler Delete. Our AMS Performance VW Golf R MKVII Carbon Fiber Cold Air Intake Upgrade was designed to draw a higher volume of cold air into the stock turbocharger. With this intake installed, bulky air filter boxes are replaced with our carbon fiber tubing and dry media filter. This eliminates clutter within the engine bay while drawing cold air from outside. The MK7 Golf R Cold Air Intake Kit is a vast improvement over the stock intake system and supports power levels up to 600HP!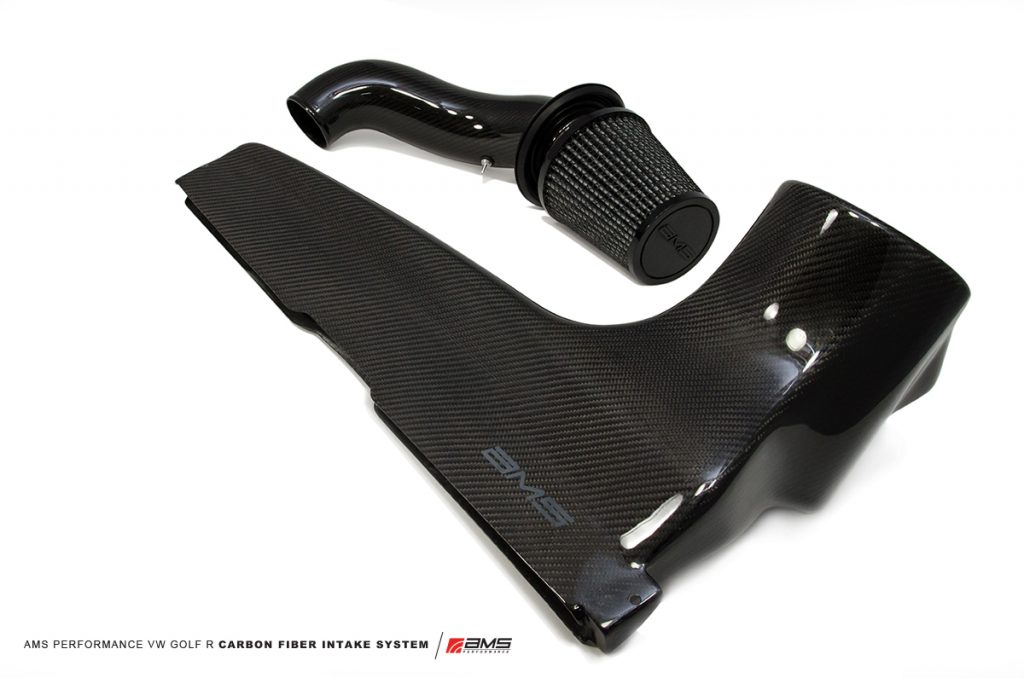 AMS is first in class because of our long history of durability and performance with industry leading engineering. We are extremely excited to introduce the newest product in the AMS engineering and performance tradition, the AMS Performance VW MKVII Golf R Turbo Muffler Delete! Our Turbo Muffler Delete upgrade is the perfect piece to power up the sounds of your high-output IS38 Turbo!
The AMS Engineering team utilized Solidworks© (3D software) to blueprint the smooth features and geometry to optimize flow through the shaft. They then 3D printed the TMD to ensure an OEM level of fitment before CNC'ing the very first billet article! The AMS VW MKVII Golf R Turbo Muffler Delete upgrade lets you hear all the great sounds coming from your IS38 Turbo. The AMS Golf R MK7 Golf R TMD paired with the the AMS Performance Carbon Fiber Intake are truly a winning combination.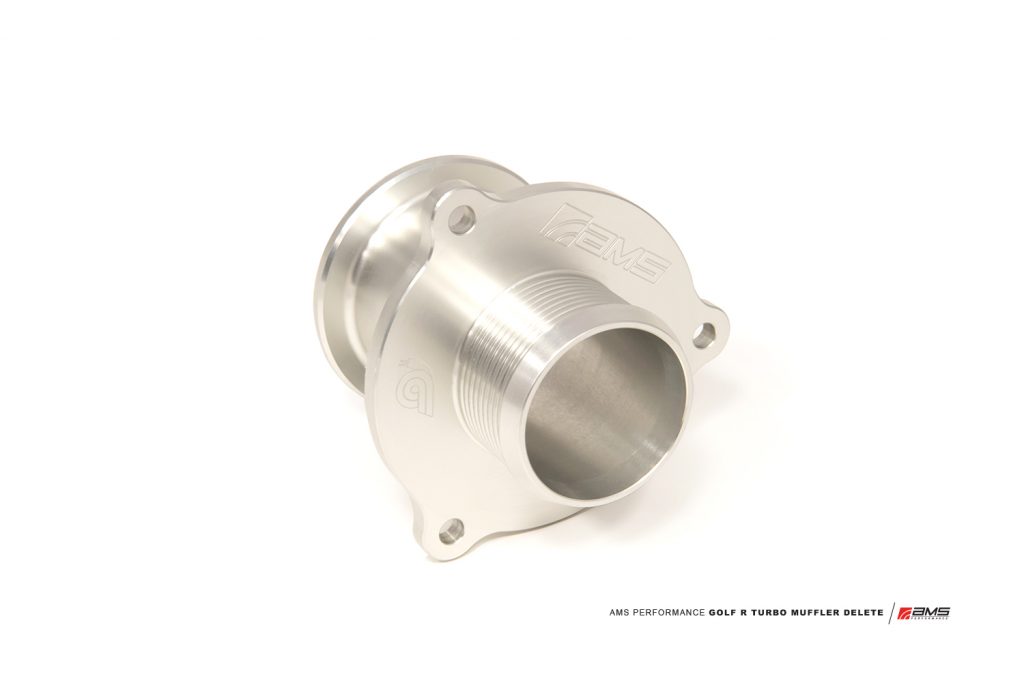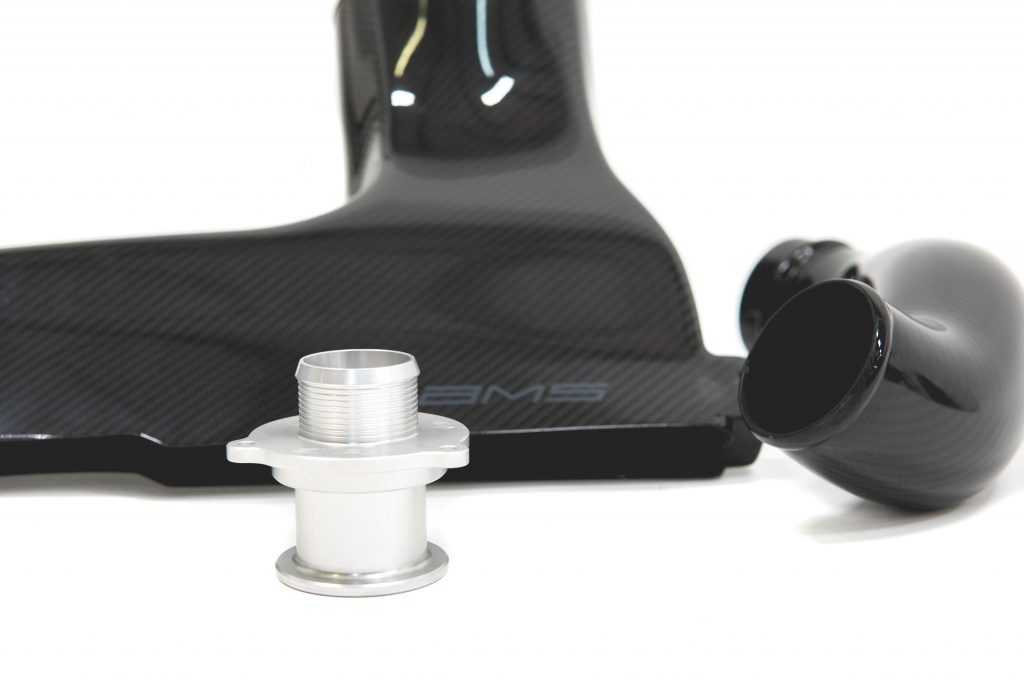 For more information about our awesome line-up of MK7 Golf R performance components and to stay up to the minute on future components sign up for Golf R specific emails below.