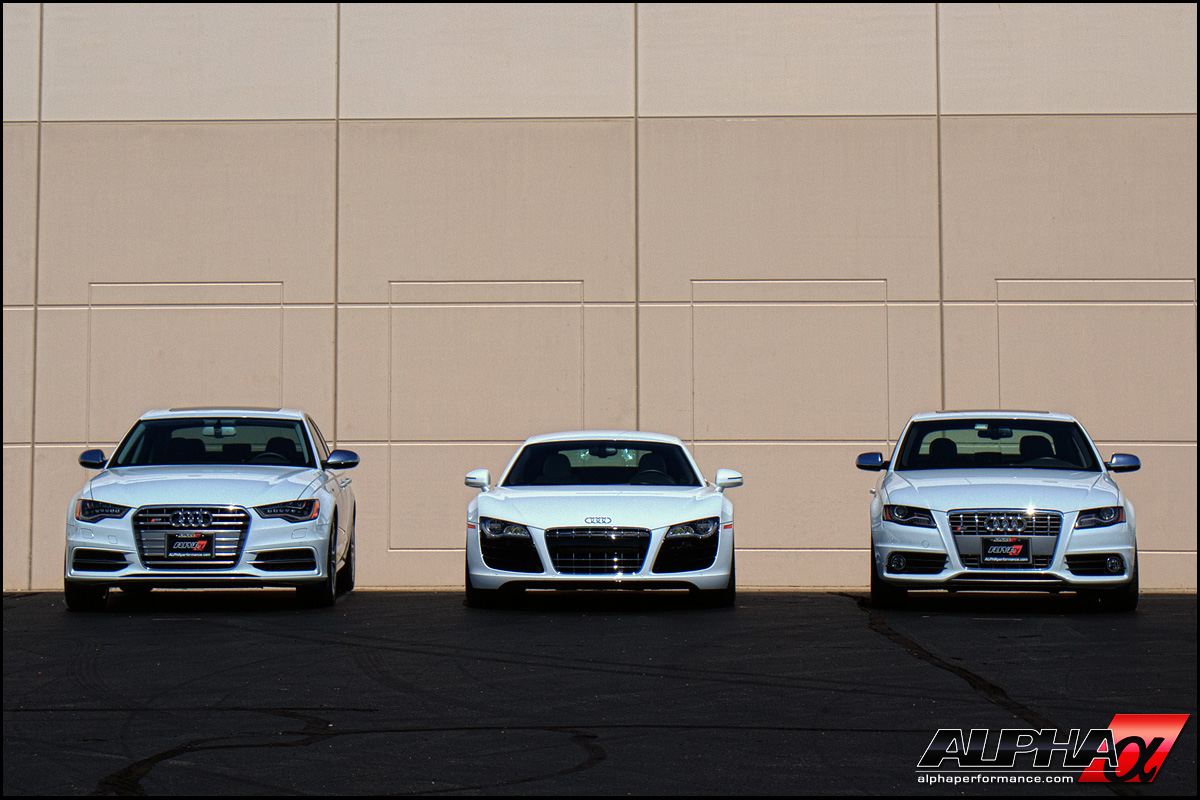 AMS/Alpha Performance Dives Deeper into Audi Lineup
We are expanding our product offering deeper into the Audi market. Complete performance packages, individual components and tuning services will begin rolling out soon for the 3.0 TFSI Supercharged V6 and 4.0 TFSI Twin Turbo V8 engine platforms. These new offerings will debut under the Alpha brand joining our potent Audi R8 V-10 turbo system.

Widely known for our Nissan GT-R, Mercedes-Benz and Porsche offerings we recently purchased a 2012 B8 S4 and 2013 C7 S6 to begin development on a line of parts and packages. "We don't like using customer cars for development like other firms in the industry. It's a costly expense for us but we don't feel it's fair to our customers to make them guinea pigs when it comes to designing and testing parts." stated AMS VP Arne Toman.
More Power for the 3.0T and 4.0T
We plan to take the 3.0T supercharged and 4.0T twin turbo charged engine and apply the same know-how that has given us success in other markets. These upgrades will cross over into other models such as the S5, A7, S7 and S8 models which share the same engines.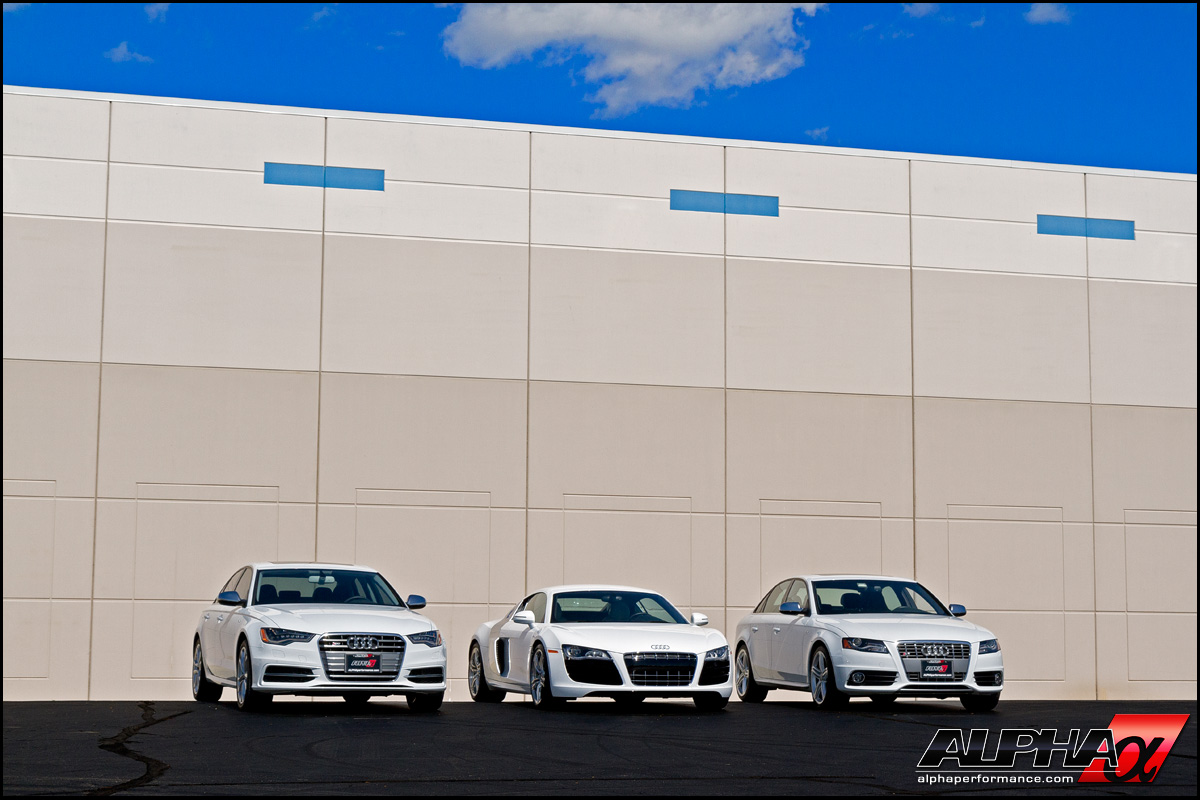 Development Underway
Baseline performance testing of both vehicles is underway and the AMS engineers have been going over every inch of them with their 3D laser scanner gathering the necessary data to begin product designs.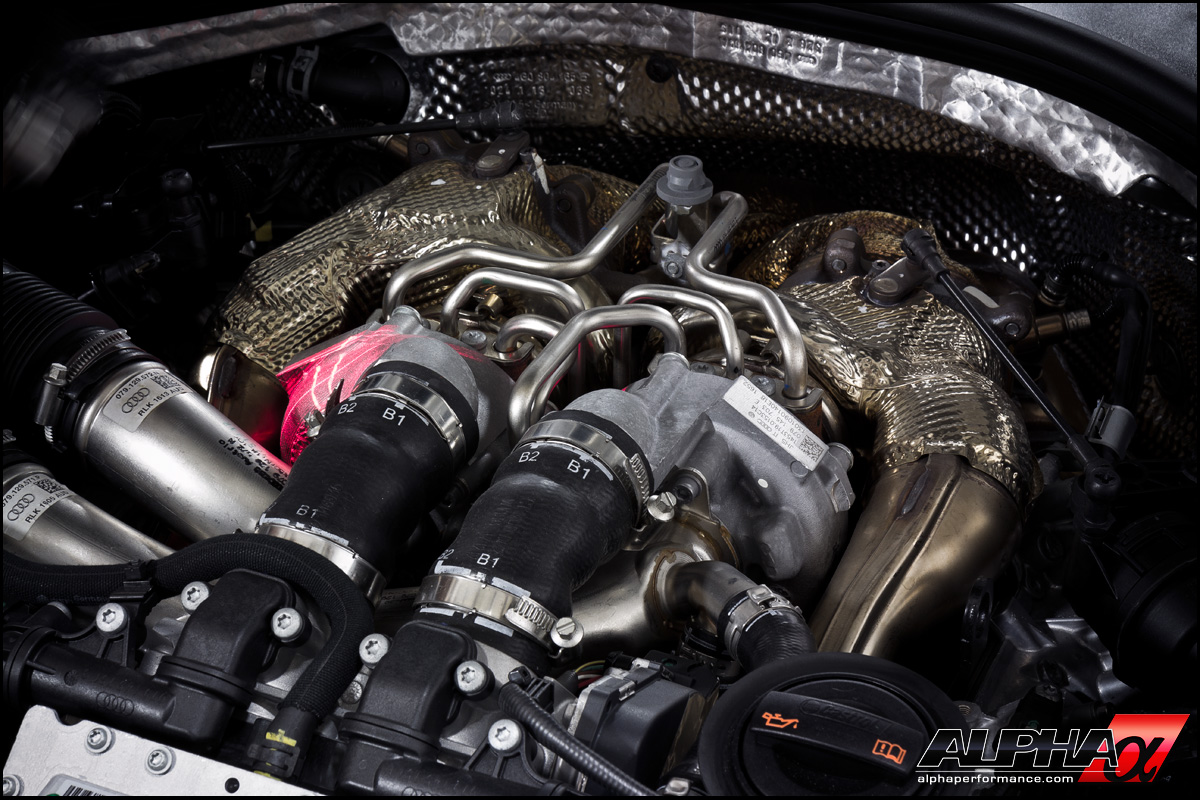 Initial Plans Include:
S4 (3.0TFSI V6 Supercharged)
ECU calibration
Supercharger pulley upgrade
Heat exchanger upgrade
Exhaust
S6 (4.0 TFSI V8 Twin Turbo)
Heat exchanger upgrade
Exhaust
Turbocharger upgrade
ECU calibration
Stay tuned to see what AMS brings to the Audi performance market!