We have been relatively quiet with our development car ALPHA OMEGA as of late. This hasn't been from a lack of activity just a lot of behind the scenes work. We have always known that based on the consistent record MPH Omega has put down that she has been at the top of the ladder in terms of horsepower. The trick is getting that HP to the ground and keeping the engine and driveline happy. Few know the struggles present when making in excess of 2000HP. To put it bluntly we can make more power than some components can currently handle. Our goal has always been to push this car to find the weak points and then develop solutions to these issues. We have actively been testing these components on the dyno, street, dragstrip and half mile events and have (and continue to) develop and implemented changes in our engine and driveline programs.
With The Texas Speed Syndicate Texas Invitational (TI) around the corner we wanted to get to the track and test some of the latest components in our engine program, ALPHA 20 turbo system and suspension. Last Thursday the skies looked friendly albeit chilly at roughly 47-49 degrees. Upon arriving mother nature had other plans for us. With a healthy cloud cover we were plagued with no direct sunlight on the track at all. This made for VERY cold track. Not wanting to waste the outing we went on a lower boost setting to see if we can obtain some good data. Off the trailer we ran an [email protected] with a 1.34 60 ft. Chris decided to turn up the wick a little for the next pass hoping for a better result… All we got was an obscene amount of tire spin and an aborted run. Sadly the day just wouldn't allow for more power.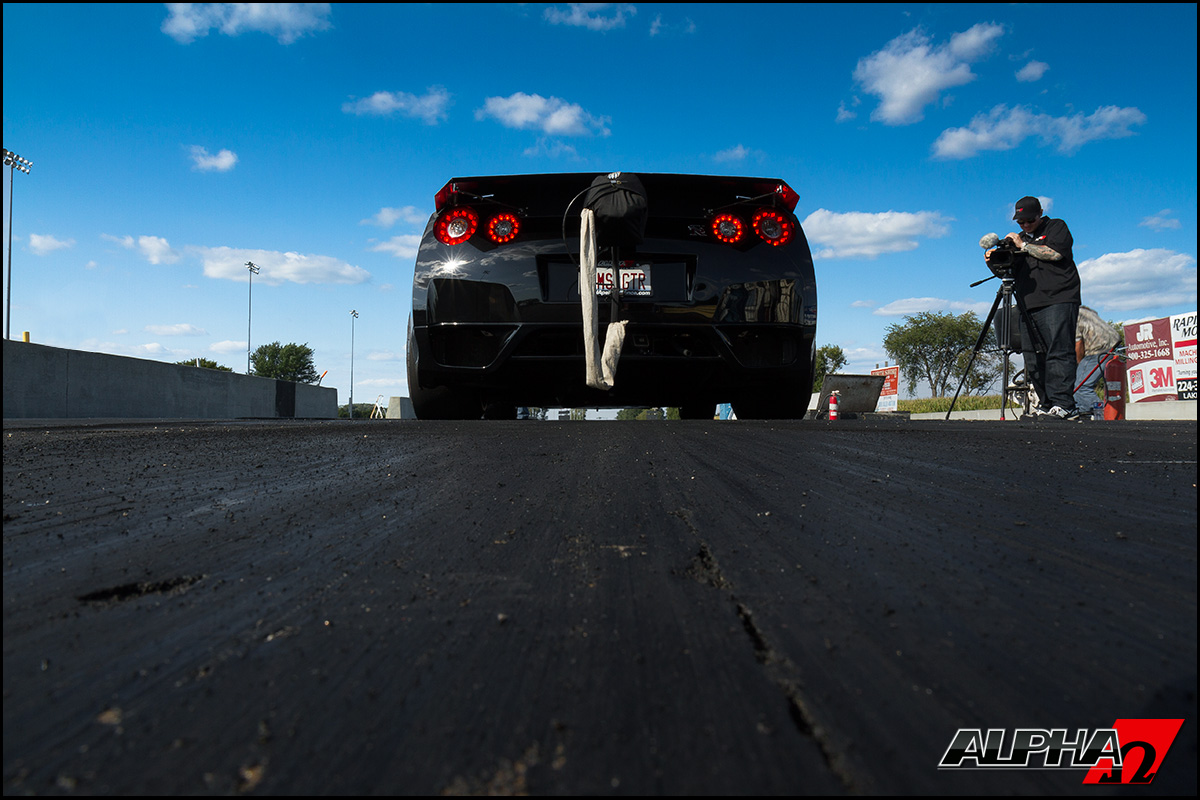 Fast forward to yesterday. Determined to get some more track time before TI we caught a bit of a weather break…by Chicago standards anyway. Temps were warmer and we had some sun. Ivan rolled her out to do a quick half-track run equating to an 8.9@123mph shutting down at the eighth. The logs looked good so away he went for pass number two…[email protected]. The logs were solid so Chris turned her up a little bit more…[email protected]. We bested our previous ET and reset the MPH record again. Not bad.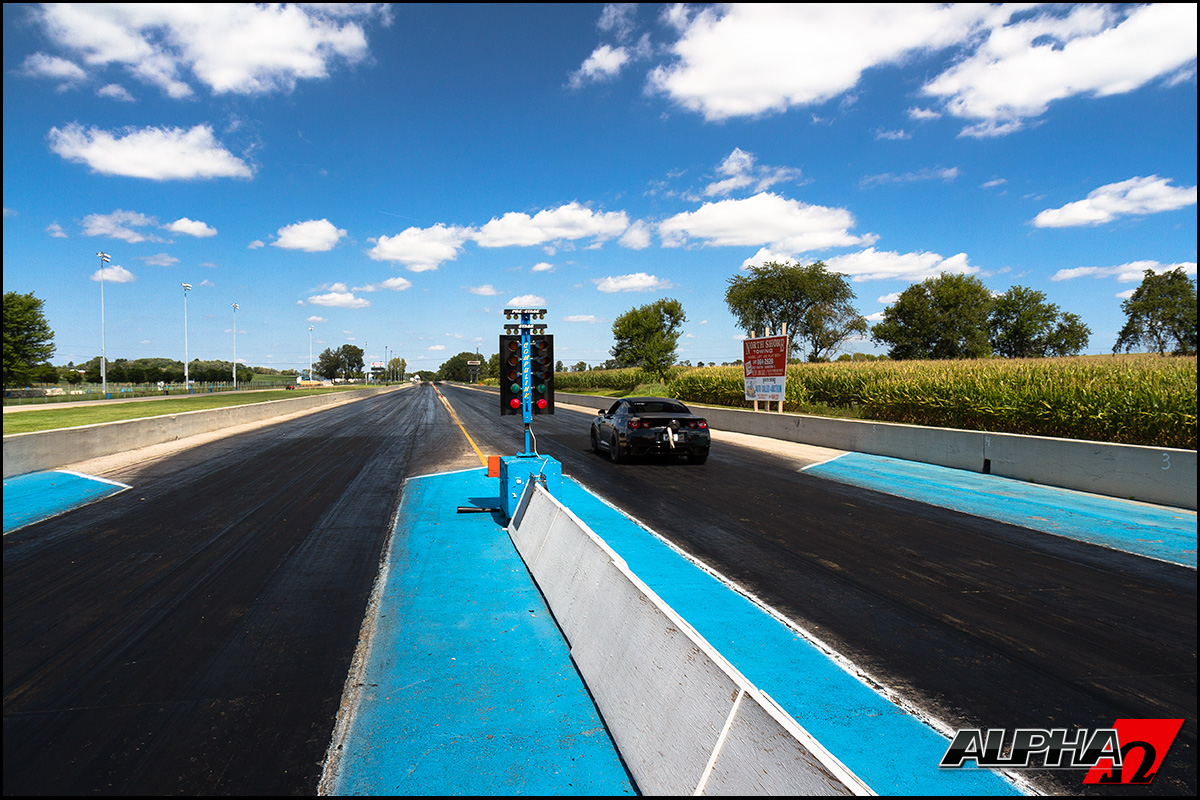 After a brief cool down and some suspension changes Ivan drove Omega to the line for pass number four. With a better 60ft of 1.322 she crossed the stripe with a [email protected]. Mind you this was still not at full boost but it was important that we try to improve our short time. With high hopes we went out for pass number 5. As the car left the line things were looking good. With a 1.304 60ft and 5.129 1/8th mile at nearly 150 MPH! Sadly an electrical issue caused the CAN signal to be lost shutting down the run and Ivan coasted to an 8.07@150mph. Crunching the eighth mile numbers, it was clear it was on its way to a 7.7X or better run.
With enough time for one more pass we let her cool off a little and set out for our final run. We feared we might have missed our window with the track conditions but we were there already so why not. Our fears were realized as our short times suffered on our final pass due to track conditions. Despite this Ivan ran a 7.946@190.31mph with a 1.407 60ft resetting the MPH record yet again.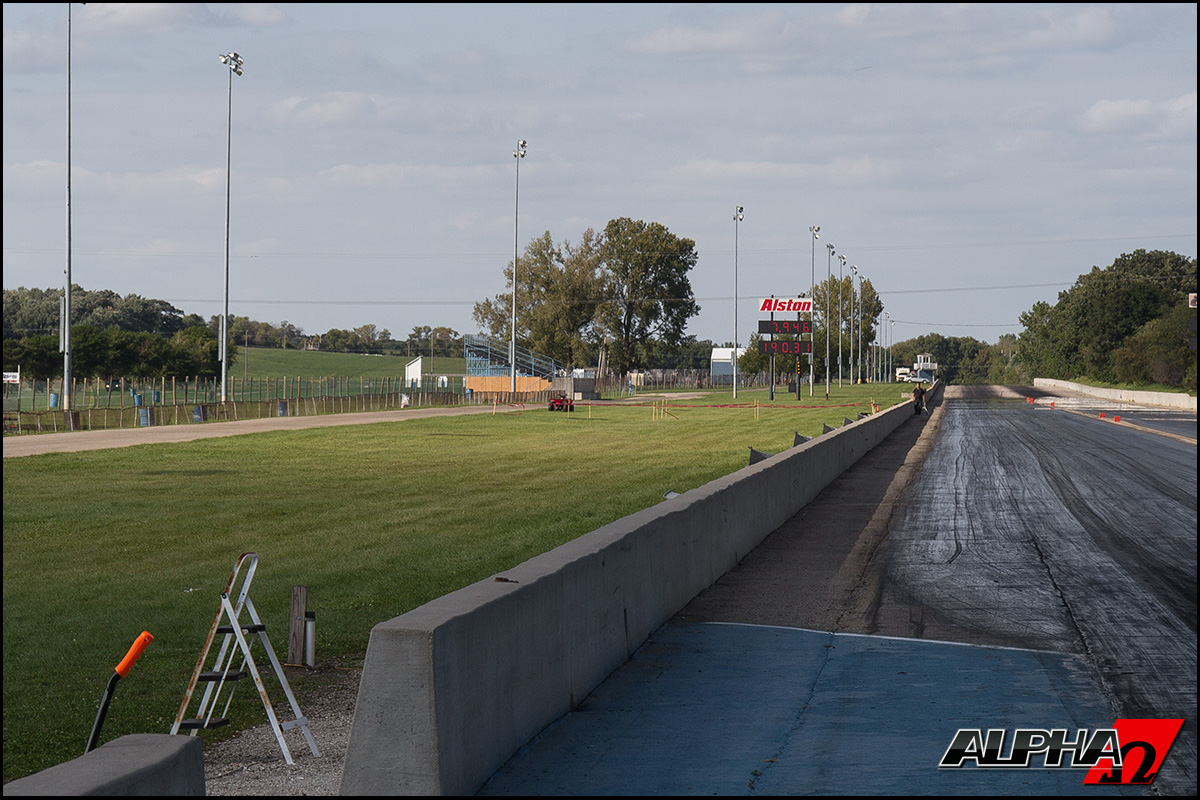 With the right track and weather conditions we can see Omega going considerably quicker and maybe even a little faster too. With what we learned over the past two track outings we feel good about going into TI. In a race where anything can happen we are going forth with our best effort and with some hard work and maybe a little luck who knows what we can accomplish.
Some new stats from the outings:
0-60 mph (1ft rollout) 1.58 seconds
0-100 mph (1ft rollout) 2.85 seconds
60-130 mph: 2.46 seconds
100-150 mph: 2.20 seconds