In a couple hours you can take your Q60 Premium from mild to wild! Our Engine Calibrator tuned this Q60 Premium recently and the results were nothing short of amazing, 408 WHP and 468 ft lbs of TQ! The mid-range saw a HP increase of close to 150 WHP! The car features the Red Alpha Heat Exchanger and the Red Alpha Tune. Here is what the Q60's owner had to say…
"All I can say is wow! Car is like a rocket! Obviously a huge difference. I got the Bluetooth Interface which makes switching easy. I can't wait to play with it and see what it can do." – Bill – Q60 Premium –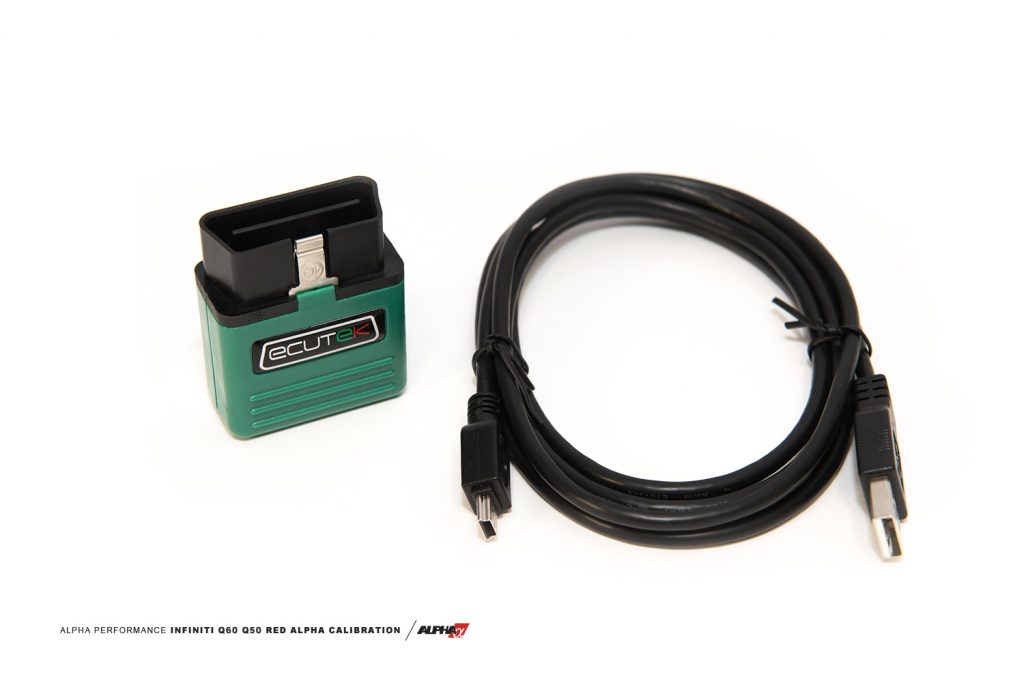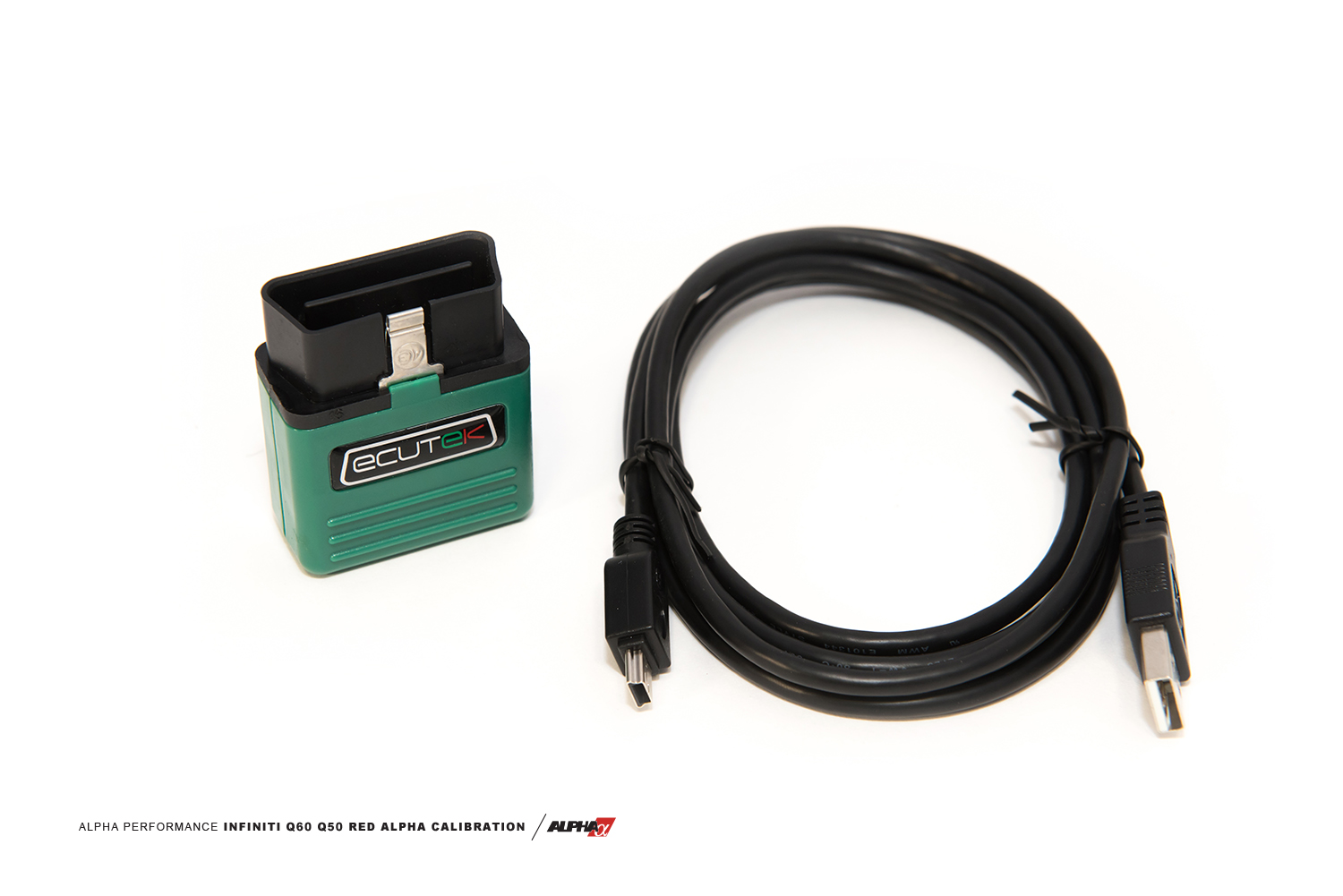 Our Red Alpha Calibration file takes full advantage of your INFINITI VR30's untapped potential. By precisely adjusting camshaft timing, boost output, and air/fuel ratios, your 3.0L twin turbo equipped Q60 will produce over 400 wheel horsepower and a pavement shredding 460+ ft/lbs of torque with just the Red Alpha Tune! Be the INFINITI VR30DDTT owner to beat. Order your Red Alpha Calibration today!
When you choose the Q60 / Q50 Red Alpha Tune you receive:
E-Tuning Service
Ecutek License & Dongle
Ecutek Bluetooth Flashing/Datalogging Interface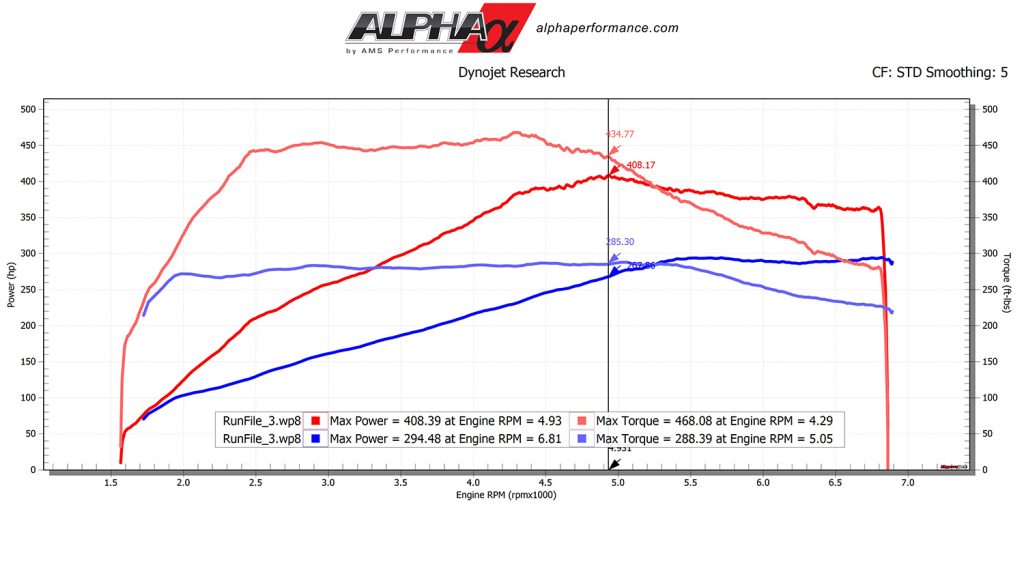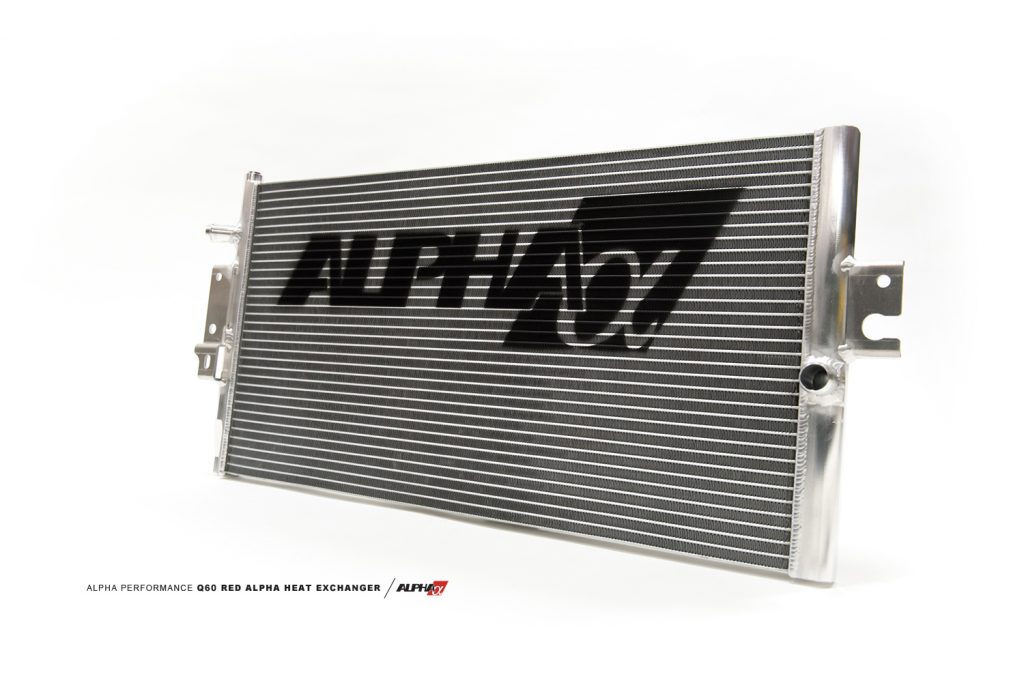 Whether you live in a hot climate region, enjoy drag racing, or long high speed pulls on airstrips the Q60 and Q50 Red Alpha Heat Exchanger will help keep your intake temps lower and maintain your INFINITI's maximum power output no matter the conditions.
Your 3.0L twin turbocharged engine does not use the typical air to air front mount intercooler (FMIC) you may be used to. Like many modern turbocharged vehicles the INFINITI Q60+Q50 3.0L use coolant to cool the intake air charge through an air to water heat exchanger. While this method may be sufficient for a stock vehicle under ideal conditions, it can quickly become heat soaked robbing horsepower.
If you have a Q50 or Q60 Premium or Silver Sport call us or email [email protected] today!