Alpha Performance Porsche Macan Turbo
Alpha Performance's first ever tuned SUV will have you relishing the term "Grocery Getter."  When Stuttgart introduced their small Macan Type 95B SUV at the Los Angeles Auto Show in 2013 Alpha Performance, along with the motoring world, took notice. It arrived to rave reviews from the likes of Car & Driver, Edmunds, and MotorTrend. They loved the balance and handling. They lauded the fit and finish. One common thread, though, that ran through each reviewer's article was that they wish it had more power. This is where Alpha Performance has stepped in. Introducing the Alpha Performance Porsche Macan Turbo.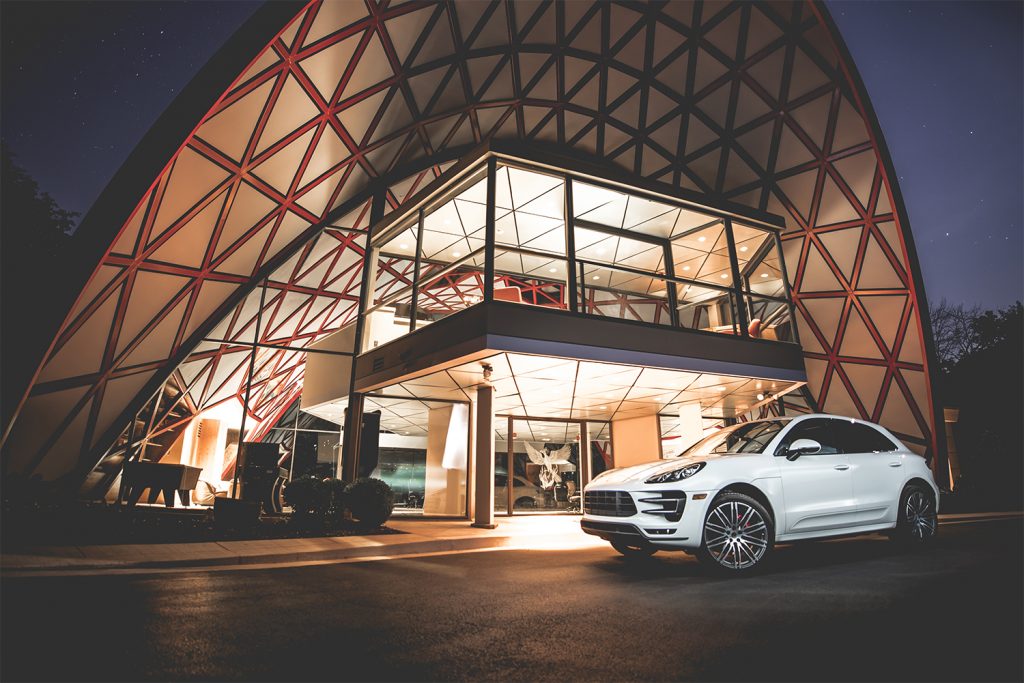 The Porsche Macan Turbo comes with a very respectable 400 horsepower and 406 lb-ft of torque. We have to admit that we were surprised by just how well the small SUV moved around the racetrack in its stock form. Afterall, 400 horsepower is a very respectable number. That is until you come to the realization that this "light" SUV weighs a not so light 4,244 lbs. All of those extra creature comforts quickly weigh down the vehicle. In order to get all of the bells and whistles moving you are going to need more power. Alpha's Engineers knew exactly where to start.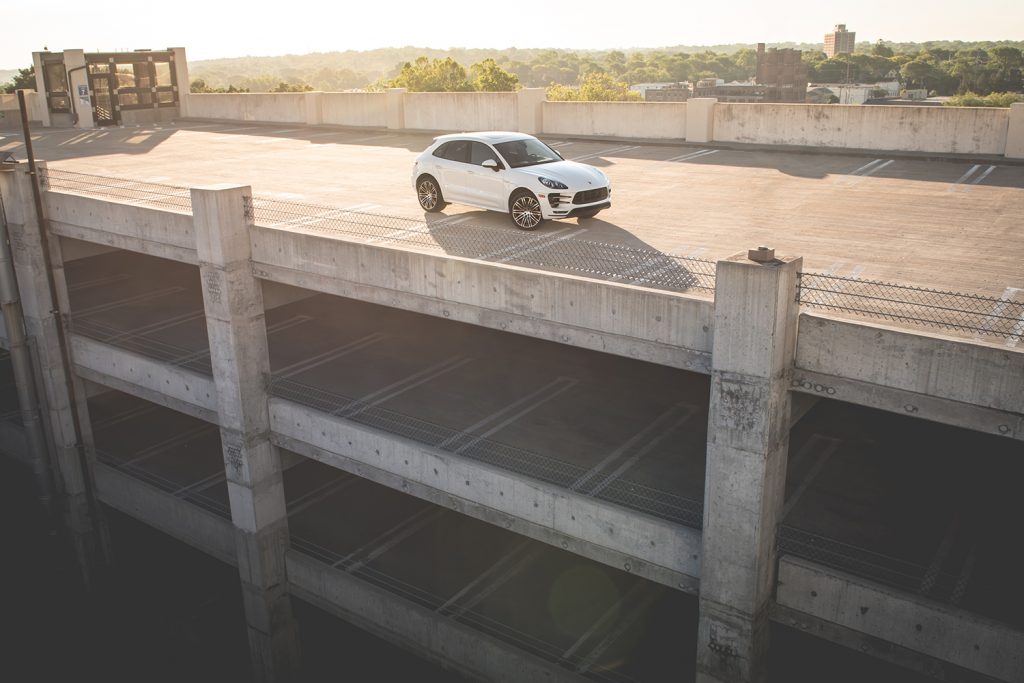 Alpha Performance Go Fast Macan Components
Alpha Engineers know that OEMs are handcuffed when it comes to performance from the factory. There are a lot of restrictions put on automotive designers by the pencil pushers of the world. We all know at least one of them. Think of the Alpha Performance Porsche Macan Turbo Project as a thumb in the eye of those office bean counters. Our Engineers started making power by opening up the Macan's breathing. We introduced our initial product, the Alpha Performance Macan Turbo Dry Media Air Filters, to an overwhelming response. The new Alpha Performance Porsche Macan High-Flow Dry Media Air Filters are exactly what your performance SUV needs to take deep breaths and produce more power! Simply dropping these filters into your Porsche's stock air box alone quickens throttle response and livens up the top of the powerband. These were the first in a long line of performance parts from Alpha for the Porsche Macan. The engineering behind our high-flow filters is what sets them apart.
The Latest in Performance Air Filter Technology
Our Alpha Performance Filters are made with materials specifically designed for automotive applications. They consist of a dry synthetic, non-woven, multi-layer structure. The filter DOES NOT use oil or chemicals of any kind to aid filtration and will not degrade over time with exposure to varying temperatures and humidity like similar inferior cotton based filters. This creates consistent performance between cleanings over the lifetime of the filter. The filter is easily cleaned by blowing compressed air across the media from the inside out to blow off residual dirt and dust. All of this new air has to have somewhere to go, so our Engineers knew what to concentrate on next.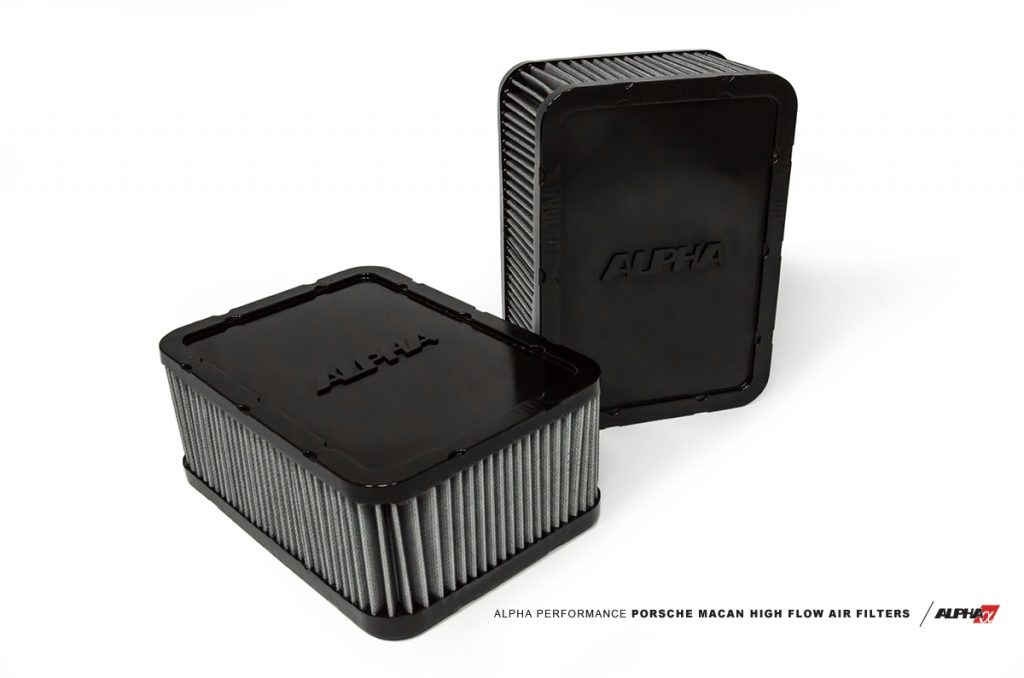 Breathe In, Breathe Out
The minute our Alpha Performance Porsche Macan started breathing easier our Engineers had to find a way to get all of that air out. They turned their attention immediately to the Macan's exhaust. What they came up with was the perfect answer, times two. The Porsche Macan's two factory downpipes are extremely restrictive. Our Engineers designed the Alpha Performance Porsche Macan Turbo downpipes to expel the large amount of air our Alpha filters were now bringing in. The creation of smoother organic transitions allows exhaust gases to flow more efficiently which lets your turbos spool quicker, delivering power, faster. The Alpha Downpipes also feature laser cut heat shielding and a high flow Gesi catalytic converter which increases flow without compromising emissions or producing check engine light. If you have ever been under the hood of a modern automobile you know the amount of unused space is next to nothing. Heat management, therefore, is a major concern. The Alpha Performance Downpipes give you piece of mind that any critical components in the engine bay will be protected by our custom laser cut heat shielding. Look for the release of our Macan aftermarket performance downpipes soon! After getting the Alpha Porsche Macan Turbo breathing easier our Engineers had to cool down the incoming air.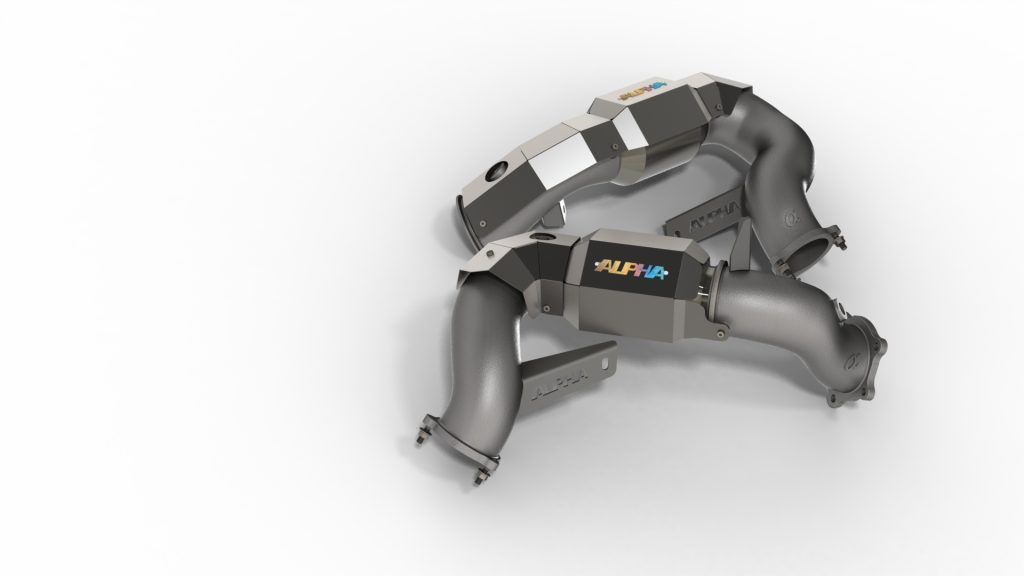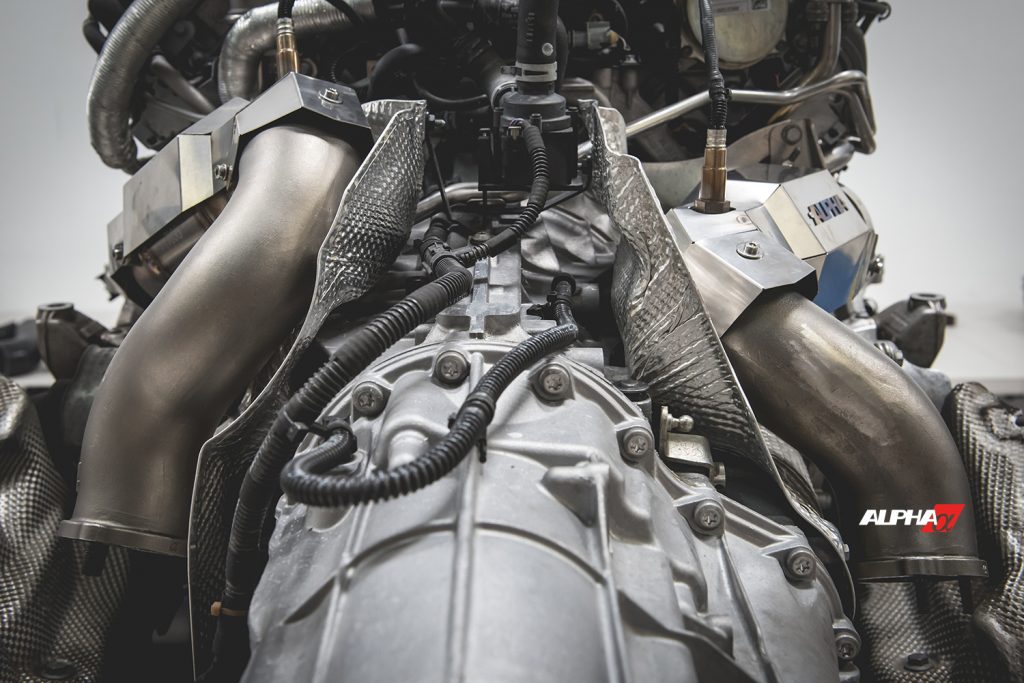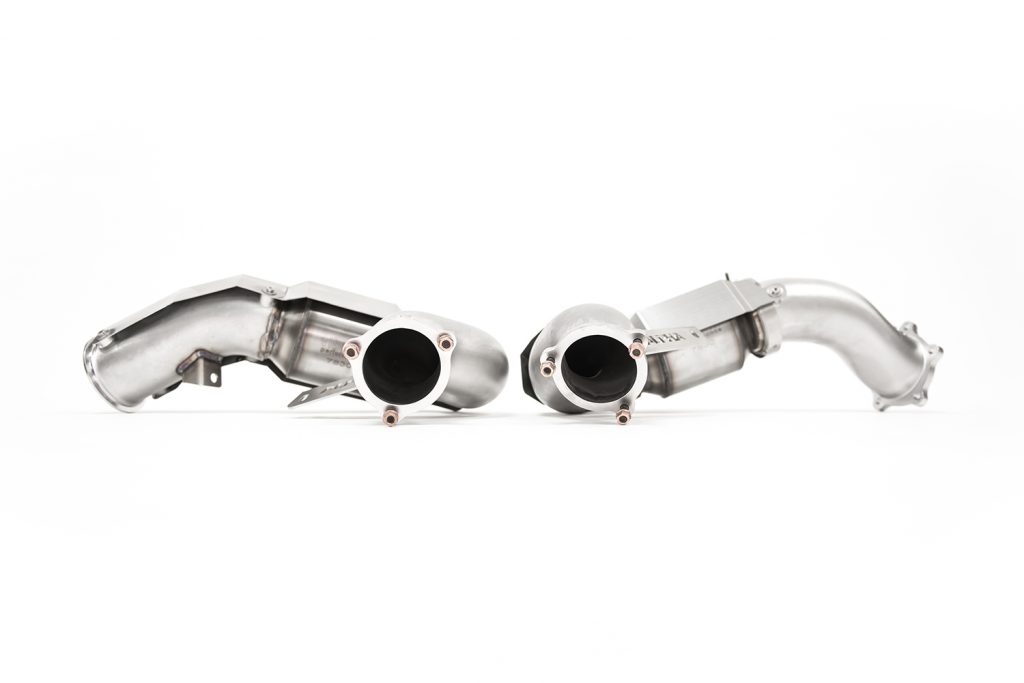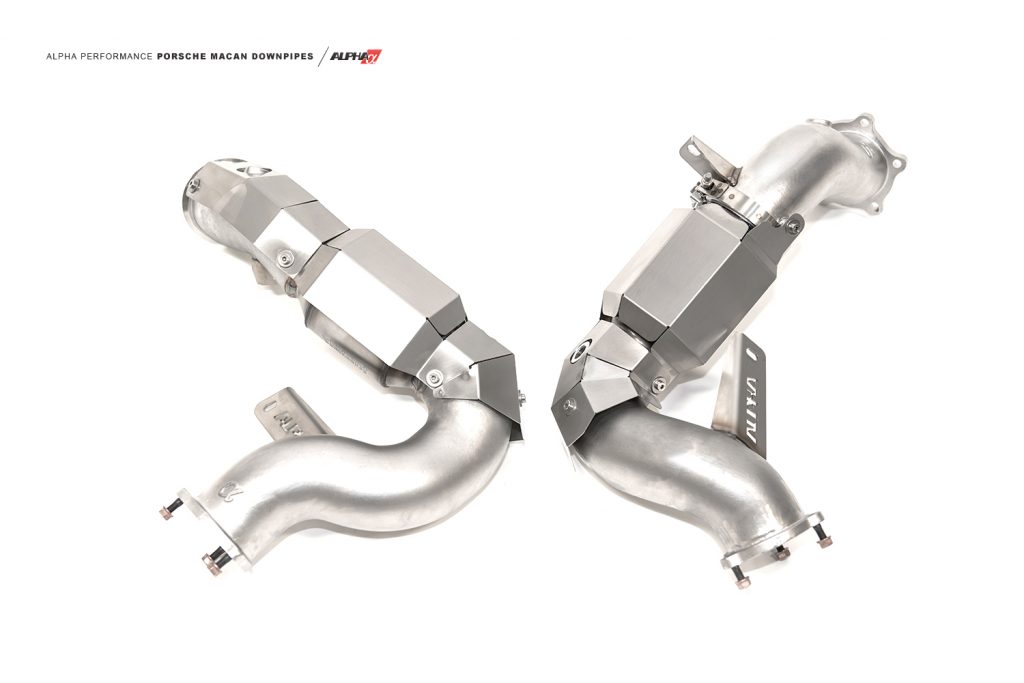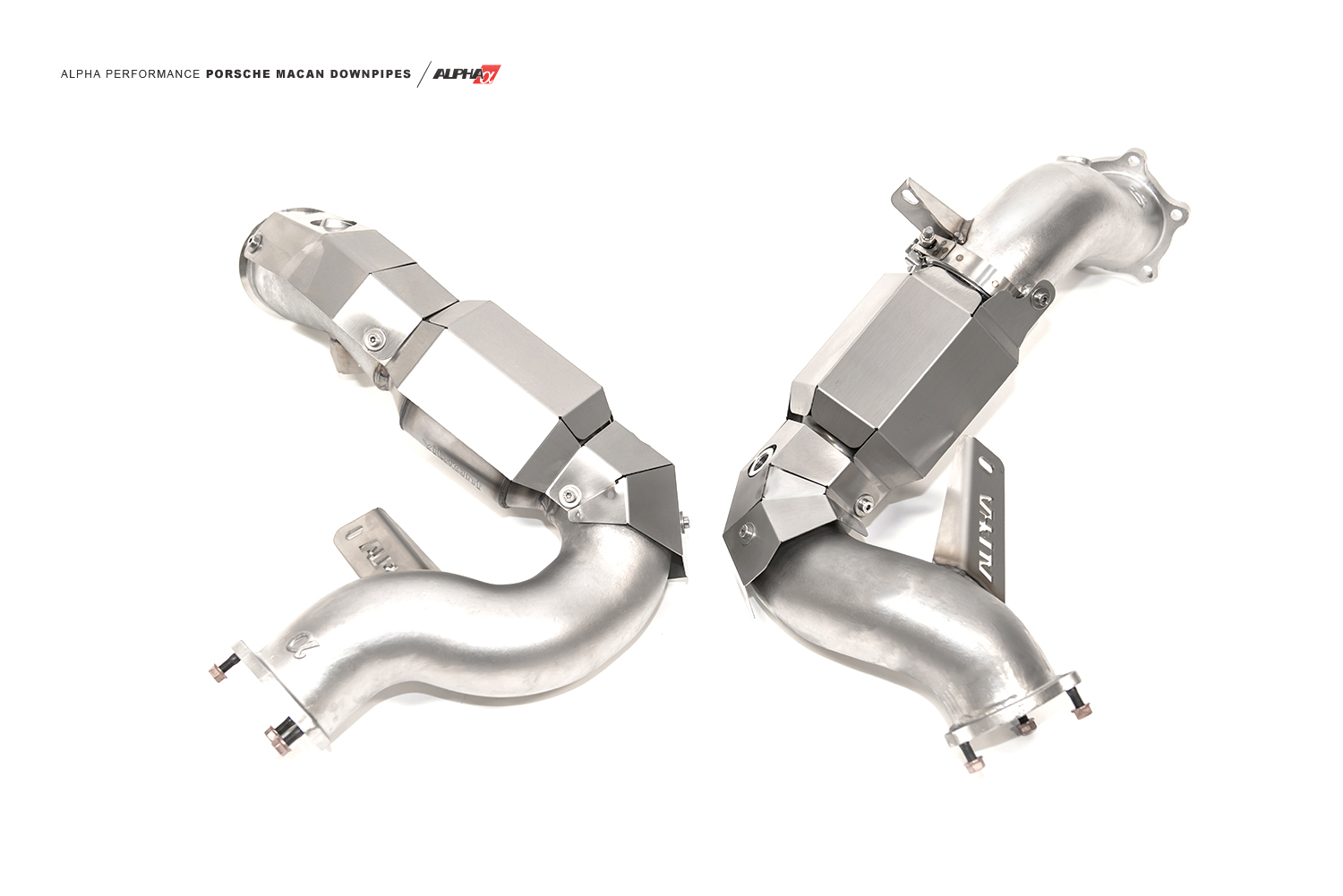 Hey, Cool It
Turbos love cool air. Cool air is more dense. Dense air carries more oxygen. Oxygen is critical in the equation of making more power. The Macan's two intercoolers sit on each of the SUV's front corners. They're a major part of the appearance of the front of the vehicle as well as a way to help your Macan make more power. When we say that they will help you make more power we are talking about how efficiently they can cool down the air that your Alpha Performance High Flow Dry Media Filters are bringing in. Our Engineers designed the intercoolers to be 43% thicker than the OEM pieces. The larger cores reduce air restrictions that lead to faster spool up of the turbo earlier in the power band. They make a difference that you can actually feel. Since the intercoolers sit on the corners of the front bumper our Engineers specified that bar and plate cores be used because of their superior cooling architecture and durable construction. Look for the release of the Alpha Performance Porsche Macan Turbo Intercoolers on our social media channels soon! How the Alpha Performance Porsche Macan line of products perform is not just a lot of marketing mumbo jumbo. To prove their worth you need hard data and that is exactly why Alpha Performance extensively tests all of our components.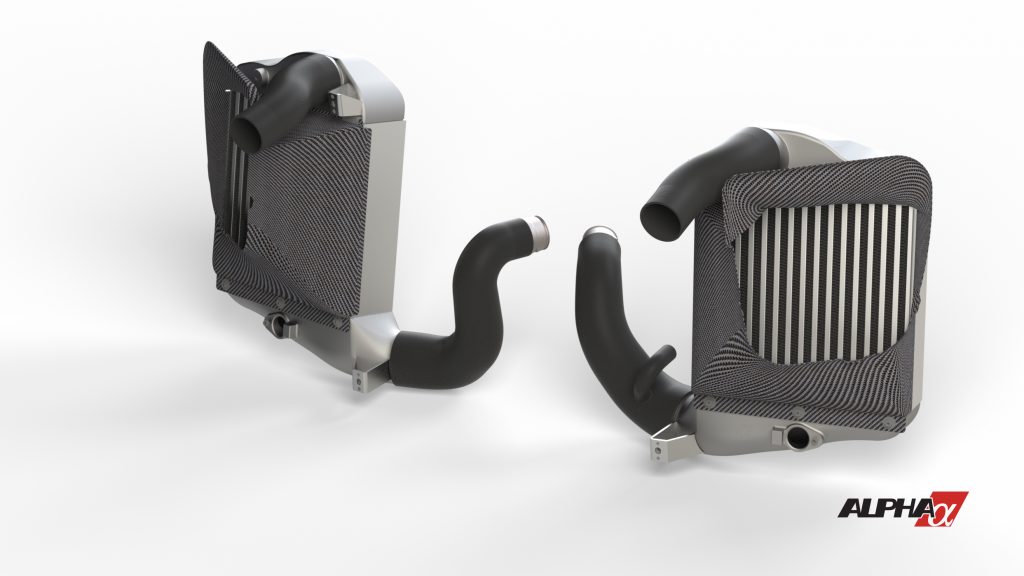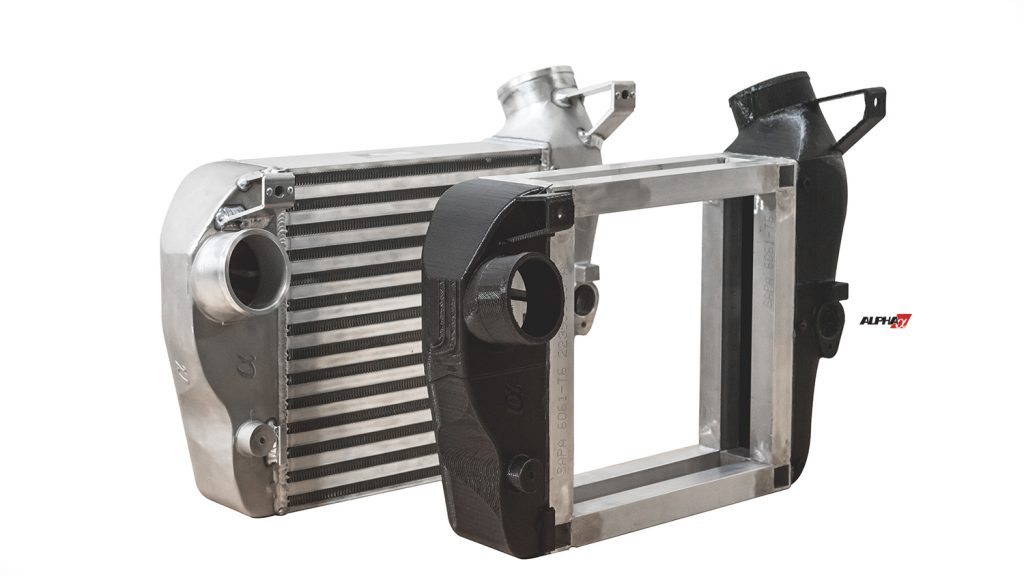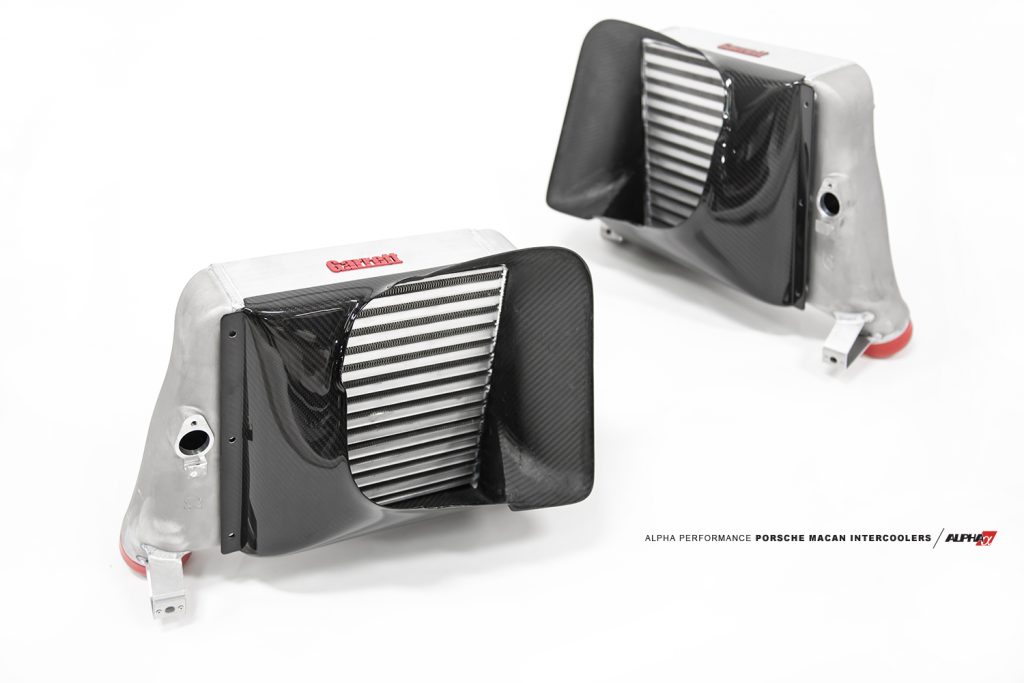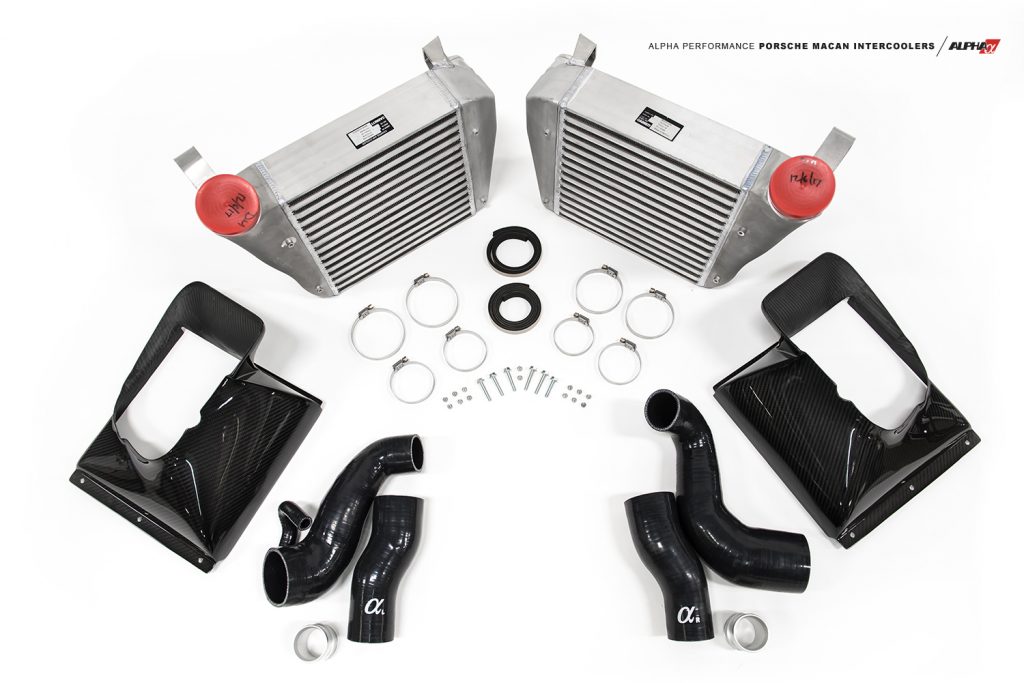 Testing, Testing
Alpha Performance components are the best engineered, best built, best performing parts on the market. Alpha has won numerous championships and set countless records with each platform for which we produce performance parts. The Macan is no exception. Alpha Performance currently holds the record for the quickest and fastest Porsche Macan Turbo in the world. We went 1320 feet in a heart pounding 11.51 seconds at 116.83 MPH! Watch for more component testing by following our social media outlets.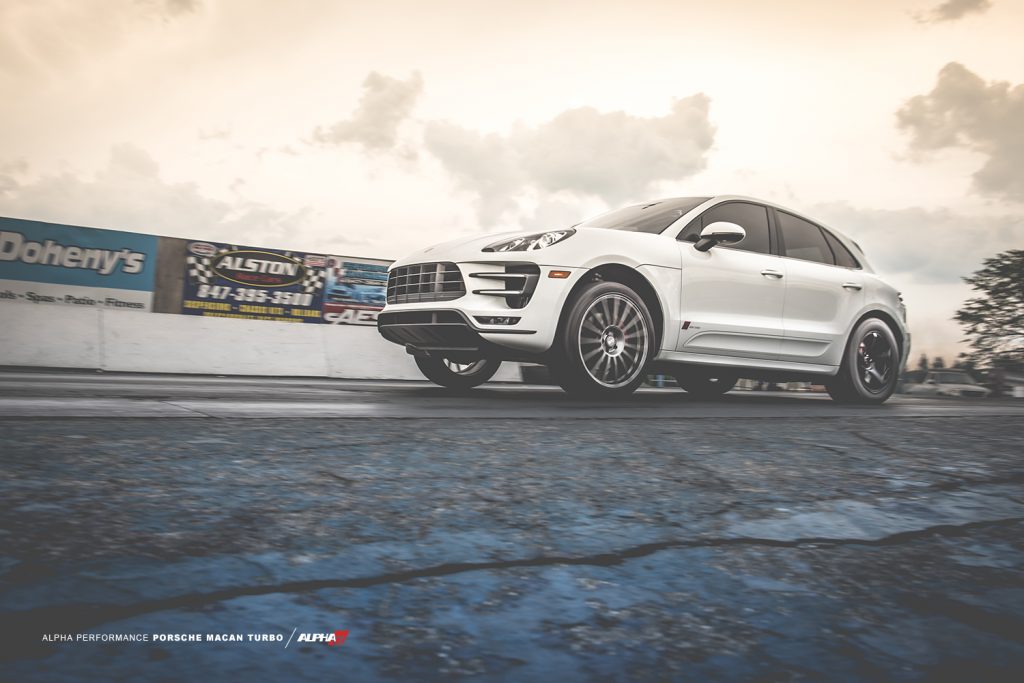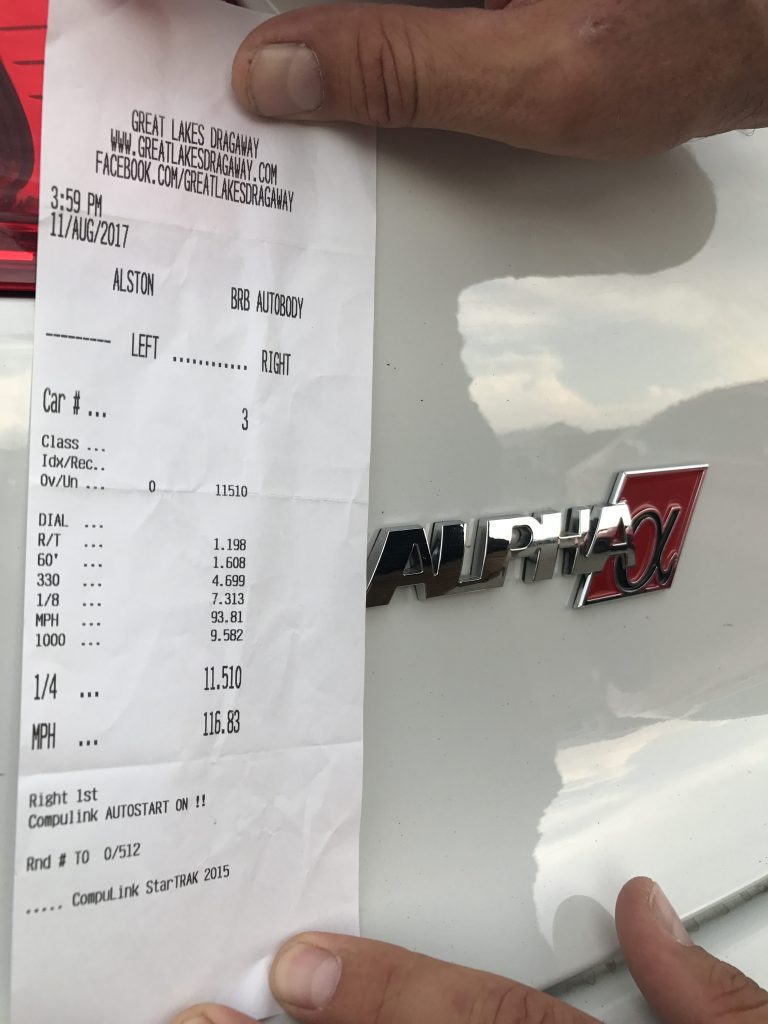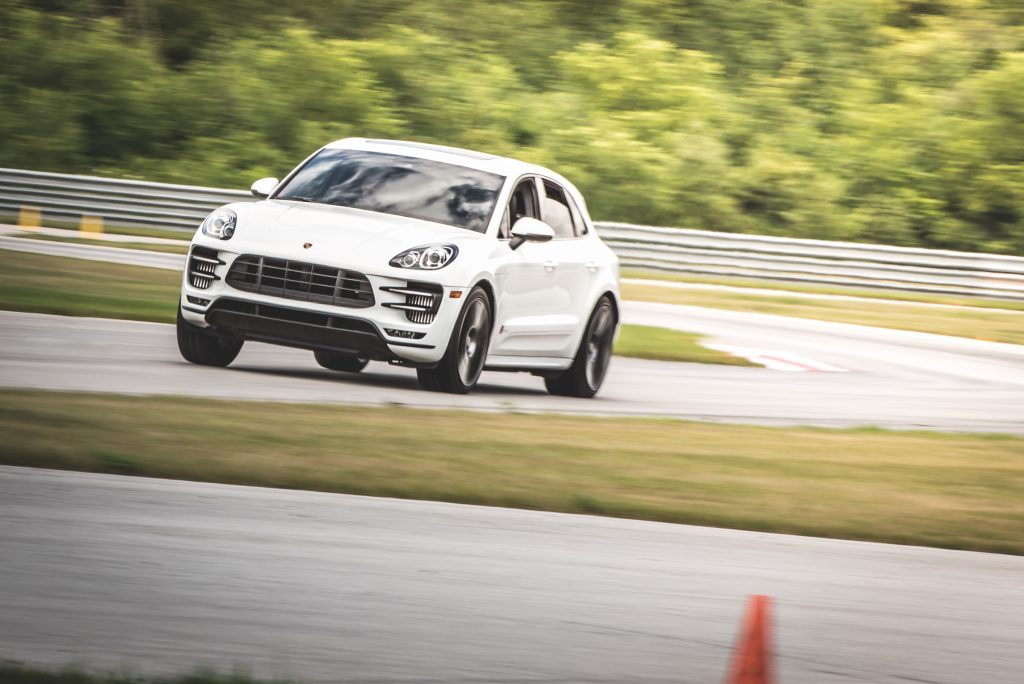 Alpha Performance + COBB Accessport
Throw away your gauges!! The new in-cabin mountable Accessport V3 has a large, full color, higher resolution screen which allows you to monitor up to six parameters in real time. Fully customizable from the look (multiple bezel colors), layout (set up a race, street or dyno gauge cluster) and mounting options (choose from 1,000s of standard vehicle mounts). Of course, all of the great COBB tuning is included – with enough space for 100 calibrations. This is your new Accessport – and maybe the last one you'll ever need. If you can work your smart phone you can work an Accessport which will really make your Macan come alive.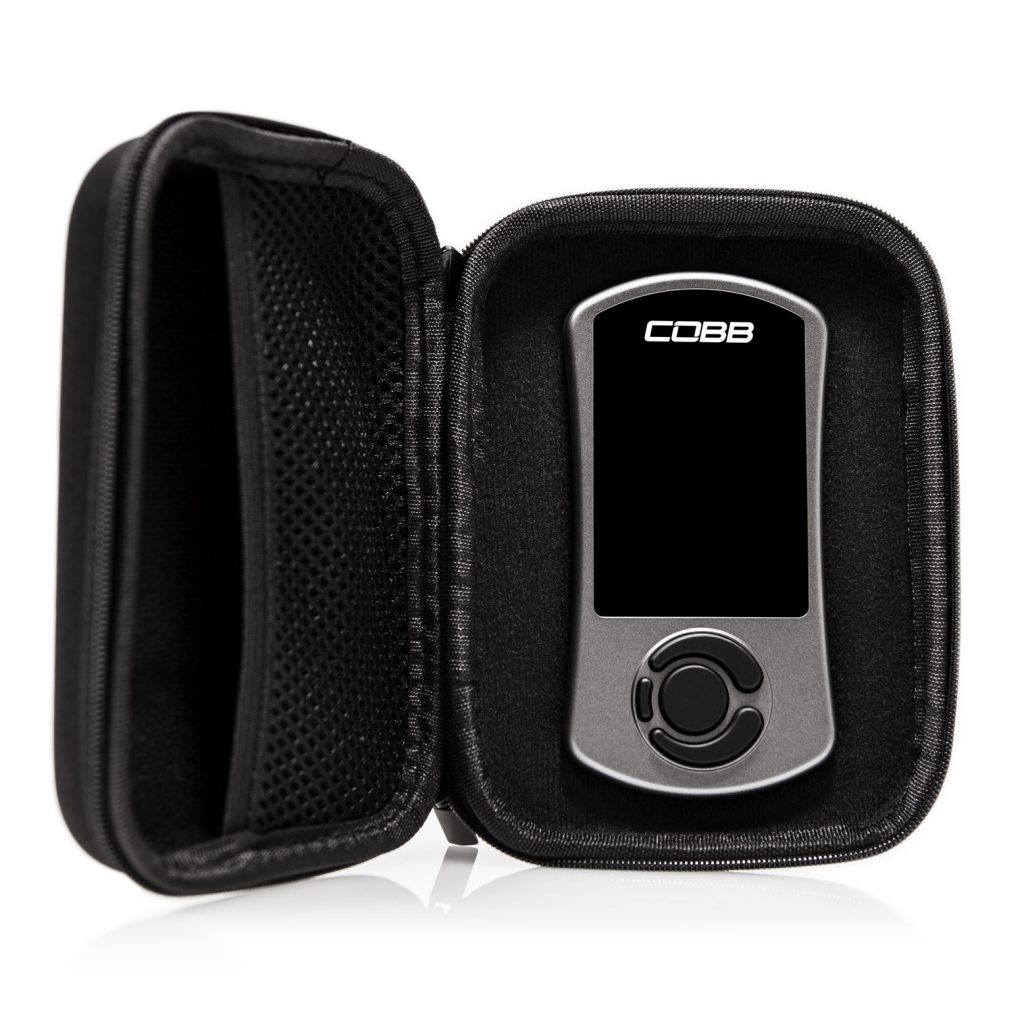 To receive more information about our Porsche Macan line of performance products and all things Porsche sign up for our mailing list below!