A TURN AHEAD OF THE COMPETITION
AMSTurbo.com & Garrett® are excited to announce the release of the G 42 Series turbochargers! The G42 turbos offer enthusiasts a new range of quick spooling, high horsepower solutions for 2.0 liter up to 8.0 liter engine platforms. The G42-1200 Compact, G42-1200, and G42-1450 turbochargers produce up to 1450 horsepower thanks to the ten blade, forged, fully-machined G Series compressor wheel with high flowing aero. These low inertia compressor wheels are smaller in size and weight resulting faster boost response. (compared to GTX42)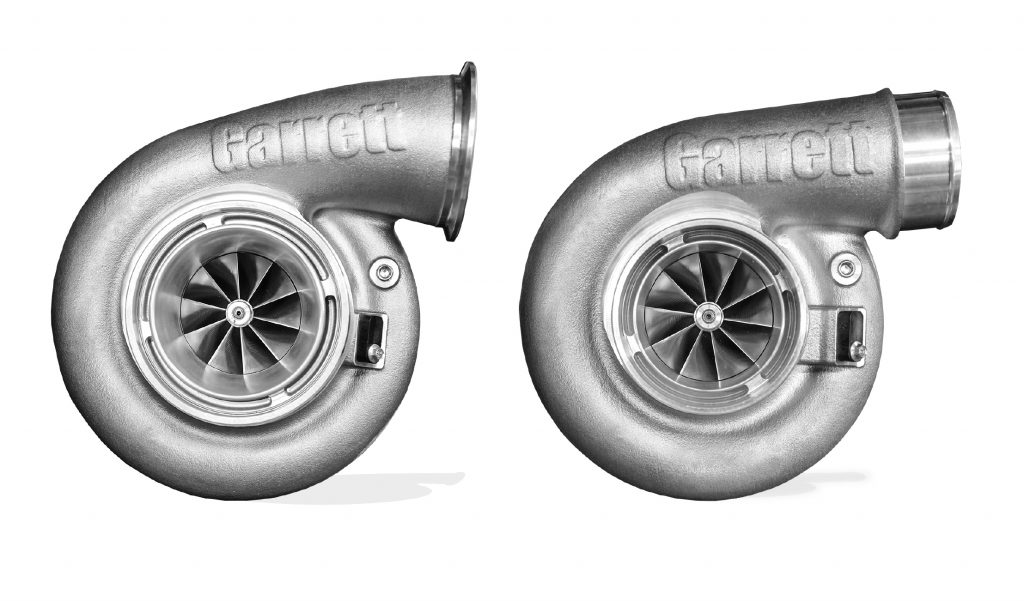 Garrett® G42-1200 is available in standard V-band, and compact compressor housing options. The V-band compressor housing is interchangeable with GTX42 while the new Compact option is 4mm shorter axially and 29mm smaller radially (FigA).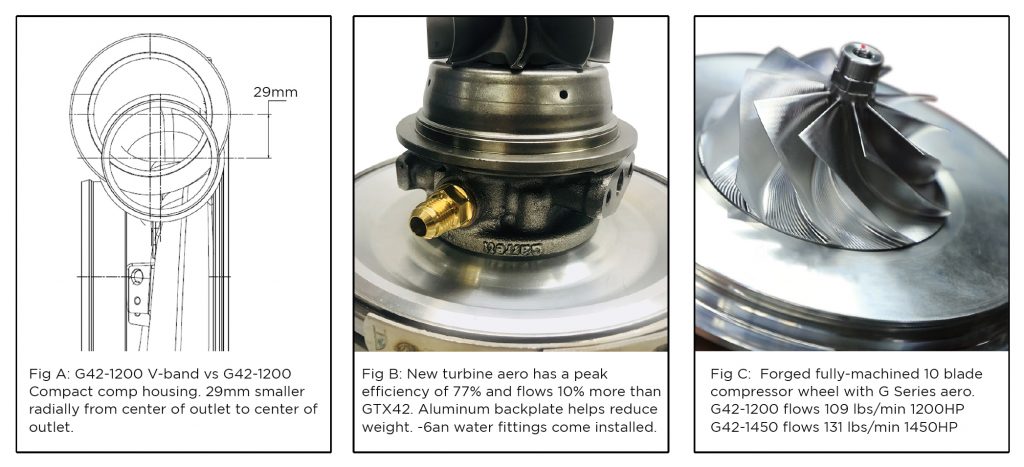 The G Series turbine wheel features all new aerodynamics to improve flow and boost response. New turbine aero wheel flows 10% more and has peak efficiency of 77% (Compared to GTX42 at 74% with 1.01A/R). Engineered with inconel super alloy to withstand operating temperatures up to 950C. Stainless steel turbine housings are available with V-band inlet and outlet connections in free float mono-scroll options. Divided, free float, T4 turbine housings will be available in 2019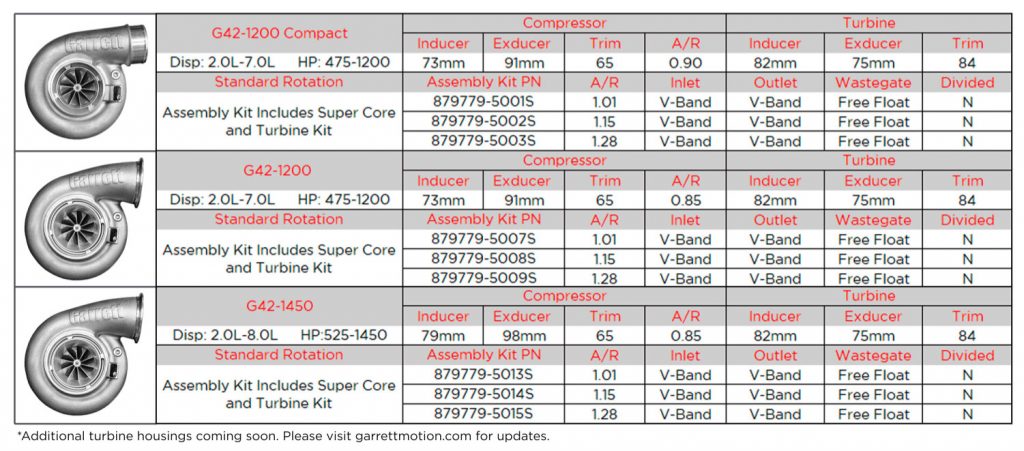 Follow AMS Turbo's social media outlets, visit AMSTurbo.com for more information and to place your order for your G42 Turbochargers.