The Next BIG, AMS, Thing
When AMS opened up shop back in 2001 the very first aftermarket product we engineered was a cam shaft for the punchy 2.3L Ford Merkur XR4Ti. Since then AMS has entered and become a dominant force in many German and Japanese turbo'd platforms like the EVO 8, 9, & 10, Mercedes Benz E63 AMG, CLA 45 AMG, Porsche 991 & Macan, VW MK7 Golf R, INFINITI Q50 & Q60, Audi R8, and of course the Nissan R35 GTR by breaking countless horsepower and quarter mile records. When Ford announced the 3.5L twin-turbo EcoBoost power plant we felt the need to reflect on where it all started for a vision into our company's future.
Big Risks, Big Rewards
From an outside perspective one might think what is a Japanese and German sport compact aftermarket component manufacturer doing with a BIG truck from the red, white, and blue? If there is one thing that we know it is how to get every ounce of performance out of a turbocharged vehicle. We have an extensive history to back it up. They say in order to get big rewards you have to take big risks and this might be our biggest yet.
Introducing the AMS F150 & Raptor Intercooler
AMS is excited to release the F150 and Raptor 3.5L EcoBoost Intercooler! The AMS intercooler features a massive 21″ x 10.25″ x 5.5″ core for unmatched cooling in an intercooler that is 115% larger than stock, that's more than double the size! The AMS intercooler features rough and tough bar and plate construction in a full bolt in kit with no cutting or trimming of your F150. Because the AMS intercooler fits like an OEM piece it retains the factory brackets, top and bottom mounting locations, blow off valve, and factory air ducting. The blow off valve can also be setup to recirculate back into intake or vent to atmosphere to prevent condensation from entering the intake making this a maintenance free intercooler.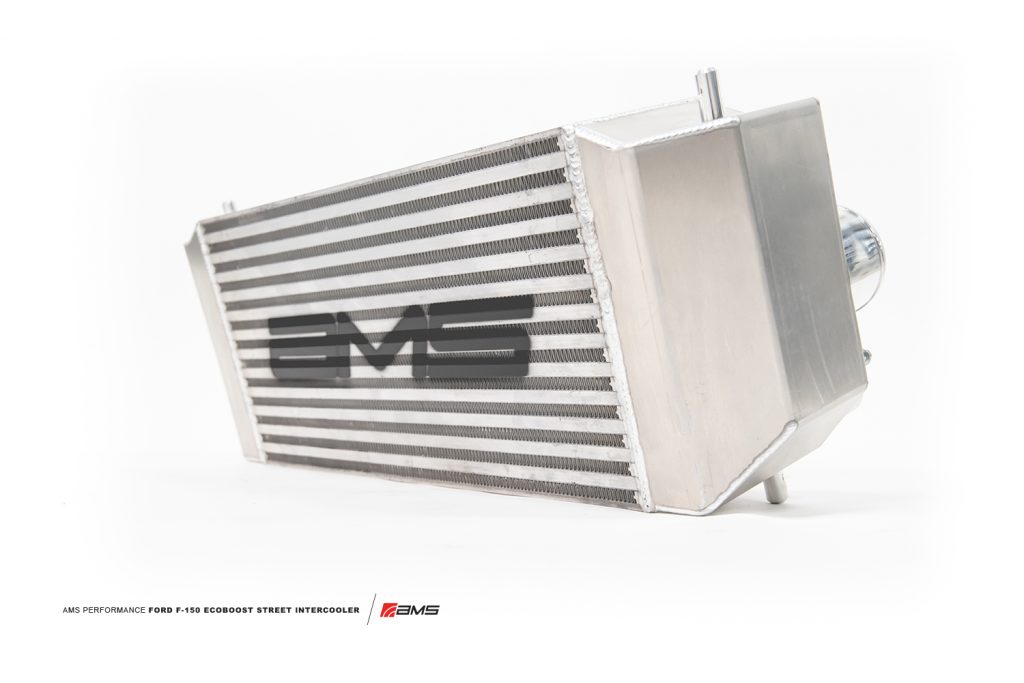 The AMS F150 3.5L Downpipes
AMS is first in class because of our long history of durability and performance with industry leading engineering. We are extremely excited to introduce the next BIG thing in the AMS engineering and performance tradition, the AMS Performance Ford F150 3.5L EcoBoost Downpipes! Our stainless-steel downpipe upgrade is the perfect piece to increase the performance of your high-output 2015+ 3.5L EcoBoost Engine. The Ford F150's factory downpipes are extremely restrictive. Our Engineers utilized the powerful Solidworks software program to design less restrictive transitions for the hot exhaust gasses. The creation of smoother organic transitions allows exhaust gases to flow more efficiently which lets your turbos spool quicker, delivering a ton of power, faster. AMS' Downpipes feature a 24.7% increase in cross sectional area at the inlet, the largest on the market. Our AMS Downpipes' mounting flanges are chamfered to evenly distribute clamping force, and our downpipes feature 49 State legal catalytic converters.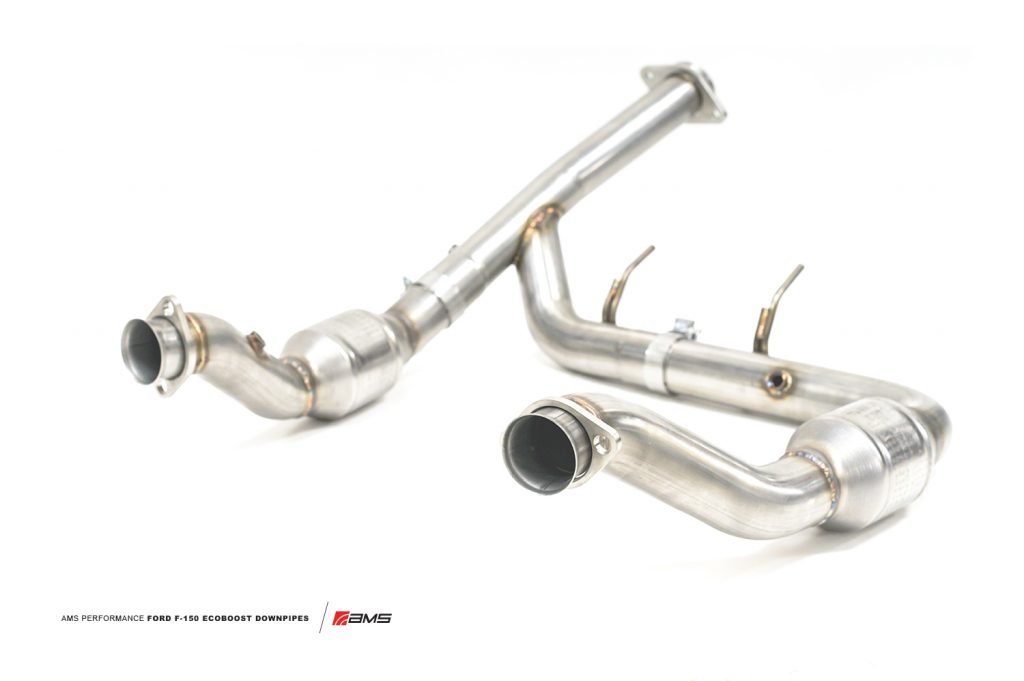 The AMS F150 & Raptor Turbine Outlet Adapters
We are proud to offer the AMS 3.5L EcoBoost F150 Turbine Housing Adaptors! Our Engineers designed this product to let your EcoBoost turbos breathe. More flow equals more power. These are a clean sheet designed component not a reworked OEM piece. The smooth transitions help the hot exhaust gases to pass easily out of the turbo reducing back pressure which helps the turbos spool faster. These easily install in between the turbo and the downpipes so when you upgrade to the AMS f150 Downpipes you will want to upgrade to the AMS outlet flange adapters at the same time.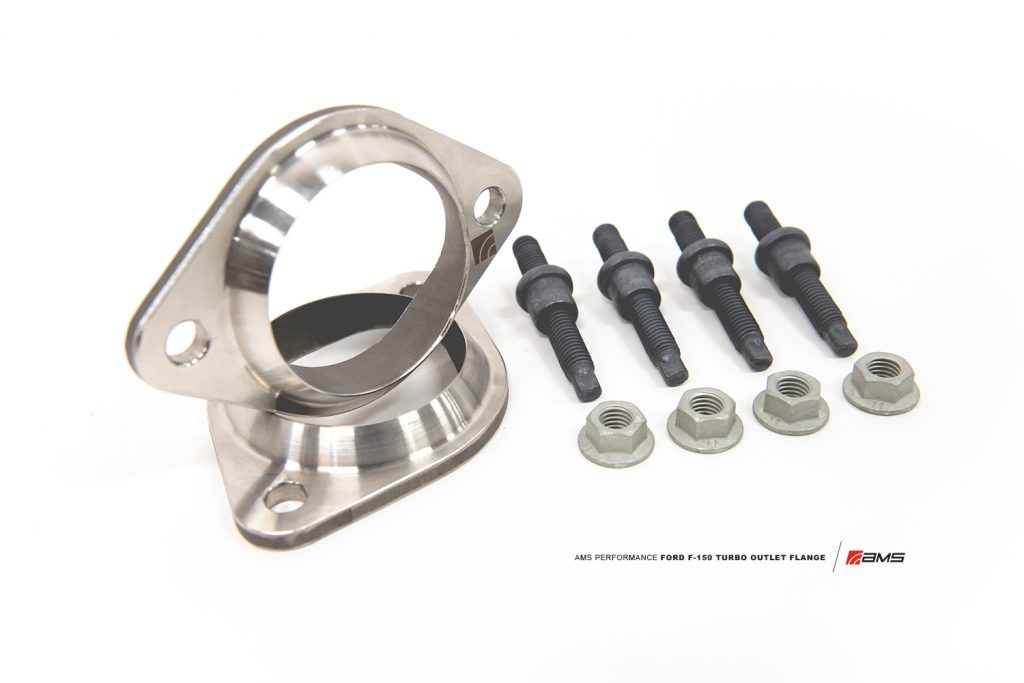 More to Come… 🙂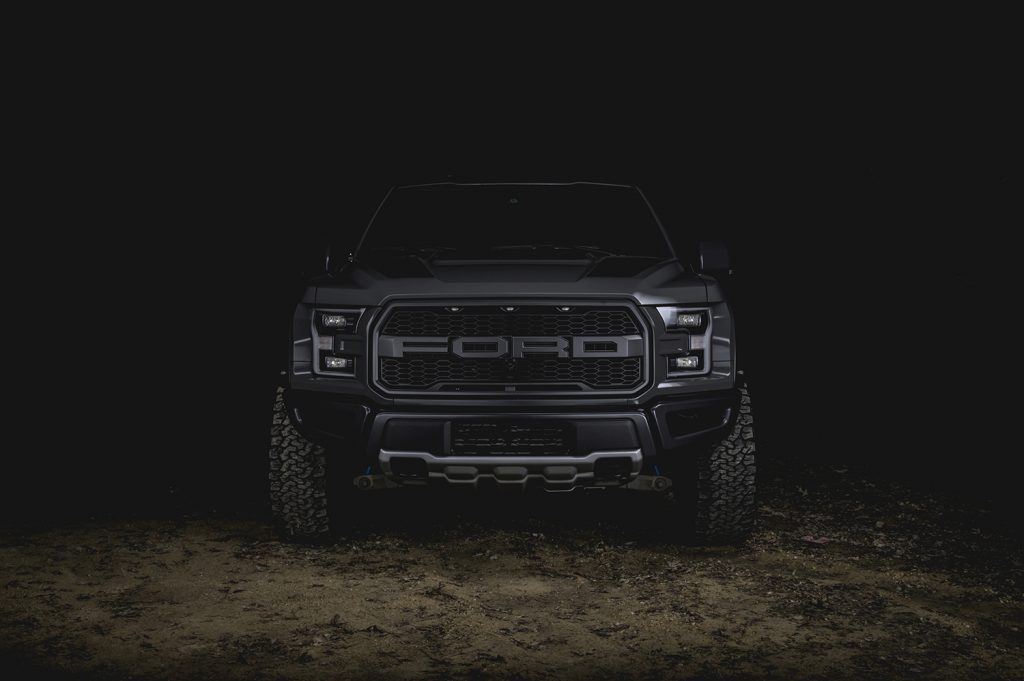 Follow us on Facebook, Instagram, LinkedIn, Twitter and visit our F150 page on our web site HERE to get more information on our F150 and F150 Raptor products. Add your email below to be the first to learn about AMS' full line of Ford F150 EcoBoost performance products.
Thank you