World Cup '22 at Bradenton Motorsports Park is a wrap! Despite the frigid temps, the ALPHA ARMY team was able to run some personal bests and take home a bunch of class trophies!
— DCT Street Elite 8 – 1st Place
— DCT Street Elite 8 – 2nd Place
— DCT Extreme – 3rd Place
— GR6 Extreme – 2nd Place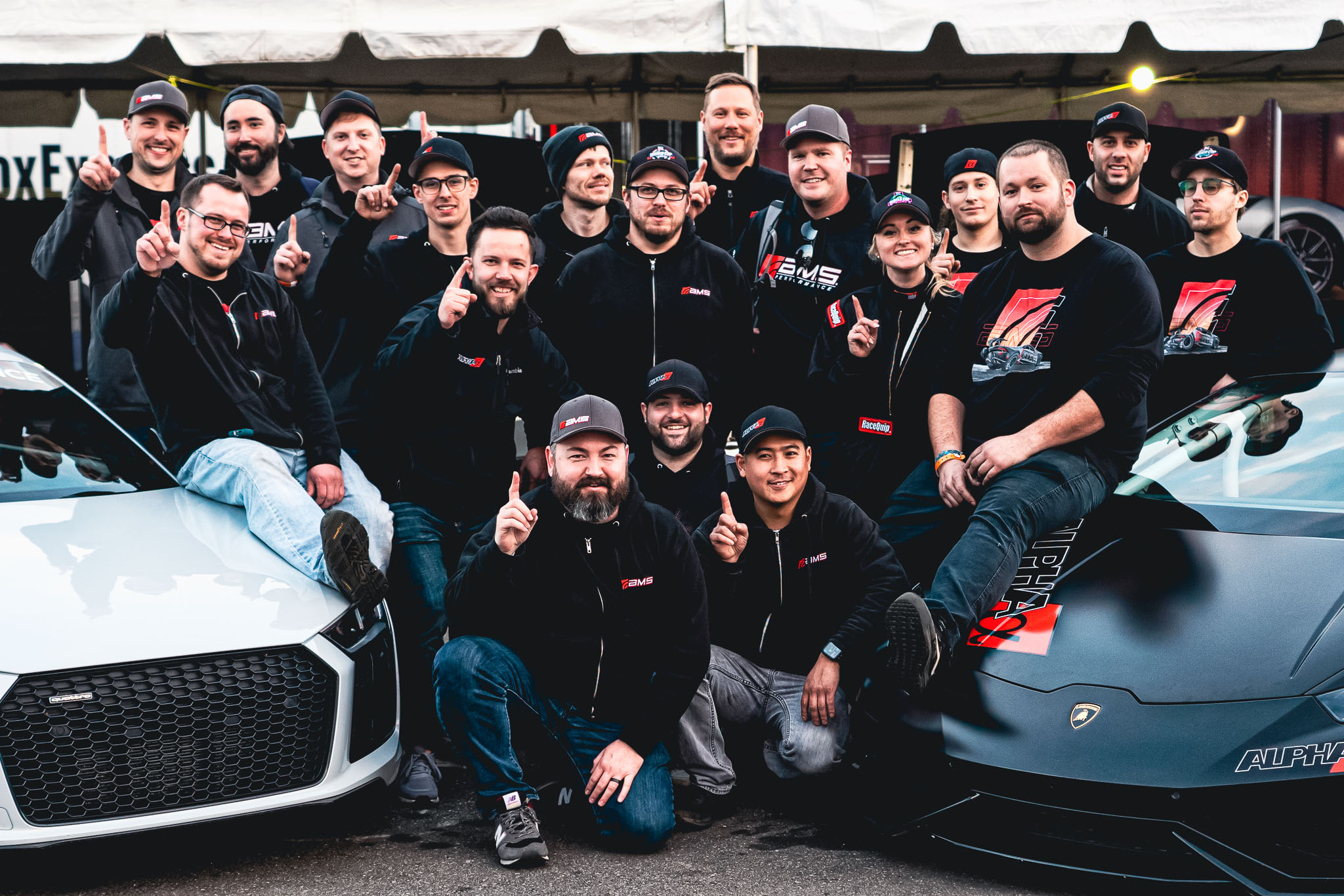 Stock Motor Champ
Our AMS R8 went rounds all weekend, running an event best time of 7.90 @ 179, clinching the DCT Street Elite 8 1st place spot! Still on a stock engine, this car has now run 7's at multiple track events, with more on the horizon.
The ALPHA Princess
Brooke Berini's Alpha Princess GTR had another outstanding performance, placing 2nd in DCT Street Elite! Unfortunately, we had an AMS vs AMS final, and Brooke went head to head with our own R8, barely missing the top spot herself.
ALPHA OMEGA Huracan
Jordan Martin's Prime Cuts Chop Shop ALPHA OMEGA Huracan was the quickest and fastest V10 of the weekend, running a test and tune pass of 7.39 @ 195. A buggy launch control issue as the car staged kept the Lamborghini out of the finals but was good enough for a 3rd place trophy in DCT Extreme.
CMC GTR
Parin Shah's Chicago Motor Cars ALPHA 22x GTR ran a 7.21 @ 203 in the GR6 Extreme class piloted by Jordan Martin, but was disqualified after it red lit at the line. Still, an excellent showing and a podium finish for the CMC car!
Twin ALPHA 18x
Both Tim and Andy Herold, the father and son duo piloting their own matching ALPHA 18x GTRs ran personal bests this weekend, running an 8.28 and 8.18 respectively. Despite not building their cars to be class competitive at events, the pair had a blast racing with the rest of the AMS team.
ALPHA W GTR
Dave Rohrschneider and his ALPHA W GTR had high hopes for the Pro Street class, entering the event as the first place qualifier. Unfortunately a transmission issue knocked him out of the competition, but a personal best 7.03 @ 204 run is a much deserved silver lining.
For even more GTRWC22 coverage, check out our 3-part YouTube video series showing you behind the scenes as the event unfolds!