Livingston, N.J. – King Engine Bearings and AMS Performance are proud to announce King's new "Alpha" line of bearings. These two leading performance companies have collaborated for years innovating a new series of engine bearings that now proudly carry the "Alpha" name, AMS' premium component brand.
AMS is a leading automotive aftermarket engineering company with unmatched expertise in engine modification and rebuilding. Their unique knowledge of automotive performance for turbocharged vehicles launched them to the top of the industry. Nicolas Cassara, Sales and Marketing Manager for AMS: "We took our extensive engine building knowledge along with our innovative engineering capabilities and combined that with the proven manufacturing quality King Engine Bearings is known for to deliver our customers the ultimate high-end bearings offering that we incorporate into all of our highest horsepower R35 GT-R builds."
"We have been working with AMS performance for many years now, constantly improving our products. We created narrowed, doweled, and coated versions for GT-R applications, all based on AMS' technical and on track knowledge", says Meytal Snir-Gal, King's Vice President of Marketing. "This cooperation is a natural continuation of the fruitful work we have been engaged in for years. Unveiling the King Alpha line in such a challenging time is really empowering as to our stance on the future of our industry."
The Alpha line is a polymer-coated series of engine bearings for high-end performance applications. The current announcement includes Nissan, Audi, and Lamborghini platforms which will be available soon.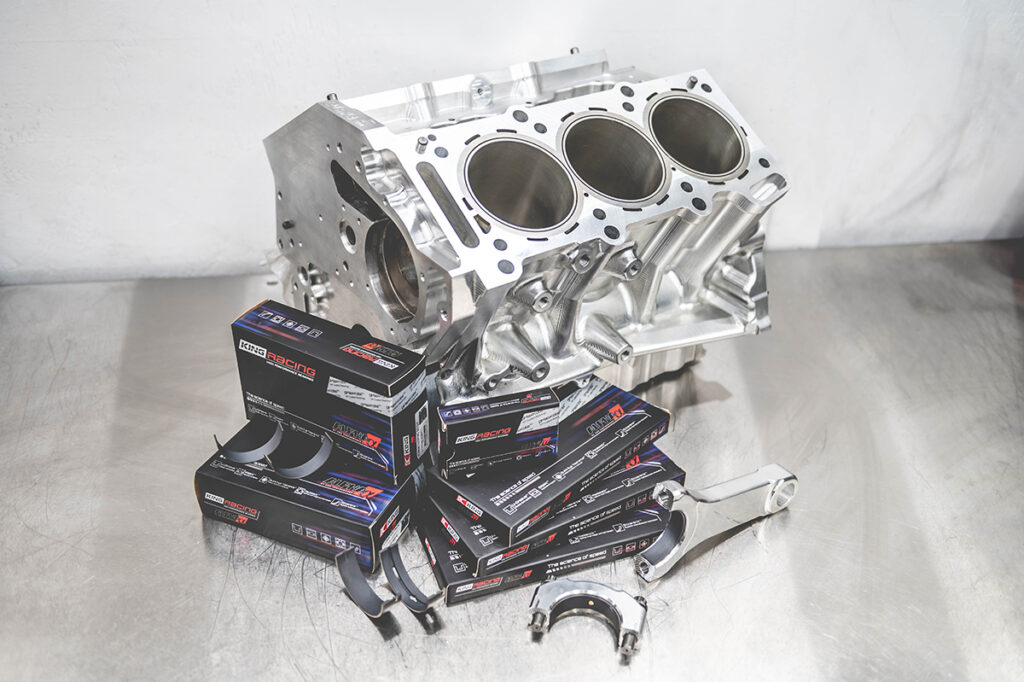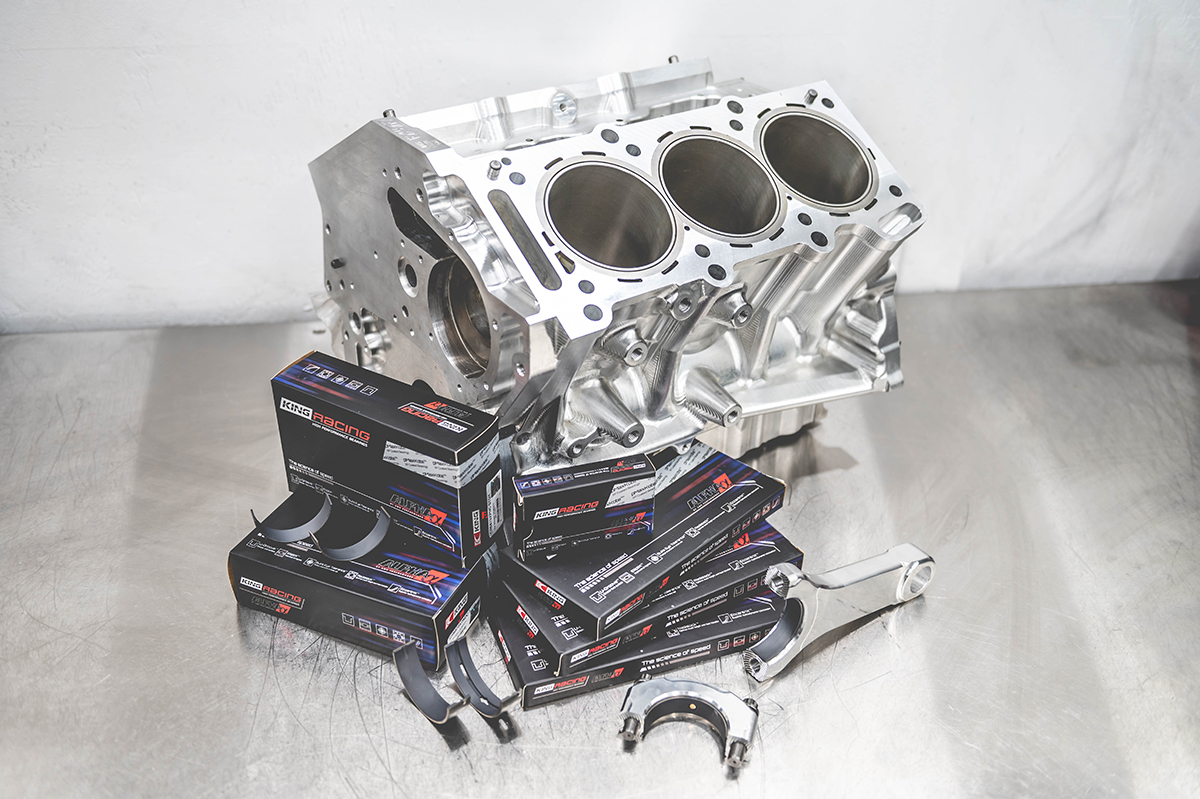 About King Engine Bearings: Visit the King Bearing Web Site
Founded in 1960, King Engine Bearings is a world-class developer and manufacturer of high technology engine bearings for automobiles, light and heavy-duty trucks, marine, aviation, standby power, and other types of internal combustion engines. King's only product is engine bearings. As a result of its specialization and focus, the company is recognized for producing the highest quality engine bearings available in the market today. The King line includes OEM replacement rod, main, cam bearings, thrust washers, and its special range of race bearings. King's extensive coverage of domestic and import engine bearings ships from its main distribution center in Livingston, NJ U.S.A. and 5 factory branch warehouses. For more information, visit www.kingbearings.com.
About AMS Performance:
AMS specializes in automotive performance for turbocharged vehicles. AMS offers engine computer tuning (calibration), repairs and maintenance and most importantly engine and other driveline modifications. AMS' parts are engineered to be the best performing you can buy. AMS uses computer-aided designs and mechanical engineers with years of motorsports experience.
AMS and its premium brand "Alpha" have been at the top of the game for almost 20 years. From turn-key packages to individual components we can meet and exceed all kinds of performance goals. From drag racing to road racing to spirited driving on the streets, let AMS enhance your driving experience! AMS Performance is located in West Chicago Illinois with over 100 dealers located worldwide.