"Welcome to the SEMA show" the announcer exclaimed over the PA system. You would've thought they had exclaimed "Welcome to the Supra show." To say that the MKV Supra was the star of the show would be an understatement. It seemed as if every one of the 2,400 vendors had their vision for the future of the new Toyota sports car on display.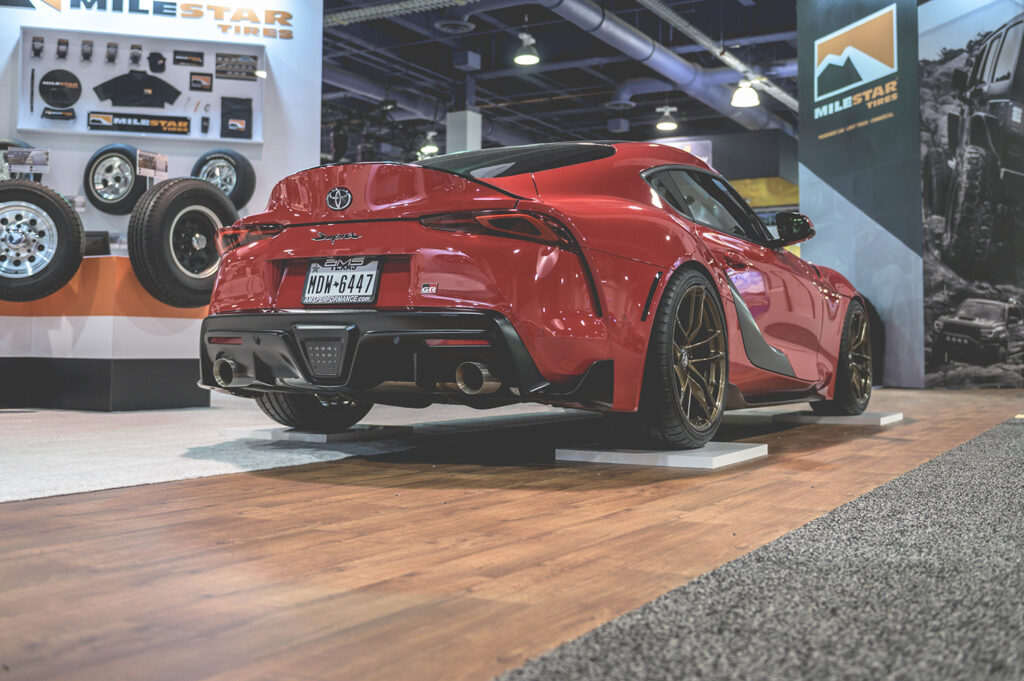 AMS was represented by two new Supras at the SEMA show. We had tuned and upgraded the turbo to a Pure unit on the LiteBright Supra that was on display in the MileStar Tire booth and the CounterSpace Garage Supra that was sporting the AMS MKV Supra downpipe.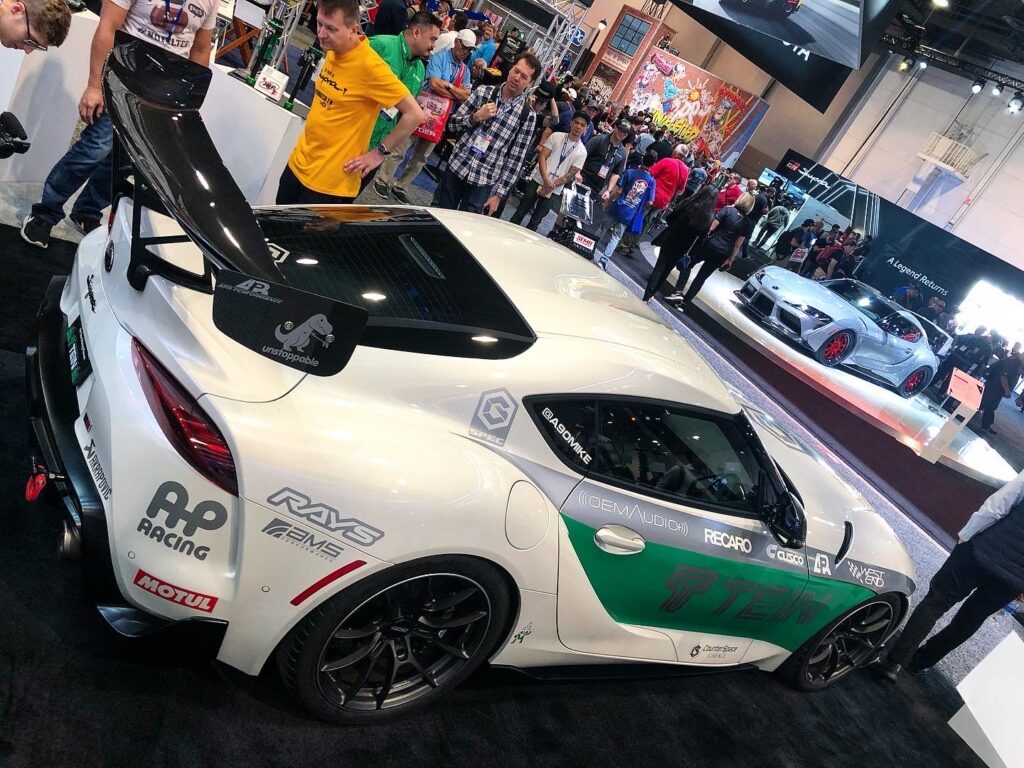 The early returns on the AMS downpipes from CSG's testing offered some positive numbers. Stay tuned into our social media channels for more!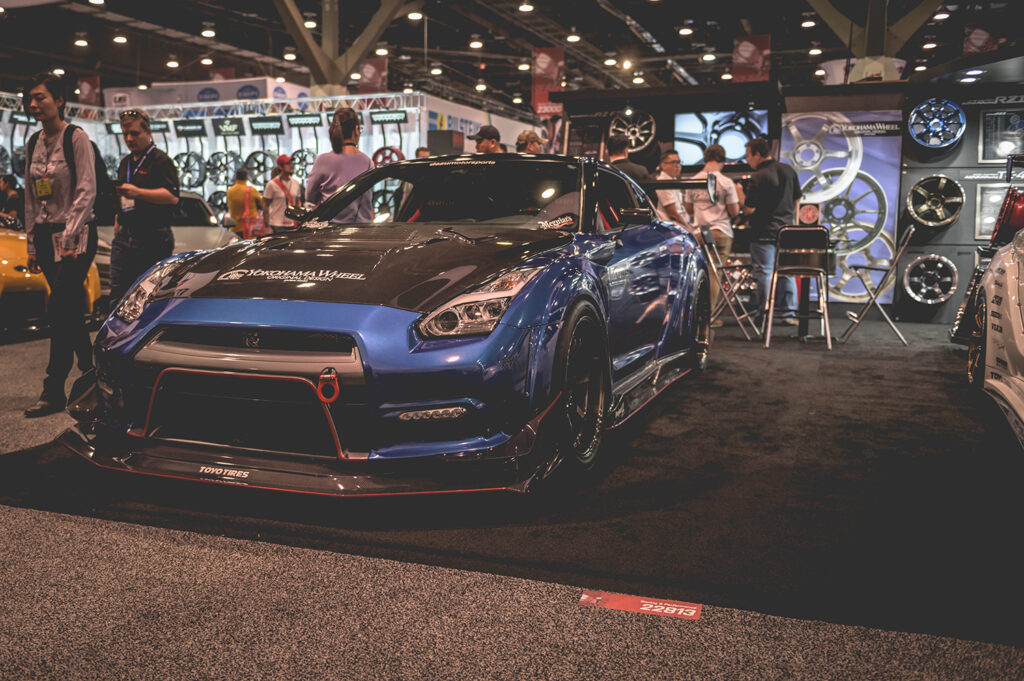 Dazu Motorsports made a huge splash in the Makin Industries booth with an R35 GTR that had the power to match its looks. It features an Omega 12 turbo kit! Using Garrett Turbo's newest line of power producing turbochargers with new smaller packaging and cutting edge aero the Omega series of turbo kits from AMS puts big power down faster in the RPM range. Our first kit, the Omega 12, utilizes the stock manifold and puts you light years ahead of the competition. Time to power is almost instantaneous and leaves everything else in the dust. The Supras and GTR's were not the only big stories at SEMA. Our performance partners also had a lot of exciting news.
Listen as Chris, Nostrum's Lead INFINITI Calibrator, gives you an update on their VR30 big bore pumps and injectors!
Watch as Sam of Nostrum shows you the exciting new water injection system for the R35 GTR. Their water injection system allows you to run 91 octane gas like it was running 100 octane race gas!
Ecutek announced R35 GTR live tuning capabilities and support for the 2019+ GTR's. It was awesome to be a part of the development team for these exciting new features. "Now we are able to adjust almost every map within the ECU live. Previously the tuning was done through recording the engine performance, reviewing the data, turning the car off and programming before repeating the process. There is obviously a large timing saving to be had with live tuning which means we will be more efficient at refining each calibration but more importantly we will also be able to make subtle changes to the setup that simply can't be felt or easily presented by just reviewing data."
Watch as Tim from Garrett turbos tells you about the release of the new G30, G35 turbos, and much more!