Available Now: Mid-Frame 1000 HP GTX3584RS Turbocharger
Garrett by Honeywell and AMS Performance, are excited to announce the release of Garrett's newest turbocharger, the GTX3584RS. The only mid-frame turbocharger on the market capable of producing 550 – 1000 horsepower for 2.0L – 5.5L engines. The GTX3584RS is a clean-sheet product with many new features geared towards enthusiasts.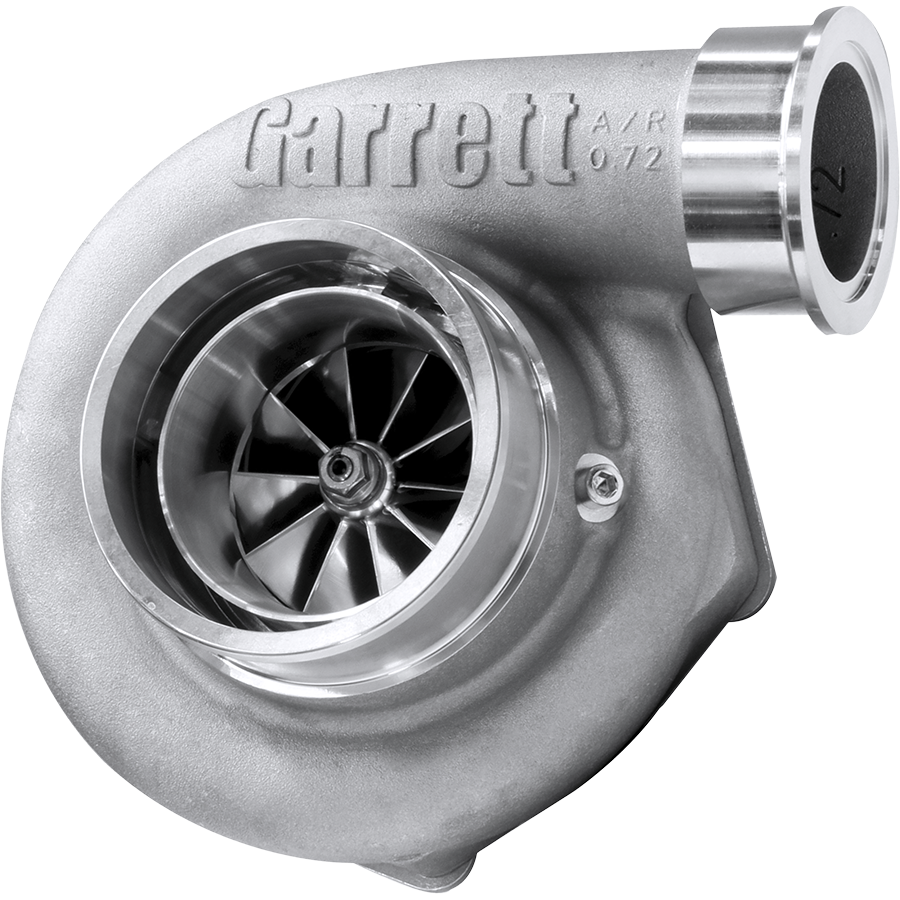 High Horsepower Turbine Wheel
A brand new high horsepower turbine wheel flows exhaust gasses at a higher, more efficient rate than other GT and GTX turbine wheel designs. The new turbine wheel design allows for higher exhaust gas flow which increases aerodynamic efficiency compared to the previous design.  New hi-flowing, stainless steel turbine housings help decrease backpressure and range in size from 0.83, 1.01, and 1.21 A/R.  These compact turbine housings are unique only to the GTX3584RS meaning they are not interchangeable with other GT/GTX35 products because of the new turbine wheel.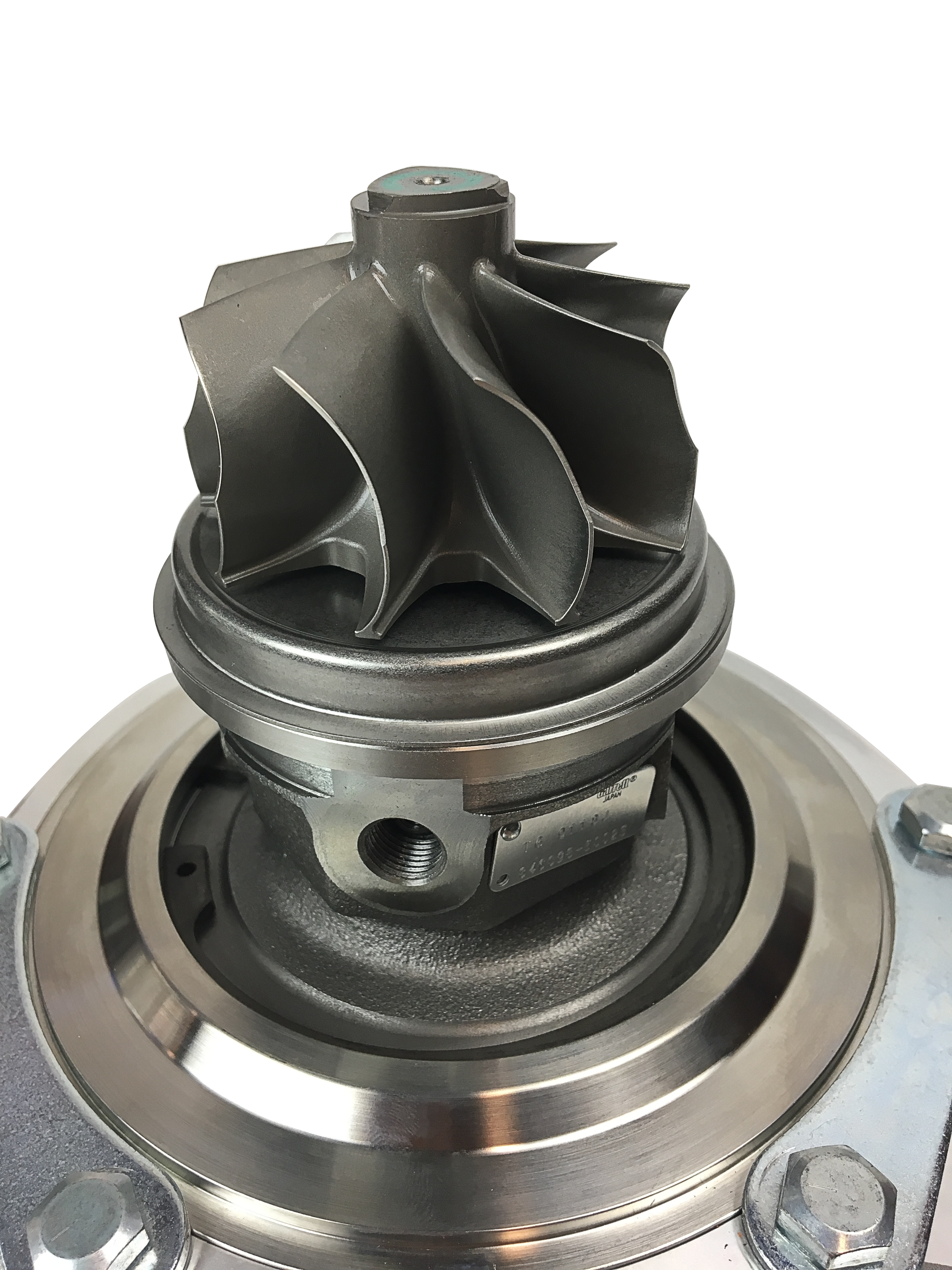 Ten Blades
A new ten-blade GTX Gen II compressor wheel designed using proprietary Honeywell computer simulation software gives the GTX3584RS the ability to create more air mass flow, allowing the enthusiast a wider range of power output when tuning the vehicle. A larger, 0.72 A/R compressor housing allows the compressed air flow to circulate into the engine more efficiently than other mid-frame turbochargers. The 8mm dual ceramic ball bearing cartridge provides optimal turbo response and reliability through its reduction in shaft motion. V-band and hose connection compressor outlet options are now offered so be careful to select the appropriate part number when ordering.
GTX3584RS turbochargers feature a fully-machined compressor inlet, fully-machined compressor outlet, and fully-machined ported shroud.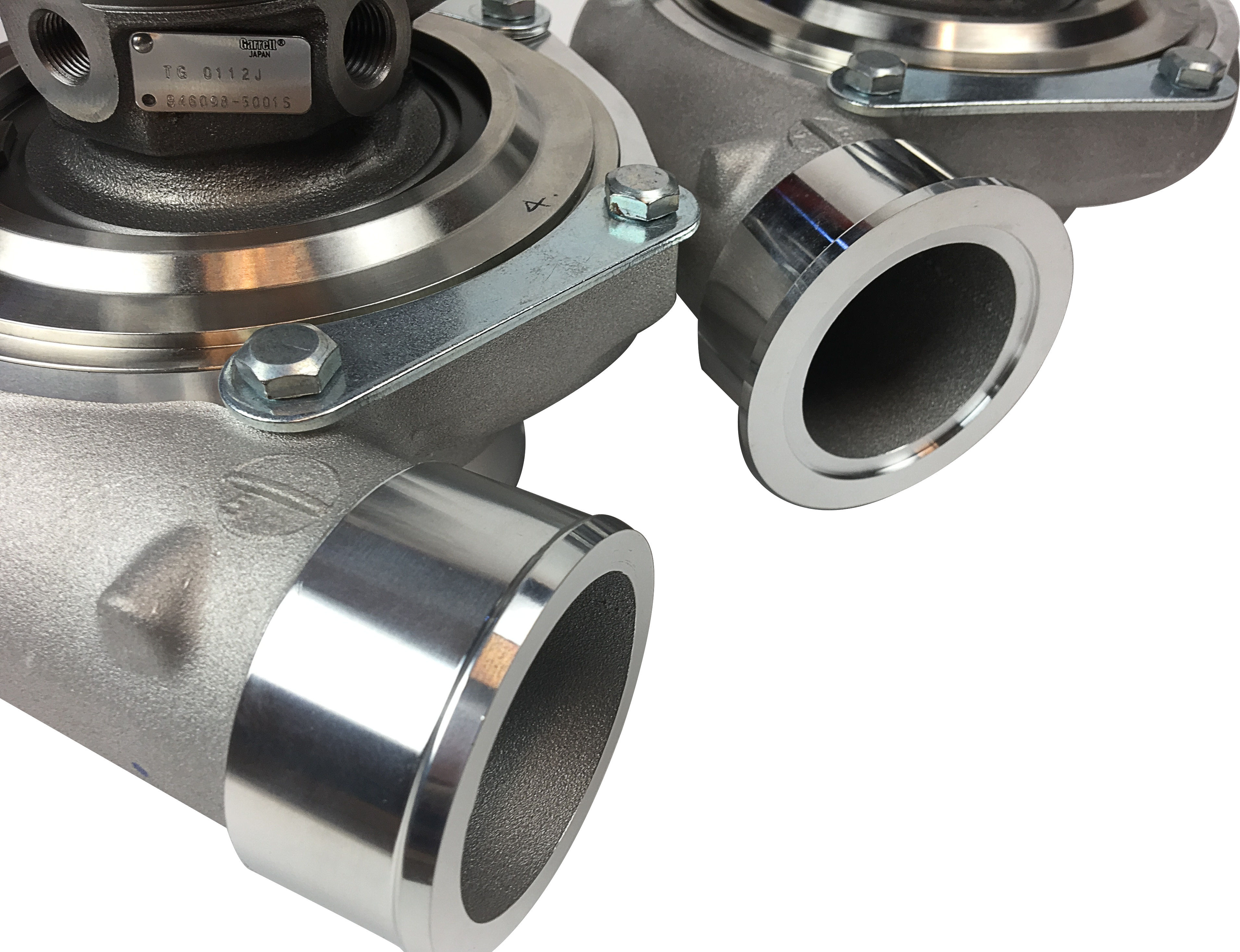 Fully Machined Speed Sensor Port
The new compressor housings are equipped with a fully machined speed sensor port that accepts the Garrett by Honeywell speed sensor (Sold separately). This feature allows tuners to understand existing operating conditions, which is important when fine tuning a turbocharger to its most efficient operating conditions. The speed sensor port comes plugged from the factory and can be removed using a 5mm allen key when ready to install a speed sensor kit.
The GTX3584RS turbocharger is sold as an assembly kit meaning the super core and turbine housing is sold as one unit.
GTX3584RS turbochargers are only offered through Garrett by Honeywell authorized distribution centers. Please visit Garrett's website www.TurboByGarrett.com for more details and to purchase your turbos please visit www.amsperformance.com today!